Inside Braunwyn Windham-Burke's Announcement About Her Sexuality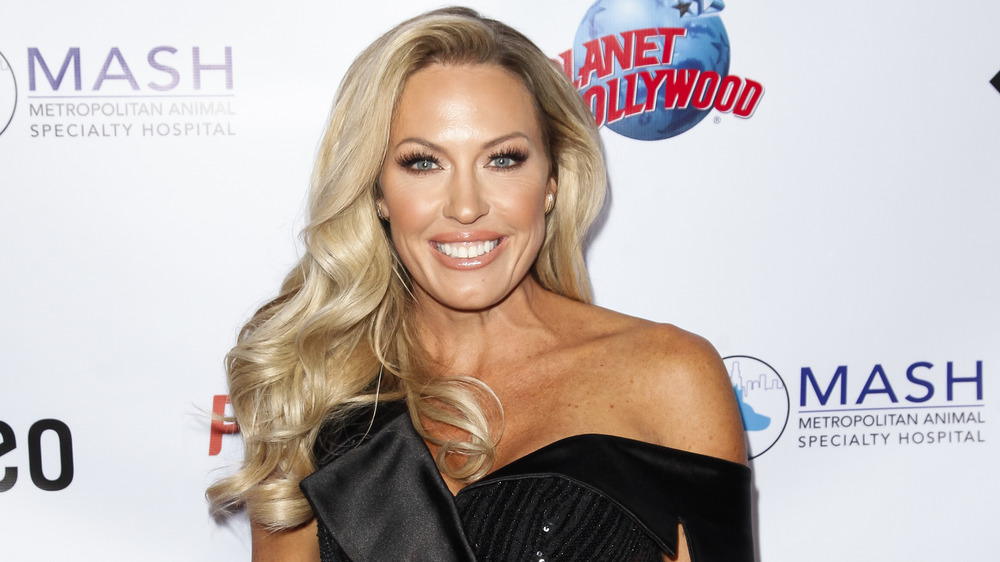 Tibrina Hobson/Getty Images
In 2019, Braunwyn Windham-Burke joined Real Housewives of Orange County, shaking things up as a married mother of seven, ready to let loose. She mentioned to her co-stars that she and her husband, Sean Burke, had threesomes with other women on occasion, which became a major topic of conversation throughout the season. Additionally, she and Tamra Judge making out became a regular occurrence at all-cast events. 
Braunwyn told GLAAD in December 2020, "I had a scene with Tamra that everyone kind of talked about." Then she revealed, "When we were getting ready for the reunion I was talking to a producer that I trust a lot, his name was James, and he said, 'How do you feel about this? Was it a drunken mistake or is this a part of who you are?' And I said, 'This is who I am.'"
The Orange County Housewife explained, "When I went to the reunion last year I kind of started baby-stepping into, 'This is who I am. I like women.'" She said she was "testing the waters" with the people in her life, and ultimately, when she said that she is a lesbian, the admission was "well-received" by them. Here's everything else you need to know about Braunwyn's announcement.
Braunwyn Windham-Burke plans to stay married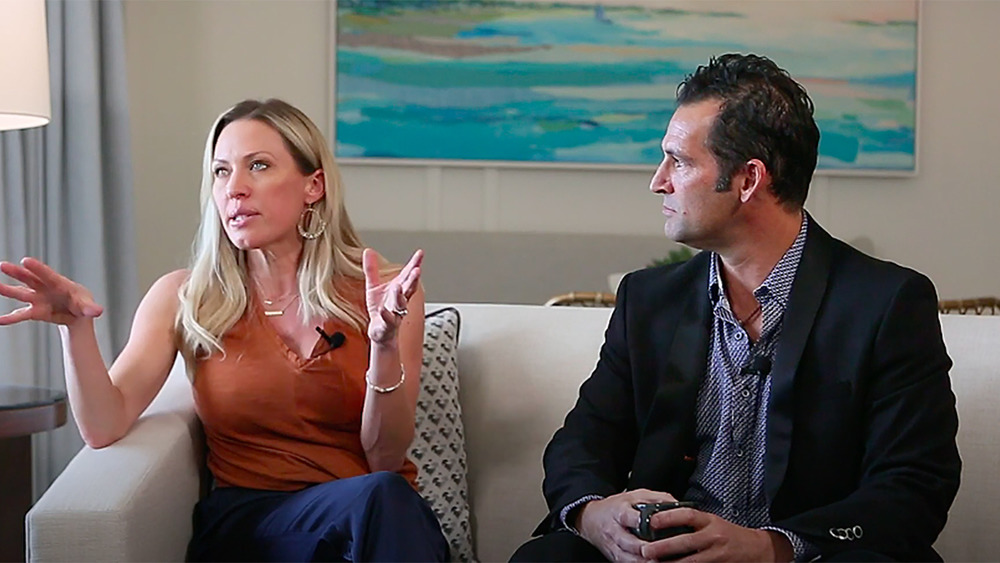 Internet Marketing Association/YouTube
During a December 2020 interview with GLAAD, Braunwyn Windham-Burke declared, "I like women. I'm gay. I'm a member of the LGBTQ+ community. It has taken me 42 years to say that but I am so proud of where I am right now." Braunwyn said she's "so happy" and "comfortable in [her] own skin." The Real Housewives of Orange County star said she's "always known" that she's attracted to women, but her newfound sobriety has helped her accept her truth. 
Braunwyn divulged, "I met someone that I was interested in pursuing a relationship with," a romance she doesn't want to "hide anymore." But, as of this writing, she hasn't identified her girlfriend by name. However, Sean Burke is apparently supportive of this, and Braunwyn's new love interest has spent time with Sean, Braunwyn, and their seven kids. "I love Sean. I love him dearly, he is my person, he is my family, but I'm not attracted to men and I never have been," Braunwyn confessed. She also said they have no intention to divorce. Currently, they're sleeping in separate bedrooms. Braunwyn remarked, "We are raising our kids together, he's my best friend."
Braunwyn said it's "only as weird as you make it," and that it works just fine for her, Sean, and their kids. RHOC Season 15 is currently airing, but the reunion hasn't taped yet, so, hopefully, Braunwyn will be open to sharing more about her love life then. If not, there's always Season 16, right?