Inside The Lawsuit Against RHOBH's Erika Girardi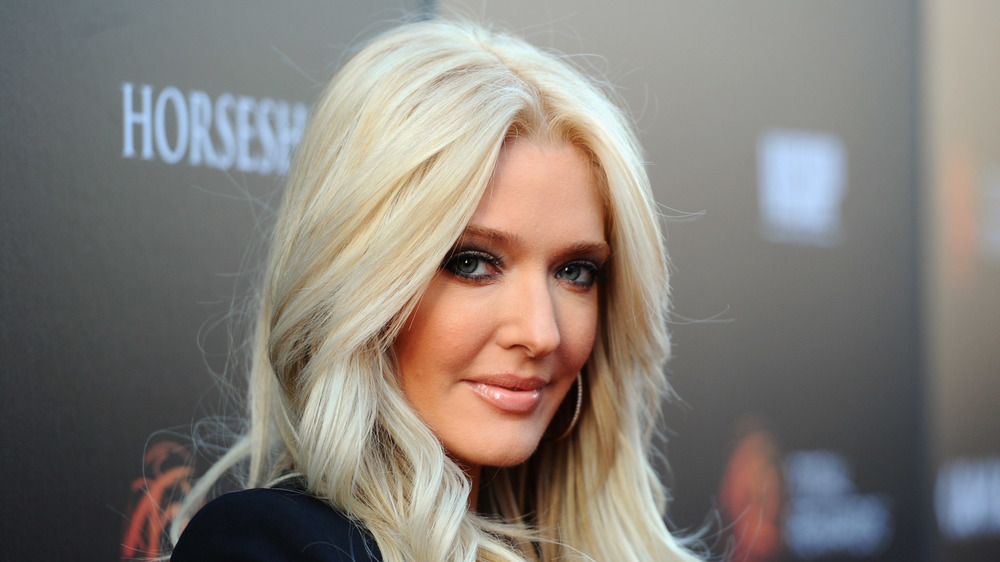 Michael Buckner/Getty Images
The Real Housewives of Beverly Hills star Erika Girardi surprisingly filed for divorce from her husband of 21 years on Nov. 3, 2020. She confirmed the decision in a statement, telling E! News, "After much consideration, I have decided to end my marriage to Tom Girardi. This is not a step taken lightly or easily. I have great love and respect for Tom and for our years and the lives we built together."
Erika and Tom (who is about 32 years her senior) met in 1999 while she worked at Chasen's restaurant in Los Angeles. During a 2017 episode of Then & Now (via Us Weekly), Erika revealed that the couple had no prenup. "I don't have a prenup. But let me tell you something, let me be very clear. I'm married to a very powerful lawyer. A prenup wouldn't stand in his way anyway. So it doesn't matter whether you had one or you didn't, it's gonna be all Tom's way, I assure you." According to People, Erika asked for spousal support from Tom in the divorce filing. She also requested the court terminate its ability to award spousal support to Tom.
During the most recent season of RHOBH, Tom made an occasional appearance, but there was no real indication that there was any trouble in the couple's marriage. A new lawsuit filed against the couple levels some serious allegations at the pair, even alluding that the divorce is suspect. Continue reading for more details on the lawsuit against Erika Girardi and her husband, Tom.
RHOBH's Erika and Tom Girardi have been accused of terrible things
A new lawsuit claims that Erika Girardi and husband, Tom Girardi, are using a "sham" divorce to hide money embezzled from the families of plane crash victims, reported Page Six. According to the complaint filed on Dec. 2, 2020, in federal court in Chicago, the couple allegedly used settlement funds from the devastating 2018 Lion Air crash to underwrite "lavish" spending and then hatched a fraudulent divorce amid Tom's "downward spiral of mounting debts and dwindling funds," per Page Six. Lion Air Flight 610 crashed into the Java Sea in October 2018, becoming the first major accident involving the Boeing 737 MAX series aircraft.
The lawsuit further alleges that Tom's "need to fund outrageous lifestyles for himself and his soon-to-be ex-wife" was the reason behind Erika's shocking divorce filing on Nov. 3, 2020. The lawsuit claims Tom has used money meant for his clients to "release personal guarantees, pay down loans, route the money to friends and family and satisfy other outstanding debts," per Page Six.
According to the Chicago Sun-Times, the lawsuit accuses Tom and his wife of leading "opulent" and "notoriously lavish lifestyles." Examples noted were the $40,000 per month Erika reportedly spends on her "look" and Tom's supposed standing reservation and exclusive table at Morton's The Steakhouse in Los Angeles. 
We will have to wait and see if Erika Girardi's divorce and lawsuit drama plays out on the forthcoming season of The Real Housewives of Beverly Hills.