Katy Perry, Taylor Swift And John Mayer All Went To Drake's Birthday Party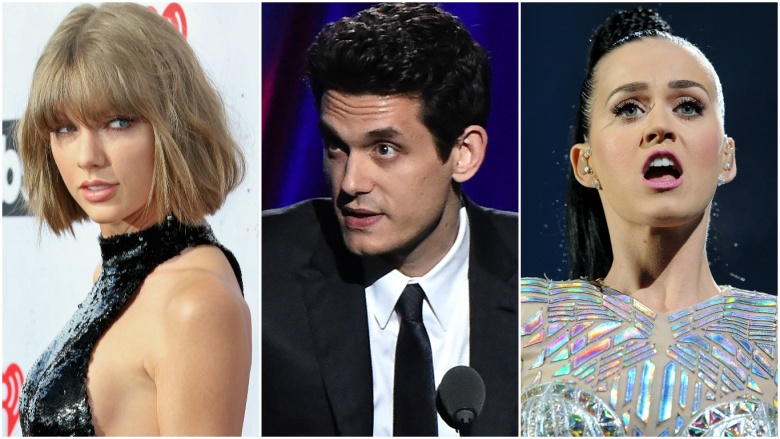 Getty Images
Tensions allegedly ran high at Drake's 30th birthday party in Los Angeles on Oct. 23, 2016, where exes and enemies Taylor Swift, John Mayer and Katy Perry were all in attendance.
Sources for Page Six alleged that things were especially testy between Swift and Mayer, who infamously broke up years ago, resulting (allegedly!) in the brutal break-up song, "Dear John." "Tension was so thick, you could cut it with a knife," a source said.
Meanwhile, Perry and Swift—who have allegedly been feuding for years—stayed as far away from each other as possible. "They were put on opposite sides of the room and didn't even look at each other," the source said. "Taylor came through the front door with Karlie Kloss and the Haim sisters while Perry entered through the back with a gang of friends, who were inappropriately dressed for the formal affair. Katy and John chatted, but Taylor avoided both of them."
As for Mayer and Perry, sources for Us Weekly claim the former couple had a brief conversation at one point during the night. Sources for E! News added that they spoke "very peacefully."
In fact, Us Weekly sources claim the entire night went off without a hitch. "Everyone had a great time and got along. No drama," the source said. So, who really knows what happened?
In the meantime, it's unlikely these gals will fight over Mayer anytime soon: as Nicki Swift previously reported, the "Your Body Is A Wonderland" crooner is currently cozying up to Demi Lovato—another Swift frenemy. Fun!