The Real Reason Hilary Swank And Chad Lowe Broke Up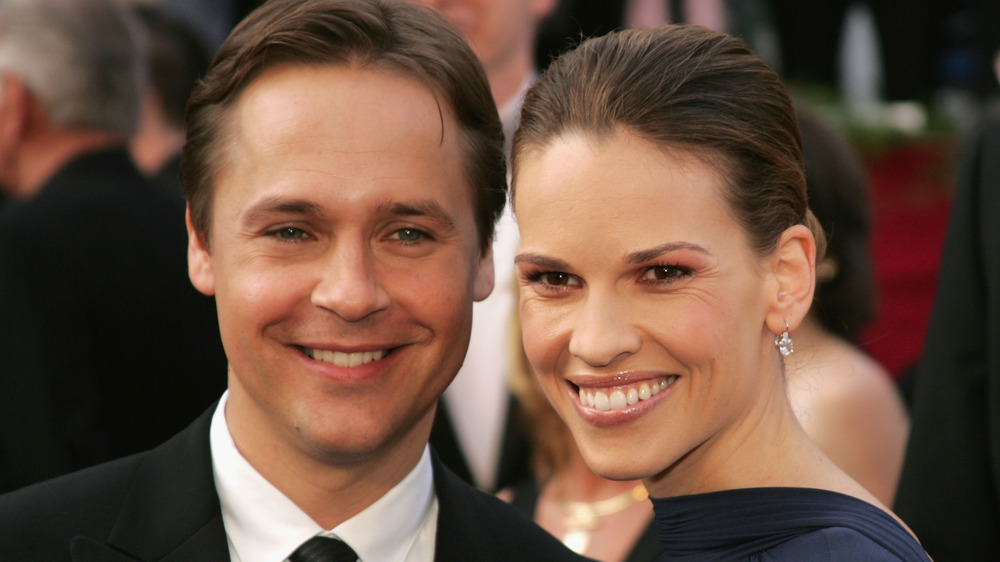 Frank Micelotta/Getty Images
There was a time when Hilary Swank and Chad Lowe were one of Hollywood's most beloved couples. The two met at at a party in 1992 that she attended with her Growing Pains co-star Leonardo DiCaprio. "It was like the old cliché where you see somebody, lock eyes across the room and time stands still. ... I said, 'I would love just to take you to lunch.' Then I worked my way up to dinner. We had lunch, we had dinner and then some," Lowe told People, describing their first-ever encounter. For Swank, it was "love at first sight." 
After several years of dating, Lowe and Swank wed in 1997. They separated in January 2006 after nearly nine years together, and while it seemed like they might reconcile, the two announced their decision to divorce mere months later. "Hilary Swank and Chad Lowe have jointly decided to divorce," the couple's lawyer told People in May 2006. "They continue to be friends and have the utmost respect for one another."
Keep scrolling to find out the real reason Swank and Lowe broke up.
Chad Lowe had a substance abuse problem that he battled in secret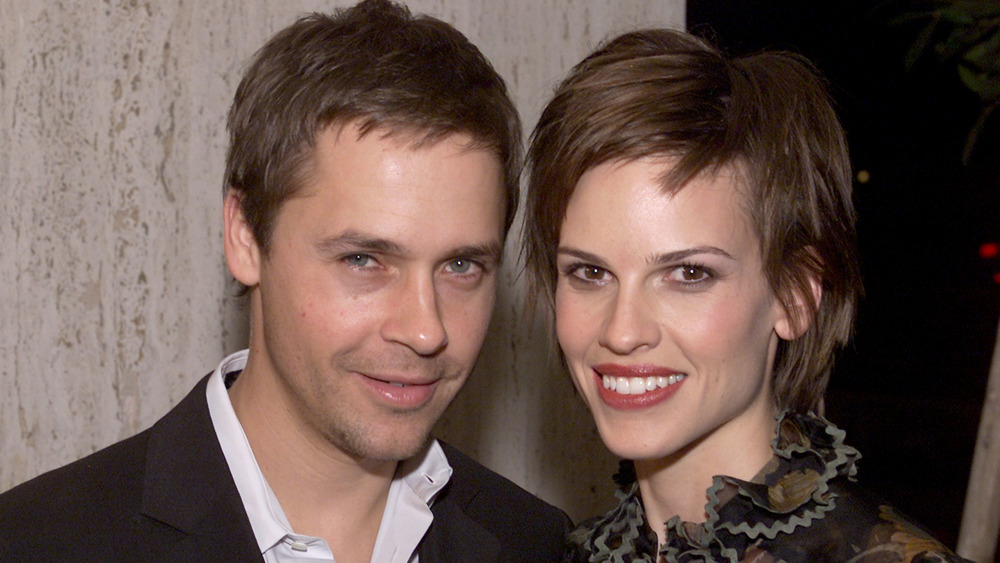 Kevin Winter/Getty Images
A few months after her split from Chad Lowe, Hilary Swank opened up what led to the divorce in a Vanity Fair cover story. "Marriage is something we both took really seriously," she told the outlet. "I believed in my marriage; I never, ever thought I would get a divorce. That's why I tried so hard to make it work. I went down every road possible. For me, this is something I've been living with for probably five years." 
When asked why her marriage came to an end, the Oscar award-winning actress said, "[i]t's been a long time coming," adding that if she "had to sum it up to one particular thing, I would say that we grew apart." She continued, "But there's never one thing. It's an accumulation of things that make it slowly start to drift apart." 
However, Swank confirmed one of said "things" was Lowe's substance abuse problem and the fact that he kept his addiction from her. "When I found out, it was such a shock, because I never thought he'd keep something from me," she explained. "And yet, on another level, it was a confirmation of something I was feeling that was keeping us from being completely solid." Swank clarified, "Would I say that his substance abuse problem caused our divorce? No. Would I say that his substance abuse problem helped us? Absolutely not."
If you or someone you know is struggling with substance abuse and mental health, please contact SAMHSA's 24-hour National Helpline at 1-800-662-HELP (4357).
Chad Lowe confirmed the split had nothing to do with Hilary Swank's success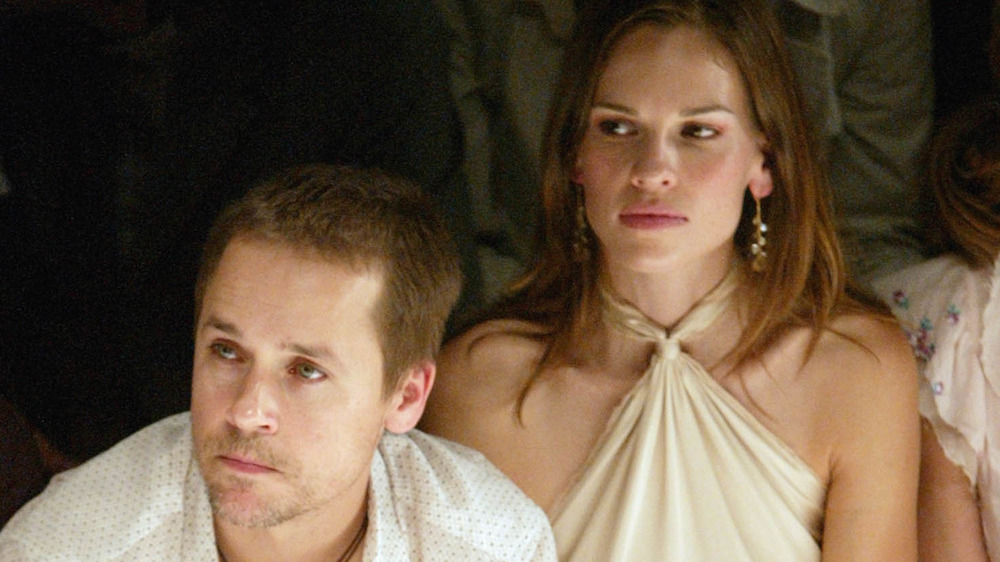 Evan Agostini/Getty Images
Despite rumors, Chad Lowe made it clear that his marriage to Hilary Swank did not end because he was jealous of her success. (The couple split one year after she won an Oscar for Million Dollar Baby.) "I was always proud of her achievements," he told People in 2007. "It's true that I was less than inspired by the opportunities coming my way as an actor. But that in no way negated my support or admiration for all she's accomplished."
Following the actress' candid Vanity Fair profile, Lowe did say he was disappointment that "details of [their] relationship became public fodder" during an interview with Extra in 2006. He later told People, "I was disappointed with her decision to go public with my sobriety. But I don't deny that I had a problem and that it strained our relationship." Echoing Swank's words he added, "Was this the reason it ended? No." 
He also spoke fondly of his marriage to Swank, telling Extra, "She was the love of my life and that's not something you just shut off. I will always love her," he said. Swank echoed the same sentiments to InStyle in 2010, revealing she'd carry Lowe "in [her] heart forever." It's unclear where Lowe and Swank's relationship stands today, but they've both moved with other people since their split. He married TV producer Kim Painter — with whom he shares three daughters — in 2010, and she wed businessman Philip Schneider in 2018.