Married At First Sight: Who Are Jacob And Haley?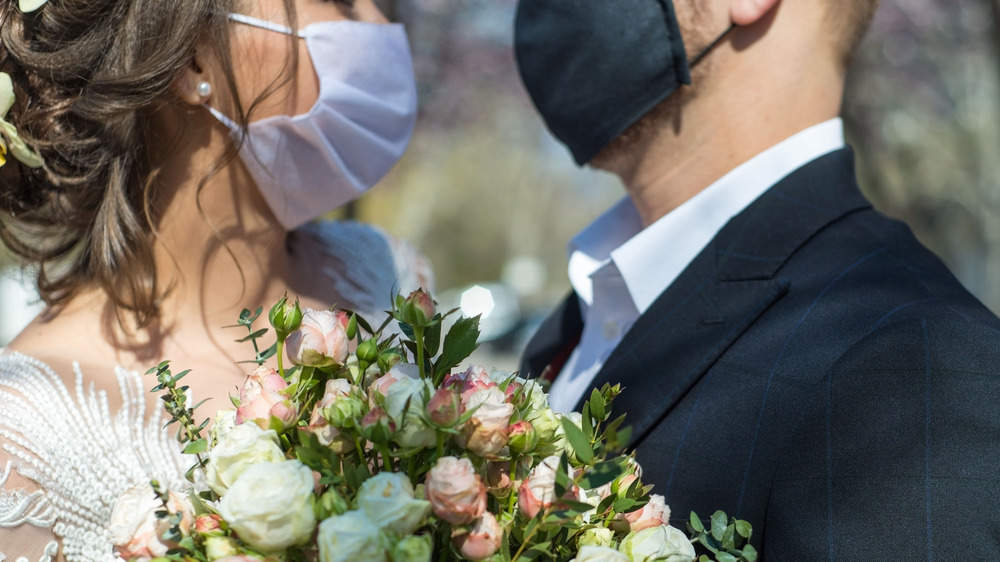 Shutterstock
Jacob and Haley are among the matched couples from Married At First Sight: Atlanta. After hosting the popular marriage experiment in New Orleans for Season 11, MAFS experts headed to the Peach State to find new participants for Season 12. The popular reality show follows the journey of five couples who agreed to elope on their first day of meeting each other. Cameras document the newlyweds' daily journey as they quickly go from getting married to going on a honeymoon to moving in together within a matter of weeks. After spending time together in hopes of proving the experts right, the pairs must make the life-changing decision to either stay married or get divorced.
In addition to welcoming the new couples, the return to Atlanta added a unique spin on the wedding ceremony that hasn't been done in other seasons. Season 12 participants were blindfolded and escorted down the aisle, as noted by Soap Dirt. They literally don't lay eyes on their new spouse for the first time until they say "I Do." Jacob and Haley are also among some of the firsts in Season 12, with Jacob making history as the oldest groom in the show's history, Cheat Sheet reported. (Check out a photo of the pair, who are on the left in the tweet below.)
#MarriedatFirstSight Season 12 Cast: Meet the Newlyweds https://t.co/4uUx5C5Ke6

— Dr. Viviana Coles, DMFT, LMFT-S, CST (@DoctorViviana) November 26, 2020
Jacob and Haley are looking for real love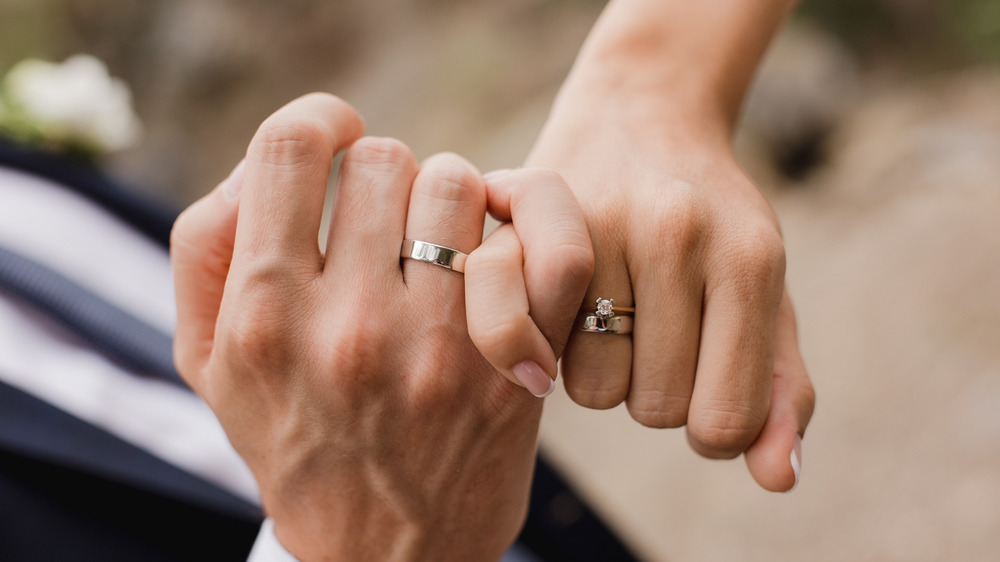 Shutterstock
Haley, an account executive, and Jacob, a senior IT analyst, share a 10-year age gap, according to People. At 28 years old, Haley was open about the trust issues she wanted to overcome going into her relationship. At 38 years old, Jacob is ready to settle down and start a family. 
Haley comes from a stable foundation as a home and dog owner, as well as having a close circle of friends, Reality TV World reported. She entered the marriage experiment hopeful the team of experts would help her find her a loyal and trustworthy husband who could break down the walls she's put up as a result of being hurt in the past. She looked forward to the show's process aiding in her personal growth while bringing her a partner to create a future with.
Meanwhile, Jacob is done with the dating scene and know's time isn't on his side, as per the outlet. Additionally, he has a belief that arranged marriages tend to be more successful than traditional ones. He entered the show looking for a wife to build a genuine connection with and looked forward to working with the experts in finding a spouse. His eagerness to take part in the experiment hinted at his goal of staying married well past the season finale.