Why Noah Cyrus' Comments In Defense Of Harry Styles Sparked Controversy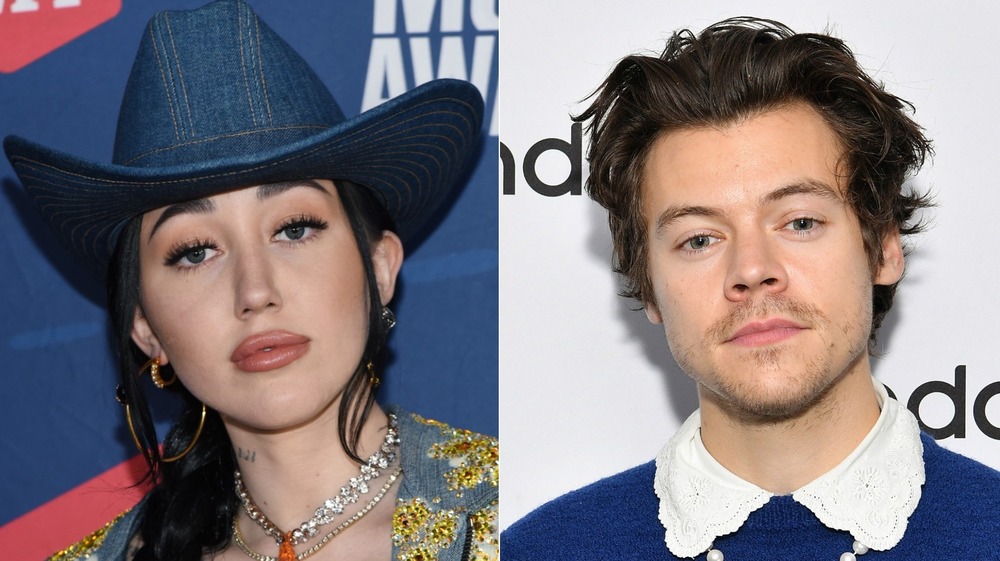 John Shearer, Dia Dipasupil/Getty Images
In the midst of Harry Styles' feud with conservative commentator Candace Owens, Noah Cyrus stepped in to defend the former One Direction member, but in doing so, she sparked some controversy of her own. The scuffle between Styles and Owens originated after the rocker became the first man to appear solo on the cover of Vogue in a Gucci gown, no less. While many applauded Styles for breaking gender norms, Owens found his feminine attire to be problematic. 
"There is no society that can survive without strong men," she wrote on Twitter while sharing Styles' cover story on Nov. 14, 2020. "The East knows this. In the west, the steady feminization of our men at the same time that Marxism is being taught to our children is not a coincidence. It is an outright attack," she continued, adding, "Bring back manly men."
While her remarks drummed up a flurry of attention on social media, Styles waited to address Owens' remarks in an interview with Variety that also featured him in a bevy of gender-fluid fashion. "I think what's exciting about right now is you can wear what you like. It doesn't have to be X or Y. Those lines are becoming more and more blurred," he told the publication. To promote the article, he posted one of the photos from the shoot on Instagram with the caption, "Bring back manly men," a clear dig at Owens' criticism. Keep scrolling to see how Cyrus' interjection caused more controversy.
Noah Cyrus apologized for her remarks that were meant to defend Harry Styles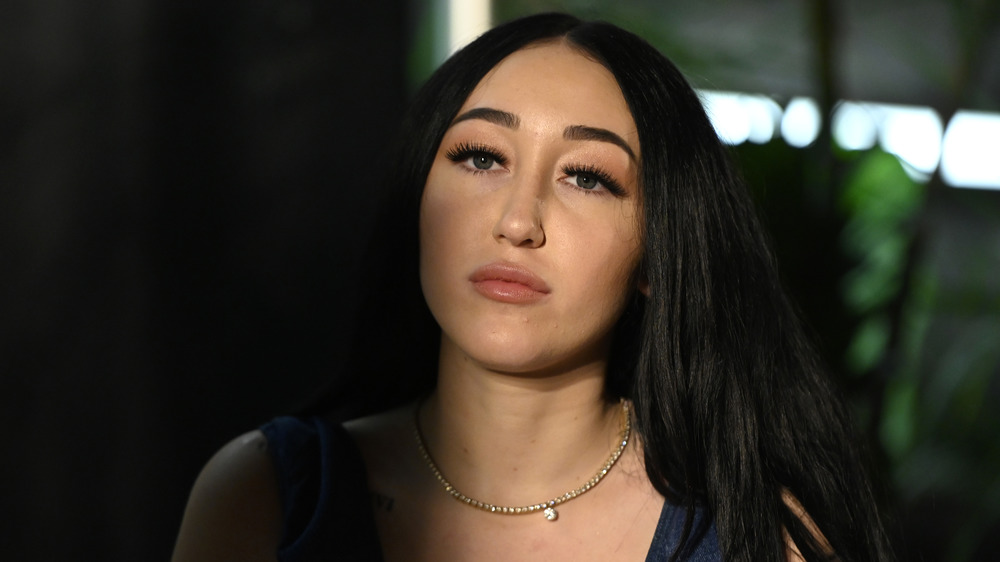 Frazer Harrison/Getty Images
While Harry Styles seemed to have a handle on responding to Candace Owens' comments following the release of his Vogue cover, Noah Cyrus took to her Instagram Story on Dec. 2, 2020, and inserted herself into the feud. On a photo of the singer posing in his Gucci ball gown, she wrote, "he wears this dress better than any of u nappy a** heauxz," (via TMZ). Her comment sparked outrage over the use of the word "nappy," which historically has racist undertones.
On Dec. 3, 2020, she ate her words and apologized for her remark. "i am mortified that i used a term without knowing the context and history, but i know now and i am horrified and truly sorry. i will never use it again," she wrote at the time (via People), adding, "thank you for educating me. i in no way meant to offend anyone. i am so so sorry."