RHOA: How Noelle Robinson Really Feels About Mike Hill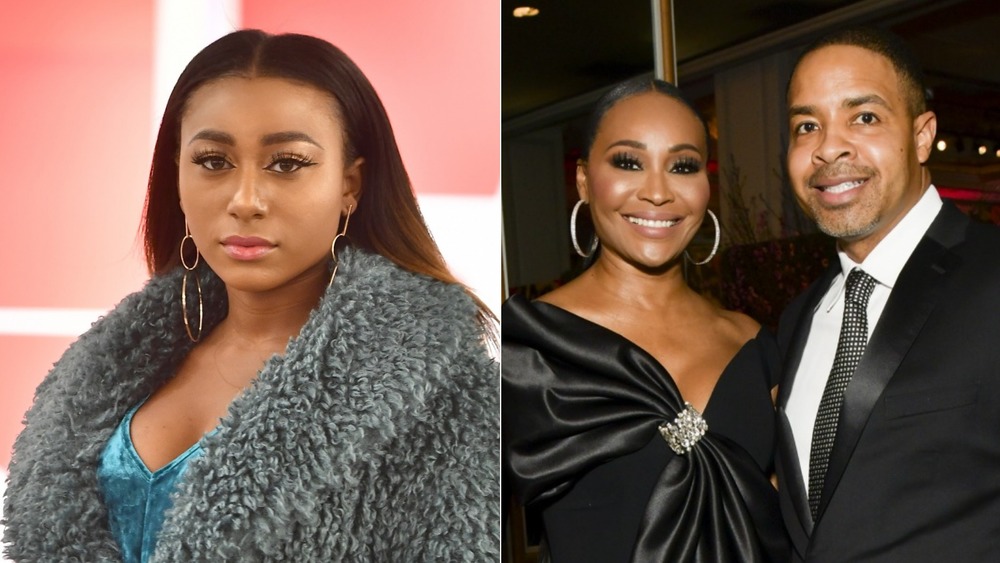 Paras Griffin, Rodin Eckenroth/Getty Images
Cynthia Bailey of The Real Housewives of Atlanta married her second husband Mike Hill in October 2020, as per Bravo. They both came into the relationship with children. Cynthia has been co-parenting her daughter Noelle Robinson with her actor ex Leon Robinson, while Mike is a proud father of his two daughters Kayla and Ashlee, as noted by Bravo. Fans of the series have been privy to see Cynthia and Leon's amazing relationship post-breakup. The Temptations star has made guest appearances on the show to help raise Noelle. With her father being very present in her life, Noelle has always appeared open with her stepdaughter role. 
Prior to Mike, RHOA fans watched Cynthia get married to and divorced from Peter Thomas. The couple lived together up until their split in 2016, as noted by Essence. After finalizing their divorce, Cynthia shared how close she still was with his children and grandchildren and expressed her hope for Peter and Noelle to maintain a relationship. "He has a great relationship with Noelle," she told ET in November 2017. "He's still very much in her life. They have their own relationship." Considering how close she is to Peter, fans have wondered if Noelle was able to build the same bond with her mom's second husband.
Noelle Robinson loves her 'two bonus dads'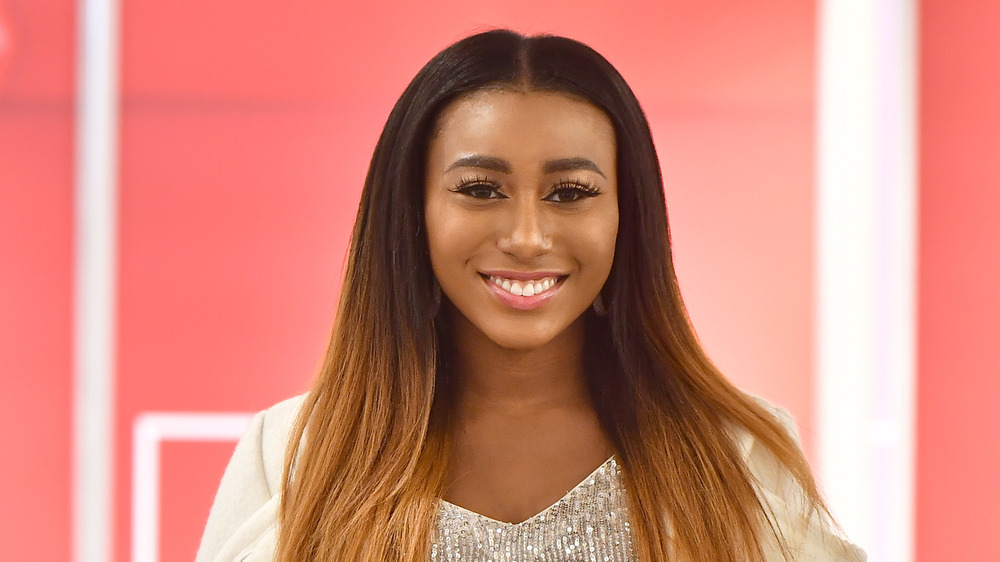 Paras Griffin/Getty Images
Shortly before Cynthia Bailey got married to Mike Hill, her daughter Noelle Robinson spoke with Bravo's The Daily Dish about her relationship with her soon-to-be stepdad. "I love Mike. We have such a great relationship and it happened completely organically," she explained before sharing how happy he makes her mother. "We have gotten super close. I really love how happy my mom is since she's been with him. I'm just really blessed that he came into our lives."
She acknowledged the close father-daughter bond she has with her dad Leon Robinson and also confirmed the amicable relationship she maintains with her former step-father Peter Thomas. "I do keep in touch with him as well," Noelle said. "So, it's like I literally have a dad and two bonus dads now." 
The young reality star expressed her joy with the father figures she has in her life. "It's honestly really great. I don't think I would be the person that I am without it. And it's just so great because a lot of people don't really even have one dad that's there and I feel like I have three now," she shared before giving her mom a special shoutout. "And [I have] a great mom and a great family, so I'm extremely blessed." She made sure to note that despite having two extended dads, her biological father Leon, "makes sure that his place is known and then he goes accordingly."