Kayleigh McEnany's Husband Breaks Silence After Briefing Room Incident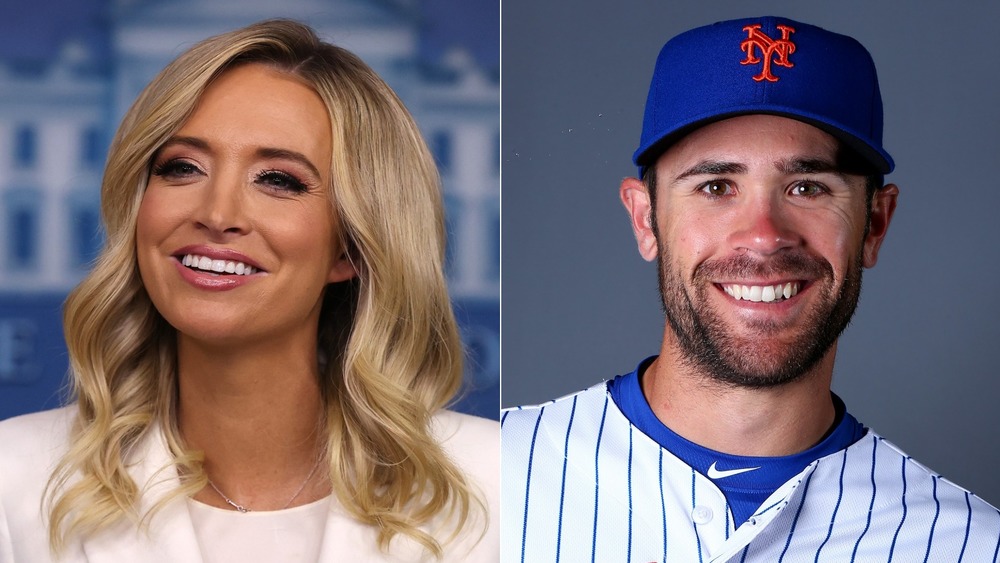 Chip Somodevilla, Elsa/Getty Images
Kayleigh McEnany sparked headlines in October 2020 when she was diagnosed with COVID-19. Other members of Donald Trump's staff, not to mention the president, first lady, and their son Barron, also tested positive for the coronavirus. Just a few months later, in December, it was her husband, Sean Gilmartin, who was the focus of "a string of negative news stories," according to the New York Post.
The buzz and accompanying backlash came after Gilmartin, a professional baseball player with the MLB, showed up at the White House where his wife was doing her thing as press secretary. Reports claimed Gilmartin "shouted from the back of the briefing room and got into a 'bickering match' with a photographer for not wearing a mask." At the end of the briefing, he also allegedly caused a stir when he reportedly yelled out in support of McEnany: "You crushed it, Kayleigh!"
As for the incident with the photographer, the Post reported that "veteran" New York Times photographer Doug Mills "politely pointed out" to Gilmartin that masks were required, but is that what really happened? Keep reading to find out what Gilmartin had to say about the situation.
Kayleigh McEnany's husband shares his side of the story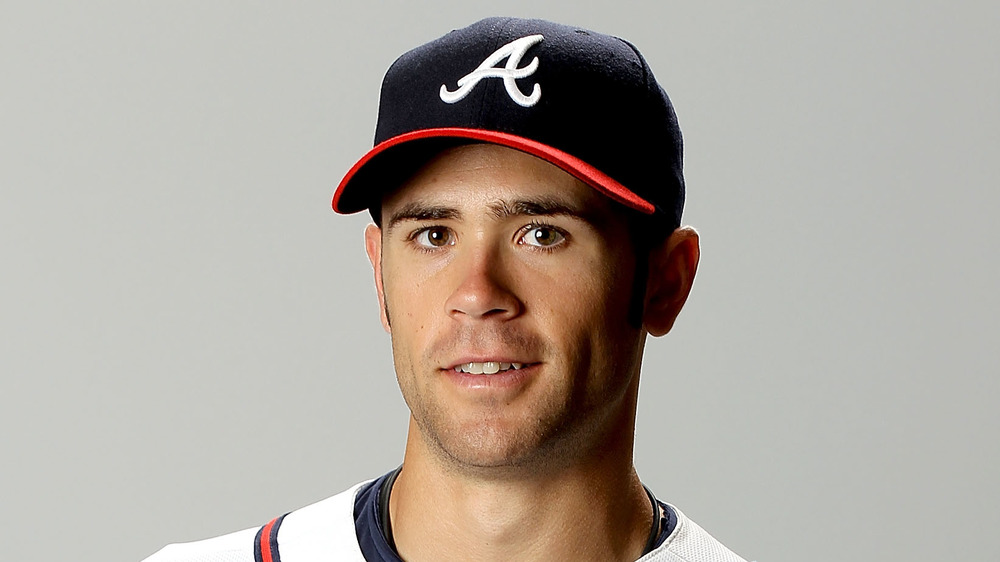 Matthew Stockman/Getty Images
It's not unusual to hear about drama that's gone down at the White House, but when it comes to baseball pitcher Sean Gilmartin causing a fuss in the briefing room, it turns out that this story may have gotten muddled by the time it got to the public.
First up: Let's address the reports that Gilmartin shouted out at his wife, Press Secretary Kayleigh McEnany, like a passionate fan in a sports stadium. Here's the deal: While someone did yell, the New York Post said it was actually "a conservative podcaster" who "was responsible for the incident." 
As for the bruhaha between Gilmartin and the photographer? The athlete shared his version of events with the Post. "During the entirety of the briefing, I was never asked to wear a mask by anyone," he said. "When the briefing concluded, a New York Times photographer loudly said to wear a mask next time after I had passed him and when I was a few steps from exiting the room." Gilmartin asserted, "there were no words spoken by [him] in response" to the photographer's comment. He added, "If the photographer had asked me to wear a mask during the two times he passed me during the briefing, I would have happily obliged."
So there you have it. No matter how those interactions went down, Gilmartin apparently assumed — even as the COVID-19 pandemic rages out of control and the CDC implores people "to wear masks in public settings and when around people who don't live in their household" – that he shouldn't wear a mask unless asked. Okay then.