The Truth About Kayleigh McEnany's COVID-19 Diagnosis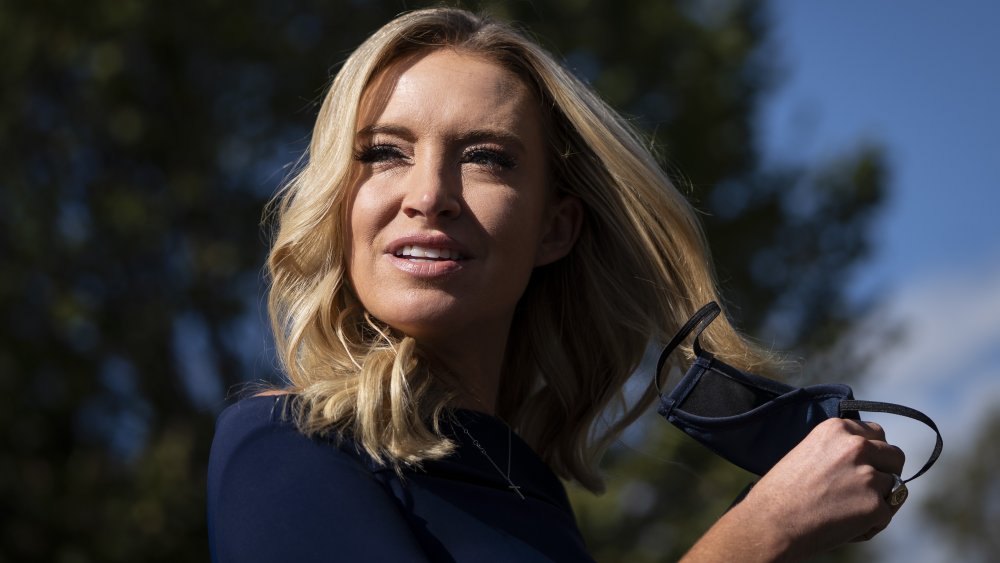 Drew Angerer/Getty Images
After President Donald Trump tweeted that he and First Lady Melania Trump had tested positive for coronavirus, several members of his administration and various associates who had attended the same events also disclosed that they had tested positive. On Oct. 5, 2020, press secretary Kayleigh McEnany also shared that she had tested positive for COVID-19, but had no symptoms. 
In an official statement posted on social media, McEnany wrote, "After testing negative consistently, including every day since Thursday, I tested positive for COVID-19 on Monday morning while experiencing no symptoms. No reporters, producers, or members of the press are listed as close contacts by the White House Medical Unit." She added, "I definitively had no knowledge of Hope Hicks' diagnosis prior to holding a White House press briefing on Thursday." McEnany also noted that she plans to begin the quarantine process immediately and work remotely in the coming weeks. 
Per CNBC, McEnany's lack of knowledge that Hicks had tested positive for coronavirus on Thursday morning has become a "symbol" of how closely guarded high-ranking officials' COVID-19 diagnoses have become. 
Several people in Donald Trump's orbit have tested positive for coronavirus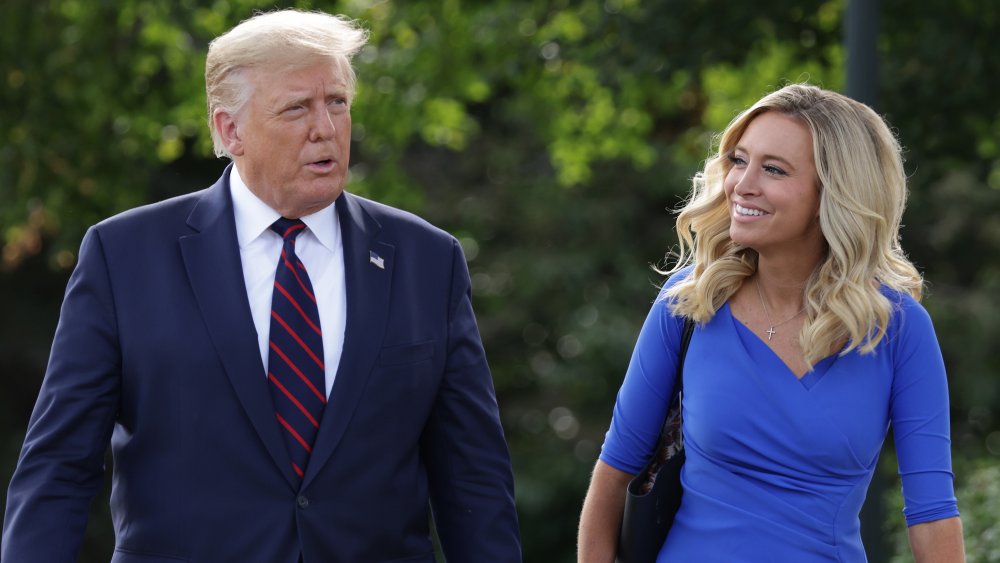 Alex Wong/Getty Images
According to health officials, a person who comes in close proximity to someone who has tested positive for coronavirus should also quarantine for at least 14 days as a precaution. Yet, even after advisor Hope Hicks tested positive for COVID-19 on Thursday morning, President Trump went ahead with a planned trip to New Jersey for a fundraiser at a time when many people in his circle were not yet made aware of Hicks' diagnosis. Trump reportedly had a fever beginning on Thursday, per NPR, although the actual timeline of who tested positive when — or even who felt sick — remains unclear as his doctors continue to walk back statements about his medical treatment. 
Over the weekend, press secretary Kayleigh McEnany told reporters that she wasn't going to divulge who knew what or when, but that Trump was tested regularly. "I'm not going to give you a detailed readout with timestamps of every time the president is tested. He is tested regularly, and the first positive test he received was after his return from Bedminster," McEnany said, referencing the fundraiser he went on Thursday afternoon. Since the president's diagnosis, more than ten people in his orbit, including former White House counselor Kellyanne Conway, former New Jersey governor Chris Christie, and Trump's campaign manager Ben Stipien, have also tested positive for COVID-19.