How Serious Are Chris Christie's COVID Risk Factors?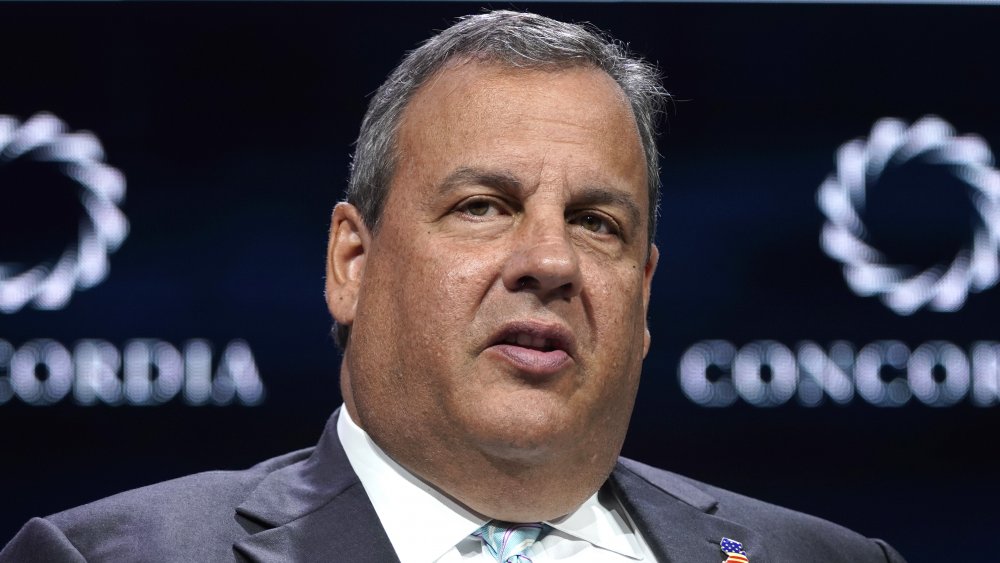 Riccardo Savi/Getty Images
On Oct. 3, 2020, former New Jersey governor Chris Christie tweeted that he had tested positive for COVID-19. In his tweet, he wrote, "I just received word that I am positive for COVID-19. I want to thank all of my friends and colleagues who have reached out to ask how I was feeling in the last day or two. I will be receiving medical attention today and will keep the necessary folks apprised of my condition." Just one day prior, he tweeted that he had previously been tested on Sept. 29, but the test had come back negative. It's unclear exactly when Christie might have contracted the virus, but he was in the company of several others, including President Donald Trump, in the days leading up to his positive test who have also announced they have COVID-19.
Trump's press conference at the White House Rose Garden on Sept. 26, 2020, is now being called "ground zero" for COVID-19 spread, as several politicians in attendance have since tested positive, including the president and first lady Melania Trump, along with Christie. Christie also helped Trump prepare for the first presidential debate on Sept. 29, 2020, during the two days prior to the event. Christie told Good Morning America that, during this debate prep, everyone was tested daily for the coronavirus, but no one wore masks. Christie continued with his normal schedule for the rest of the week before getting tested again on Oct. 2, which is when his test came back positive. 
Chris Christie could be at greater risk of complications because of his age and weight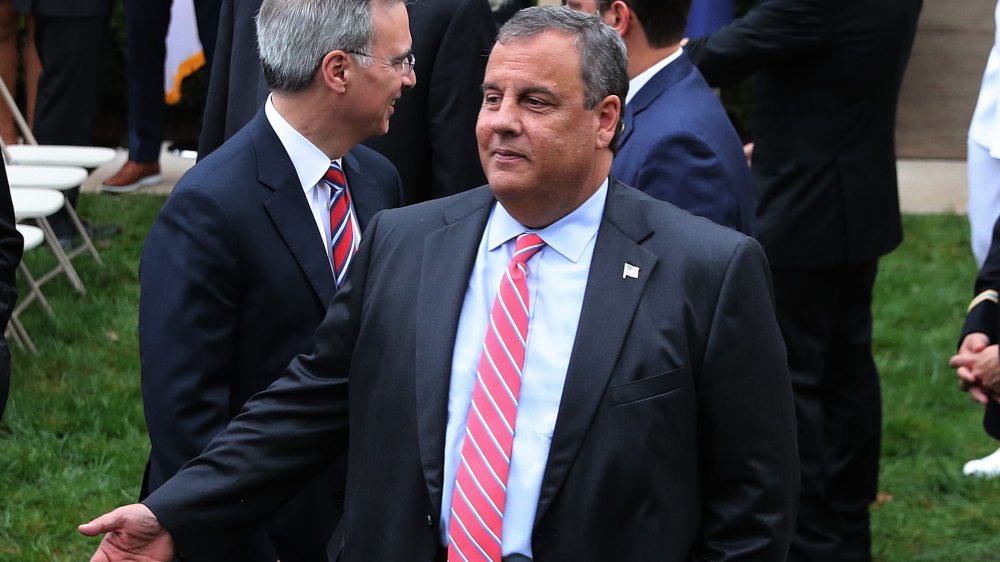 Chip Somodevilla/Getty Images
Although Chris Christie tested negative for COVID-19 on Sept. 29 and said he wasn't experiencing symptoms, it's possible that he had, in fact, contracted the virus by then and it didn't show up on the test. COVID-19 symptoms may not show up immediately — or at all — even if a person has the virus, but the first few days after contracting the virus are when a person is most contagious. So, even if Christie didn't contract the virus at the Rose Garden press conference, but President Donald Trump did, Christie could have potentially gotten the virus from the president in the following days while helping him prepare for the debate. 
As of Oct. 3, Christie said he'd be seeking medical attention for his diagnosis, but the day before, he said that he felt fine and had no symptoms. Because of his age, Christie is at higher risk for complications from COVID-19, according to the CDC. Overweight people are also at higher risk of experiencing severe COVID-19 symptoms, according to Science. "We didn't understand early on what a major risk factor obesity was. ... It's not until more recently that we've realized the devastating impact of obesity, particularly in younger people," Anne Dixon, a physician-scientist who studies obesity and lung disease at the University of Vermont, told Science. The outlet also noted that overweight people tend to have weaker immune systems, making them more susceptible to illness.