The Truth About Kandi Burruss' Ex, Russell 'Block' Spencer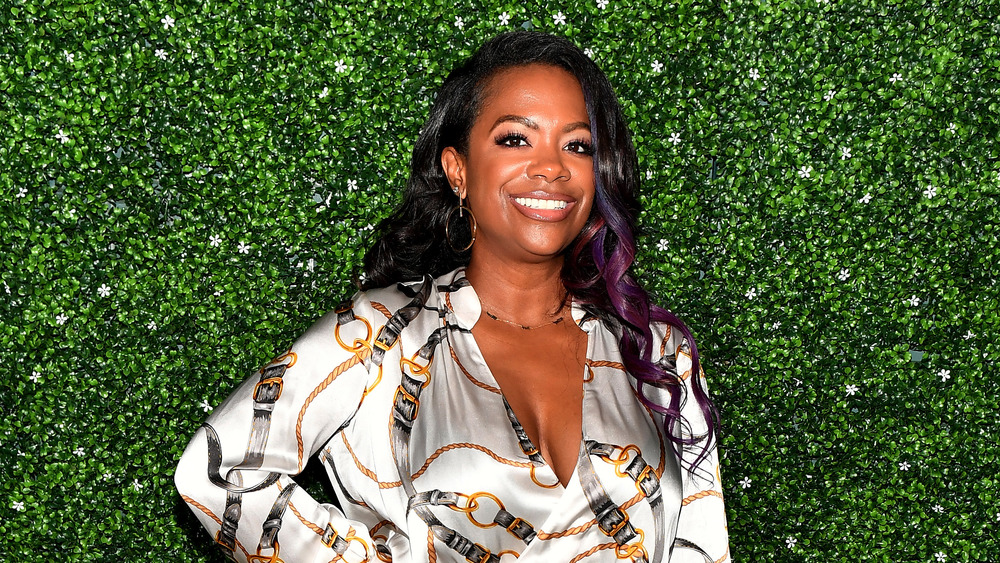 Paras Griffin/Getty Images
Throughout her time on Bravo's Real Housewives of Atlanta franchise, we've seen Kandi Burruss' love life evolve from her initial debut on Season 2. Fans may remember Kandi struggling to please her family members when she was formerly engaged to ex-fiancé Ashley "A.J." Jewell, who later died of a sustained injury after a fight outside of an Atlanta strip club (via People). Mourning the death of your recent ex in the public eye isn't easy, but viewers watched the singer-songwriter slowly find her way back into the game of romance after meeting Todd Tucker on the set of RHOA, per Oprah Magazine. In 2014, Kandi married Todd in a Coming to America-themed wedding. The couple shares two children together, Blaze Tucker and Ace Wells Tucker.
Aside from their two children, both Kandi and Todd have daughters from previous relationships. Kandi's eldest daughter Riley Burruss is from her previous relationship with ex Russell "Block" Spencer. Read on to find out everything you need to know about Kandi Burruss' famous ex and father of her child.
Kandi Burruss and Russell 'Block' Spencer 'don't talk' while co-parenting their daughter
It's not uncommon for ex-couples to struggle to get along while co-parenting their children. In Kandi Burruss' case, she has zero contact whatsoever with Russell "Block" Spencer, the father of her eldest daughter Riley. In an interview with Us Weekly, the former Xscape member says that she has no words for the music executive. "There's nothing really to discuss," Kandi said. "It's like, OK, guess we'll just figure it out."
Kandi and Russell's romance bloomed in the '90s when they met at a car dealership. In a 2016 interview, Kandi spared a few details about Riley's dad, mentioning that infidelity played a role in their demise. "We only dated a few months," she revealed to Bravo. "It was very short. I found out he was still in a relationship with his other kids' mom, so I ended our relationship, but I was already pregnant with Riley."
According to the singer, Russell has an estranged relationship with Riley. In an interview with E! News, Kandi claims he would go years without checking in on their daughter: "We would hear from him for a little while then you wouldn't hear from him again for like a year, two years then he'll call again, 'Oh, how is she doing?' then you wouldn't hear from him... that has been the situation her whole life." Kandi also told Us Weekly that Russell hasn't paid child support, but in her words, "It is what it is."