What Chrissy Teigen Struggles With In Motherhood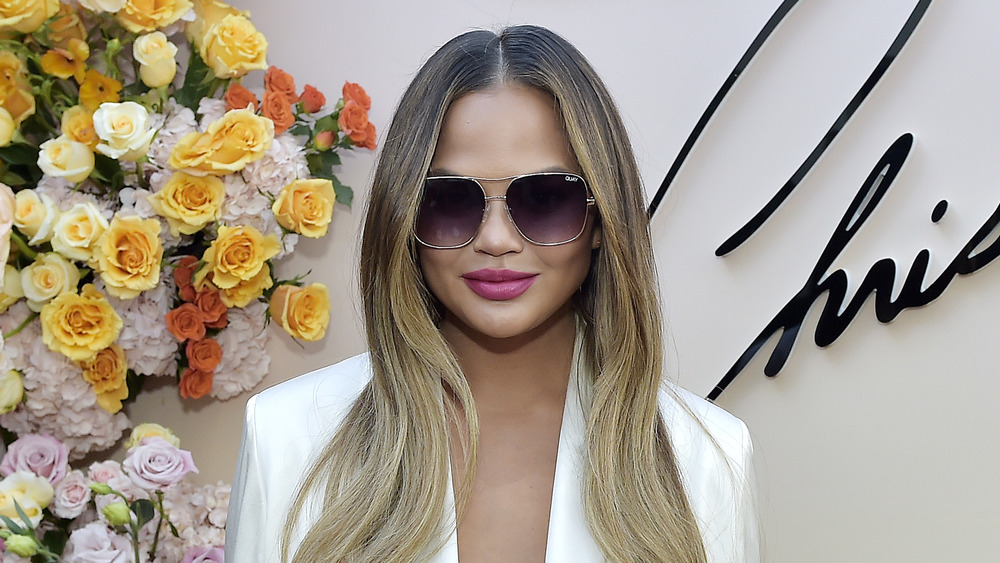 Stefanie Keenan/Getty Images
Chrissy Teigen is opening up about motherhood once again. The model took to Twitter to share the one thing she struggles with in motherhood, relating to new moms everywhere in the process.
Teigen has previously been very open with fans on social media about the ups and downs of motherhood, her own fertility struggles and even shares daily Instagram content of her two adorable children, Luna and Miles.
Earlier in 2020, Teigen faced both massive support and scrutiny for her openness about the tragic miscarriage she suffered in September. At the time, the former Sports Illustrated model shared every detail of her pregnancy, including being admitted to the hospital for excessive bleeding. The Cravings author then shared intimate photos of herself, and her husband John Legend grieving in the hospital in the moments they realized they had lost their third child.
After opening up about the experience in an op-ed, Teigen returned to being a social media butterfly and sharing every detail of her life, including her struggle with breastfeeding. 
Chrissy Teigen had trouble breast-feeding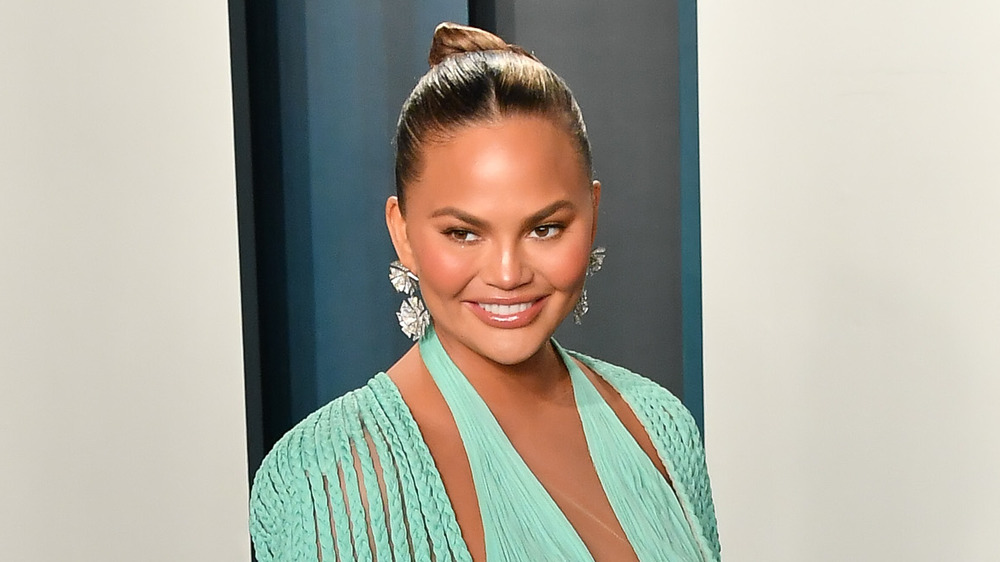 Allen Berezovsky/Getty Images
Chrissy Teigen revealed her difficulty producing enough breast milk to solely breastfeed her children in a series of Tweets, with the intention of breaking the stigma against feeding your baby formula.
"Ok I'm gonna say something and you all are definitely gonna make it a thing but here goes: normalize formula," tweeted the cookbook author, before adding, "Normalize breastfeeding is such a huge, wonderful thing. but I absolutely felt way more shame having to use formula because of lack of milk from depression and whatnot." Teigen went on to talk about only hearing "breast is best" as "a new, anxious mom."
The model went on to share her own experience with breast-feeding, writing, "I remember pumping my A** OFF, highest mode, so often, because I didn't trust milk was going into their mouthes if I breastfed. it drove me mad to the point I could only get an ounce. an ounce!" Teigen continued, "the stress of it, combined with the guilt that you cannot do nature's most natural thing for your own baby is too much. I dunno why this is my crusade now. I just remember the sadness I felt and want you to know you are doing it right if your baby is fed, mama." Teigen's words were immediately lauded by others on Twitter.
Jenna Dewan and Olivia Wilde supported Teigen's comments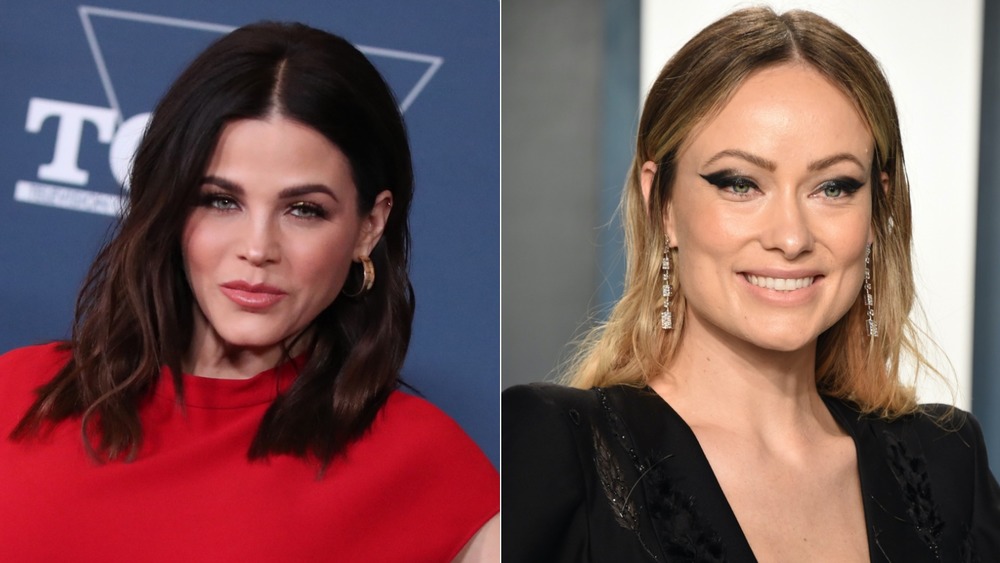 Rich Fury, John Shearer/Getty Images
Chrissy Teigen is no stranger to opening up about hard truths on the internet, despite the trolls her comments usually bring. As the model opened up about her struggles with breastfeeding, Teigen was met with support from fellow celebrity moms.
Actress Olivia Wilde responded to Teigen's Twitter thread, writing, "Amen sister." The Booksmart actress has two kids, Otis and Daisy, with Hall Pass actor Jason Sudeikis.
Actress Jenna Dewan also chimed in to support Teigen's comments on using formula. The mother of two retweeted the thread, writing "a great thread for mother's...I too had trouble producing milk second time around with Callum and wasted too much time feeling unnecessary anxiety and guilt about it." The Step Up actress gave birth to her second child, Callum in March of 2020, and previously had a now 7-year-old daughter Everly with ex, Channing Tatum (via Entertainment Tonight). 
We'll have to wait and see whether Teigen's thread helps destigmatize breastfeeding worldwide, but so far, she's clearly helped at least two powerful moms and thousands of others on Twitter.