Joe Biden Reveals Son Hunter's Role In New Administration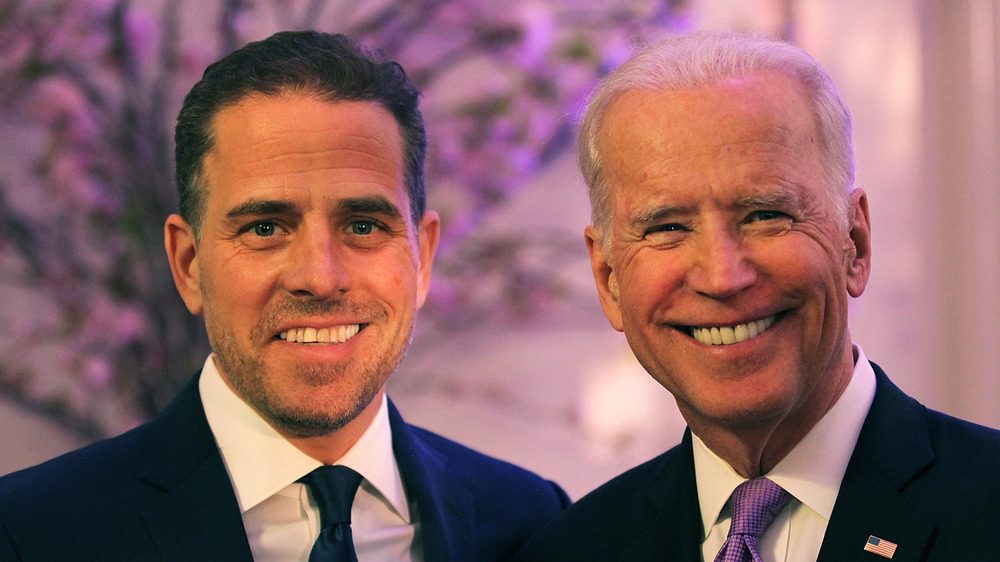 Teresa Kroeger/Getty Images
Ever since Joe Biden decided to run for president of the United States, his son, Hunter Biden, has had his name enveloped in scandal, most of which the press has debunked. At the start of his father's 2020 presidential run, DNA results confirmed Hunter fathered a child with a different woman while dating Hallie Biden, his brother's widow. The Arkansas Democrat-Gazette reports that while he dismissed the claims by the child's mother, Lunden Alexis Roberts, earlier in the year, court filings now assert that he accepts the child is his.
Hunter was the subject of a dubious story published by the New York Post that aired unverified claims about juicy emails and embarrassing images it said were found on the younger Biden's laptop. The story was widely discredited, but not before it raised questions among lawmakers and US intelligence about a possible Russian disinformation effort ahead of November's presidential election. 
During the presidential debates, Trump mentioned Hunter Biden's business dealings, including his connections with the Ukrainian gas company Burisma Holdings and profiting in China while his father was vice president. Hunter was previously at the center of Trump's Ukraine scandal that launched an impeachment inquiry, outlined by Al Jazeera. In 2014, The Wall Street Journal reported that Hunter, who had enlisted in the Navy Reserves in 2012, was discharged after being tested positive for cocaine. With all of Hunter's troubles and scandals throughout the years, there was speculation whether Hunter Biden would be a part of his father's administration. Keep reading to find out what Joe Biden's plans for Hunter are.
Joe Biden reveals that Hunter Biden will have no role in his administration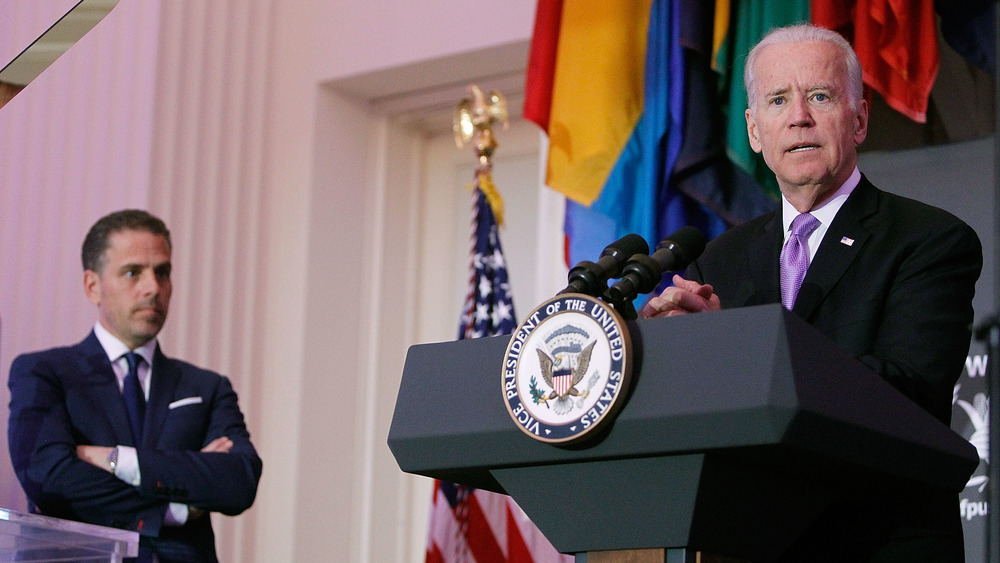 Paul Morigi/Getty Images
During a Dec. 3, 2020 interview with CNN's Jake Tapper, president-elect Joe Biden vowed his family's dealings, including those of his son, Hunter Biden, will not conflict with his role as commander in chief, dismissing prior allegations of inappropriate business deals. "My son, my family will not be involved in any business, any enterprise that is in conflict with or appears to be in conflict with the appropriate distance from the presidency and government," Joe said, per The New York Post.
As for the "my family" reference, he is most likely referring to his son-in-law, Dr. Howard Krein. Politico reported back in Oct. 2020, Krein works at an investment firm overseeing health care solutions to COVID-19 and was also a coronavirus response advisor for Joe's campaign. Joe's brother, James Biden, and Hunter were involved in negotiations about a joint venture with a Chinese energy and finance company called CEFC China Energy, per The New York Times. 
One of the most likely reasons Joe made this public statement about Hunter, his family, and his future administration was because Donald Trump's own family business interests have raised questions about potential conflicts of interest during his time in office. USA Today noted that Trump did not divest from his business empire but instead handed control of it to his sons, Eric and Donald Trump Jr. While Trump still has not conceded the election, Joe Biden has begun forming an administration that will be family-free.