Wendy Williams' Upcoming Biopic Has People Talking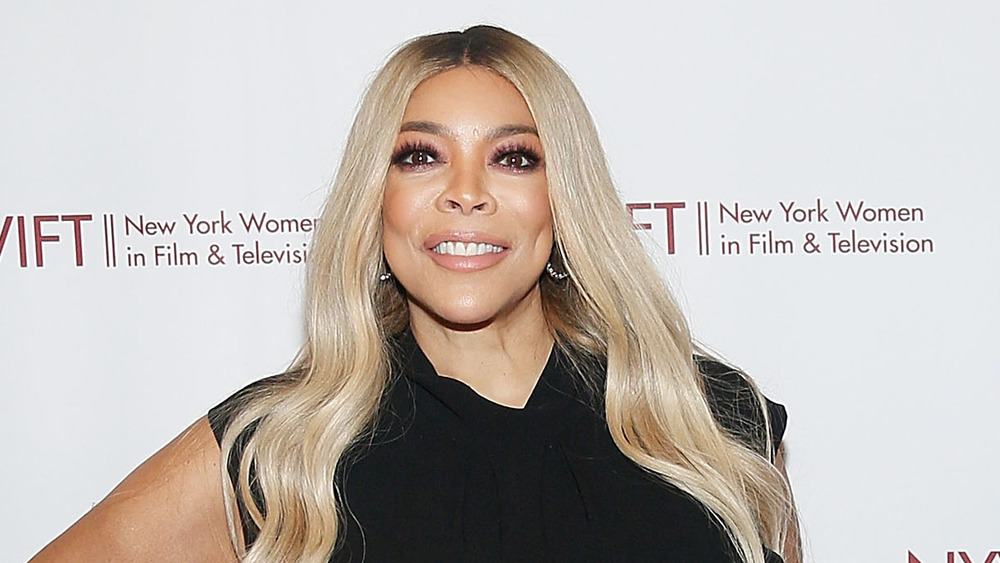 Lars Niki/Getty Images
Fans of Wendy Williams can finally rejoice over an honor on par with (or possibly better than) any old Oscar or Emmy award: a Lifetime movie about Williams herself. On Dec. 3, 2020, Lifetime officially dropped their first trailer for the film, titled Wendy Williams: The Movie, much to the delight of Williams' many fans and followers. As media outlets like Deadline noted, the pull-quote featured in the trailer, featuring actress Ciera Payton as Williams, seems to sum up the movie quite nicely. "I am here to stay. Wendy Williams is not going anywhere," Payton says into a mic at the outset of the clip. "I'm gonna come in like a hurricane."
The trailer itself promises a no-holds-barred look at Williams' rise to fame, including her issues with substance use disorder (namely with cocaine). As Page Six pointed out, the teaser includes a recreation of Williams' now-infamous collapse while she was dressed as the Statue of Liberty during a taping of her show on Halloween due to her drug use. By all appearances, the movie will also tackle Williams' relationship with her now ex-husband, Kevin Hunter, as well as his extra-marital affair with a woman who gave birth to Hunter's daughter shortly before Williams and Hunter finally called it quits.
So how have net-izens welcomed the news of the movie, as well as the trailer? Read on after the jump to find out. 
The trailer for the Wendy Williams Lifetime biopic came 'in like a hurricane'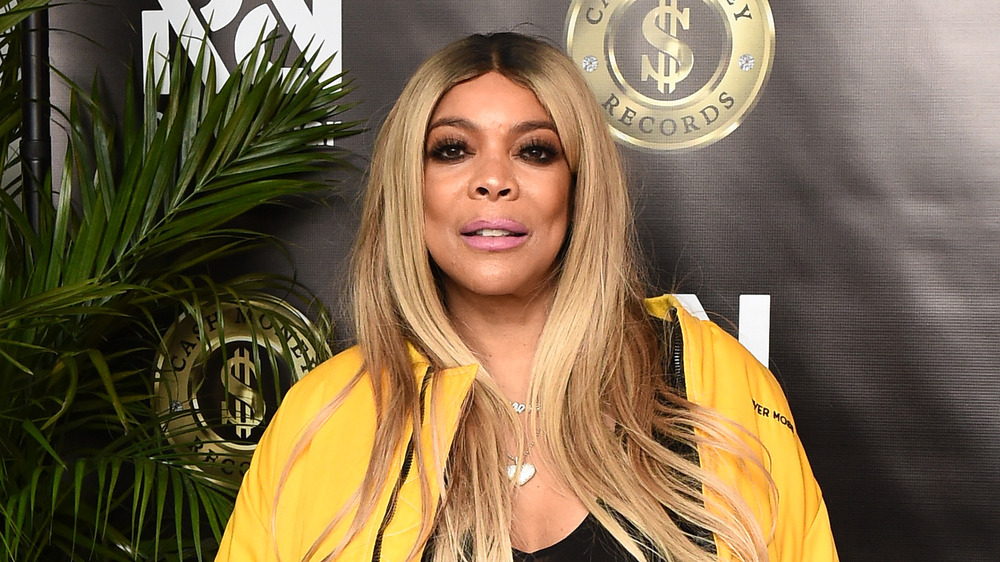 Ilya S. Savenok/Getty Images
As can be expected, social media users responded en masse to the release of the first trailer for Wendy Williams: The Movie, which also has Wendy Williams herself credited as an executive producer. "They recreated all her iconic moments," noted one impressed Twitter user. "This trailer actually looks good," tweeted another.
Other users on social media took the opportunity to have some fun with the release of the trailer, with one posting a video of a moment on Williams' talk show in which the camera panned to an audience member wearing a ghoulish rubber Halloween mask, adding that they hoped "we get this scene in the Wendy [Williams] movie." Many also commented on the inclusion of her notorious on-air collapse, which they saw as a surprise move and was met with responses ranging from the classic laugh-cry emoji to actual awe. 
As Deadline also reported, the movie, which will make its Lifetime debut on Jan. 30, 2020, will be followed by a feature film-long documentary about the real-life subject, complete with interviews with Williams on the scope of her career and beyond. 
If you or someone you know is struggling with substance abuse and mental health, please contact SAMHSA's 24-hour National Helpline at 1-800-662-HELP (4357).