The Surprising Inspiration Behind Lil Nas X's Panini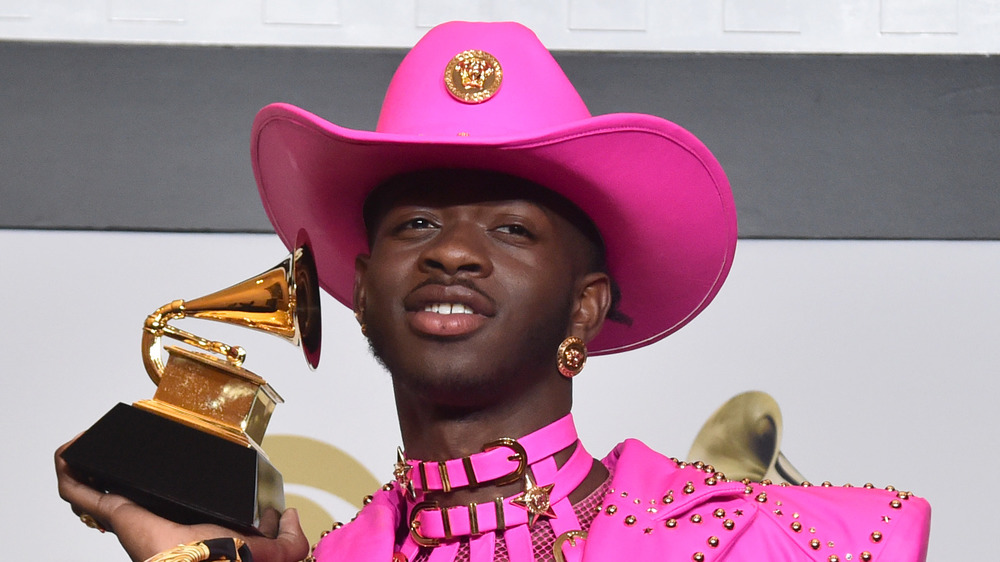 Alberto E. Rodriguez/Getty Images
Within a year into his career, Lil Nas X made serious waves in the music industry. The "Old Town Road" singer spent 19 weeks atop the US Billboard Hot 100 chart, making history as the longest-running number-one single since the chart's establishment in 1958, per Fox News. As if that wasn't already impressive, the singer's viral hit beat out established stars, passing Mariah Carey and Boyz II Men's "One Sweet Day" and Luis Fonsi and Daddy Yankee's "Despacito" to become the longest-running chart-topper on the Hot 100. Simultaneously, Lil Nas X surpassed the record set by Drake's "One Dance" on the Hot R&B/Hip-Hop songs chart.
In an age of music where social media virality at least partially determines the success of an artist's single, it's easy for critics to anticipate newer artists as one-hit wonders. Fairly quickly, however, the singer proved himself as more than just a one-hit wonder with his second single, "Panini." The song garnered commercial success, spending 10 weeks on the Billboard charts, peaking at No. 24. But where did this idea come from? Here's what really inspired Lil Nas X to write "Panini."
Lil Nas X's "Panini" is inspired by a cartoon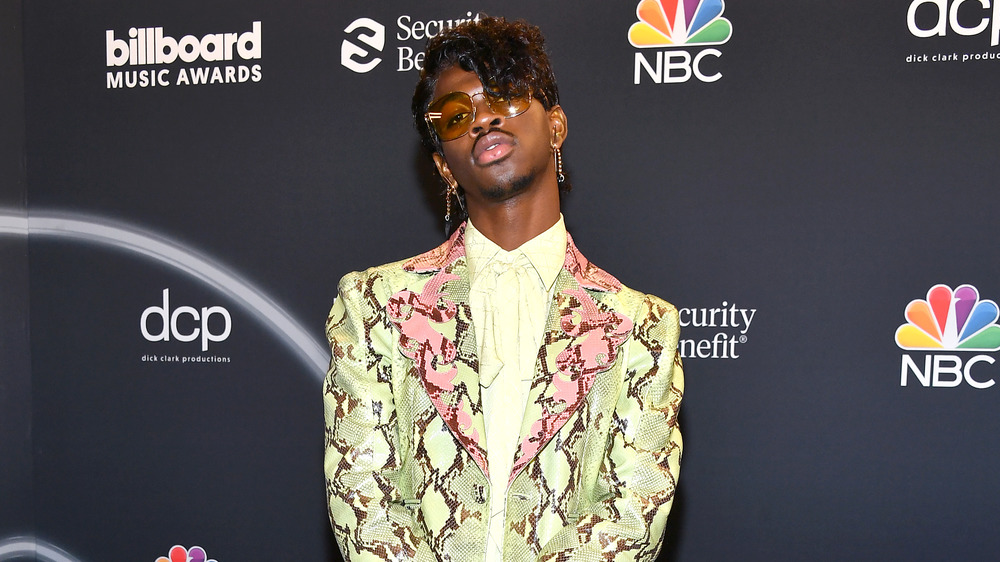 Amy Sussman/bbma2020/Getty Images
While the name of the track may sound pretty tasty, rest assured that Lil Nas X's "Panini" single is not about sandwiches. In fact, the "Rodeo" crooner was inspired to write the song by a cartoon. If you're ever called a "panini" by the award-winning artist, you might need to do some soul-searching. "Panini is a character from a TV show called Chowder," Nas X explained to GQ. "She represents fans who love you while you're small, but don't love you when you get to a certain height of success, pretty much."
In a 2019 Sirius XM interview, the singer revealed that "Panini" was one of the first songs he wrote for his debut EP, 7. He says the song represents how people love you most when you're working towards your peak before becoming overrated. "It may be, like, fans or family members, or something like that. And it's like, they love you when you're working towards it, but not when you have it." Although the inspiration behind the song comes from a childhood TV show, the moral of the story is simple: being called a panini is not a compliment.