Daniel Radcliffe Reveals Why He Stays Away From Social Media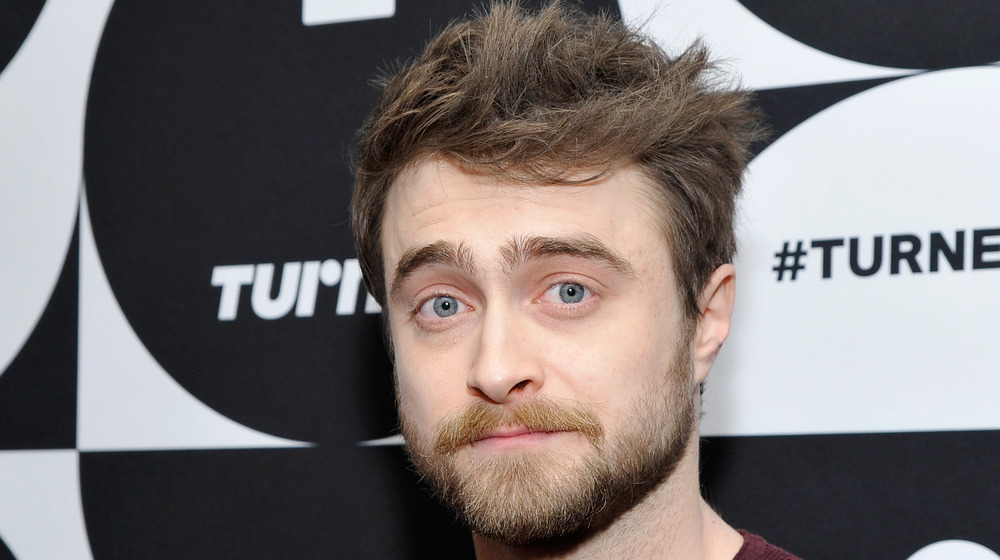 John Sciulli/Getty Images
Danielle Radcliffe may have found superstardom as The Boy Wizard, but he's, proudly, no social media wiz. 
From the elusive Ezra Miller, who's had more eyes on him at the Met Gala (literally) than online, to Jennifer Lawrence, who once told BBC Radio 1 "I will never get a Twitter" and then recently relented, some Hollywood stars choose to essentially stay logged off. And more power to them. Being a celebrity means your life is an open book already, so it's no wonder that for every Lil Nas X situation (the rapper has more viral tweets than "Old Town Road" remixes), there's another figure who avoids the pressure of it all. And that's certainly the case with Harry Potter star Daniel Radcliffe.
The famous Brit grew up in front of fans' eyes on the big screen, first taking platform 9 3/4 in Harry Potter and the Sorcerer's Stone at the age of 11, per The Wall Street Journal. Seven films and a multi-billion dollar franchise later, he has magically stayed (at least somewhat) relevant post-Hogwarts. He's gone on to star in 2016's Swiss Army Man, the horror film The Woman In Black, and more. But all this time, he's also magically stayed off of social media — not by accident either. 
The star has some candid things to say about his online presence, or lack thereof. Scroll down for why Daniel Radcliffe won't be on Twitter or Instagram anytime soon.
Daniel Radcliffe doesn't feel 'mentally strong enough' to read comments online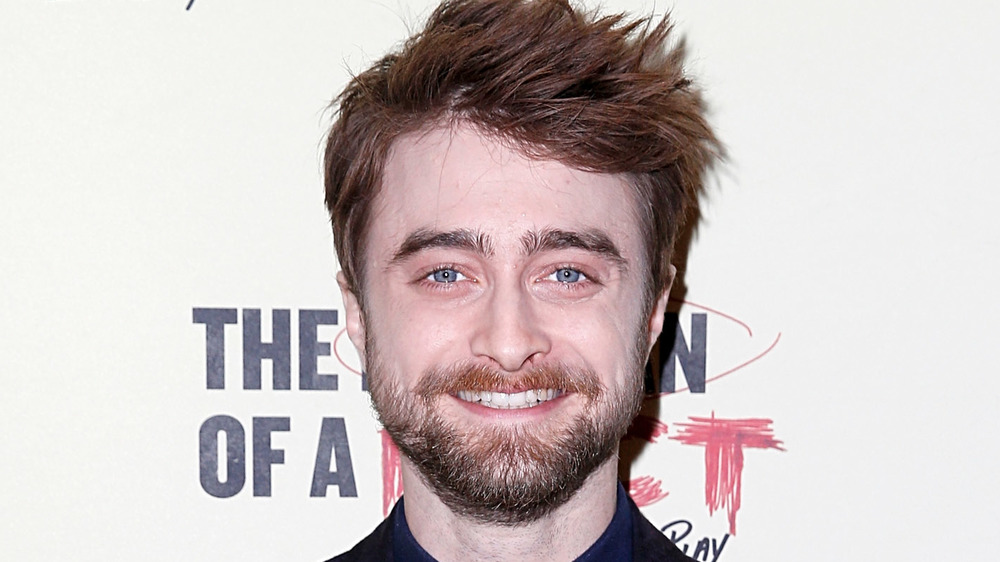 Dominik Bindl/Getty Images
So why does Daniel Radcliffe have an aversion to social media? The Harry Potter star opened up on his online invisibility cloak with the YouTube series Hot Ones. On Dec. 3, 2020, while scarfing down hot wings, he explained he once considered signing up for a Twitter account, but was too afraid of backlash. "I would love to say there's some sort of intellectual, well-thought-out reason for this because I considered getting a Twitter," he said, per People. "And I 100 percent know that if I did, you all would be waking up to stories like, 'Dan Radcliffe gets into fight with random person on Twitter.'" Ha! 
But clearly, the Harry Potter star may have studied defense against the dark arts, when he should have been learning defense against reading the comments. "When I was younger, not anymore thank God, I would like to look up comments about myself on the internet and read s*** like that," he explained. "That is an insane and bad thing to do. Twitter and everything just sort of feels like an extension of that."
The star added that unless he only read "nice things about myself, which also feels like another kind of unhealthy thing to do," he'll probably stay offline. "I don't honestly think I'm mentally strong enough [for social media] but... I'm all right with that." Daniel Radcliffe clearly knows himself, which is most important.