The Truth About Ellen Pompeo And T.R. Knight's Relationship
Former Grey's Anatomy co-stars Ellen Pompeo and T.R. Knight are best friends through thick and thin, and the actors' on-screen reunion in December 2020 has proved the strength of their bond. The pair first became pals when the hit ABC show began rolling in 2005, with Knight eventually leaving the drama in 2009 when his beloved character, George O'Malley, passed away in a tragic accident. The death sparked a slew of losses for Pompeo's Meredith Grey.
Despite parting ways on camera, Pompeo and Knight stayed friends throughout the years and often showed love for one another on social media. Back in March 2020, Pompeo gushed over her friendship with Knight on Instagram, writing, "Old friends are the BEST friends @t.r.knight ... but like we aren't old ... we've just known each other for a very long time yes yes that's it ..."
(Spoilers ahead) As for Knight, he raved over Pompeo following his return to Grey's Anatomy, reprising his role as George O'Malley and visiting Meredith Grey as she battles COVID-19 and floats in and out of consciousness. While George appeared in Meredith's dream, fans of the long-standing show had their wishes granted once they saw the dynamic duo on screen together again. Keep scrolling for more details about Pompeo and Knight's friendship.
T.R. Knight admires his dear friend Ellen Pompeo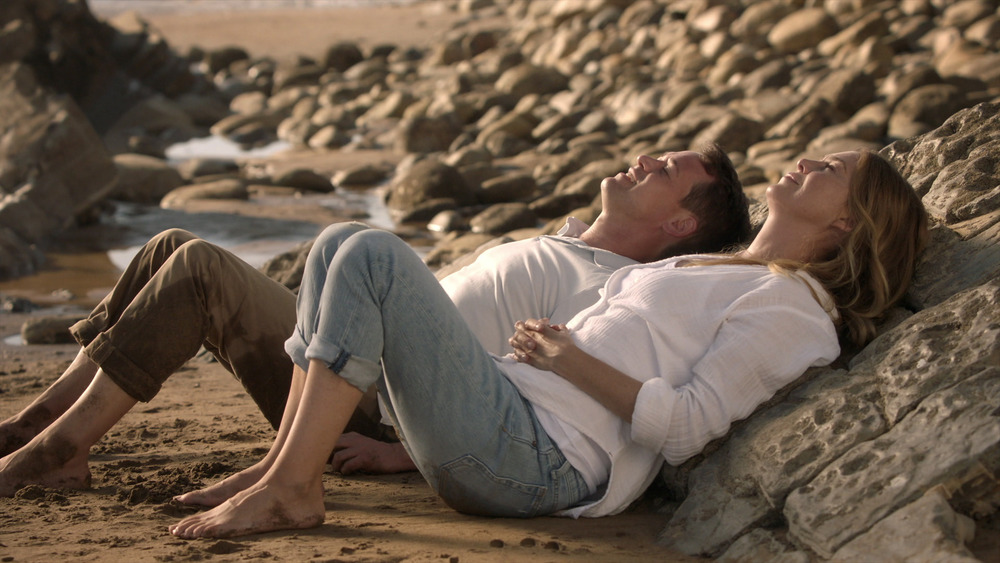 ABC
They say our closest friends make the best role models, and T.R. Knight is definitely inspired by his best friend, Ellen Pompeo. After surprising fans by appearing in Meredith Grey's dream sequence on Grey's Anatomy, the actor took to Instagram to share his gratitude for the show and his dear friends he made on set. "George O'Malley will always claim my heart," he wrote on Dec. 3. "Thank you to Ellen, Chandra, Jim, Krista, and all the familiar faces for once again sharing your beautiful light."
Later on, he specifically addressed his bond with Pompeo. "Ellen is the kind of actor I'm endlessly grateful to act with," he wrote on a screengrab from their scene together. "She's the embodiment of truth. George and Meredith love each other, for sure, but I don't think he can hold a candle to love I have for Ellen." Although we may have lost George O'Malley in 2009, it seems like Knight and Pompeo's bond, as well as Grey's and O'Malley's, will last forever and always.