What Sienna Miller Had To Say About Jude Law's Cheating Scandal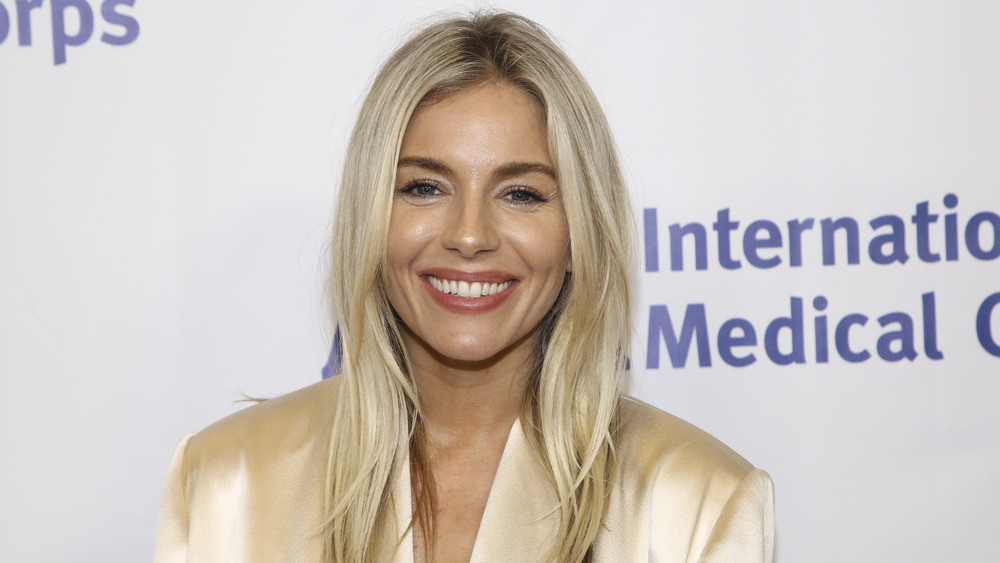 Gabriel Olsen/Getty Images
Flashback to 2003, when Jude Law and Sienna Miller were at the height of their careers, happily coupled up, and busy planning their future together. Now flash forward to 2005 when it all came crashing down.
Let's take a trip down memory lane, shall we? Miller and Law met in late 2003 on the set of Alfie, and a year later, they got engaged, per People. Breaking off an engagement isn't exactly newsworthy, even in Hollywood, but the details surrounding the demise of Miller and Law's relationship were salacious. For those who don't remember, before falling for Miller, Law was married to actor Sadie Frost, with whom he shares three children. Everything seemed copacetic until it came to light that Law had been having an affair with his children's nanny, Daisy Wright, a transgression he publicly admitted. "There is no defense for my actions which I sincerely regret," he said, according to the BBC. 
Unsurprisingly, the tabloids couldn't get enough of the story. It was pretty entertaining for everyone except Miller, who was only 23 at the time. In fact, Miller claims she blacked out entire weeks from her memory from that time because it was so traumatizing. Cut to December 2020, and Miller is finally speaking out about what she does remember from that time and how it affected the rest of her life.
How Jude Law's betrayal made Sienna Miller stronger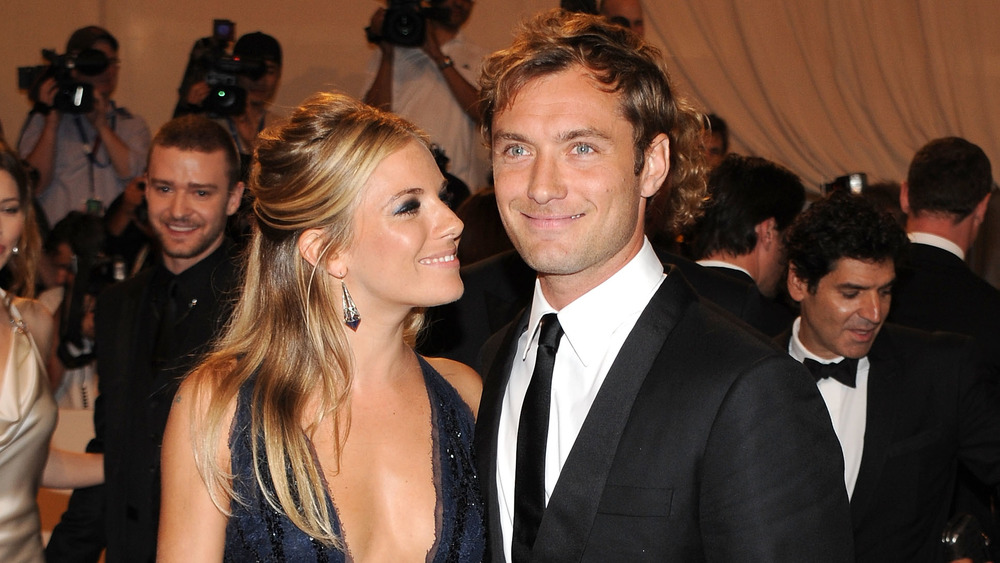 Larry Busacca/Getty Images
Speaking to The Daily Beast in December 2020, Sienna Miller opened up about ex-fiance Jude Law's affair with his children's nanny, tabloid attention, and what would turn out to be the most challenging time of her life. "There's a whole six weeks of that experience that I don't remember. I have no recollection of it," Miller told the outlet. "People who came to see me said we had dinner, and I don't remember. I was in so much shock over it all. And I'd really just begun." 
As reported above, Miller was only 23 at the time, but she believes dealing with a betrayal of that magnitude in the public eye was beneficial for her in the end. "If you get through that, you feel like you can get through anything," she explained. Miller remembers the way she was mistreated by the press as much as she remembers the way her ex mistreated her. "[The breakup] was at the height of all that paparazzi madness, and in London where there was an epidemic of bad behavior. They knew where I would be every night," she said. 
Despite the drama, Miller and Law remained on friendly terms, though. Miler admitted that they "don't see much of each other," but said she still cares for Law "enormously" when speaking in 2016 to PORTER magazine (via the Daily Mail).