Why Dionne Warwick Called Out Chance The Rapper And The Weeknd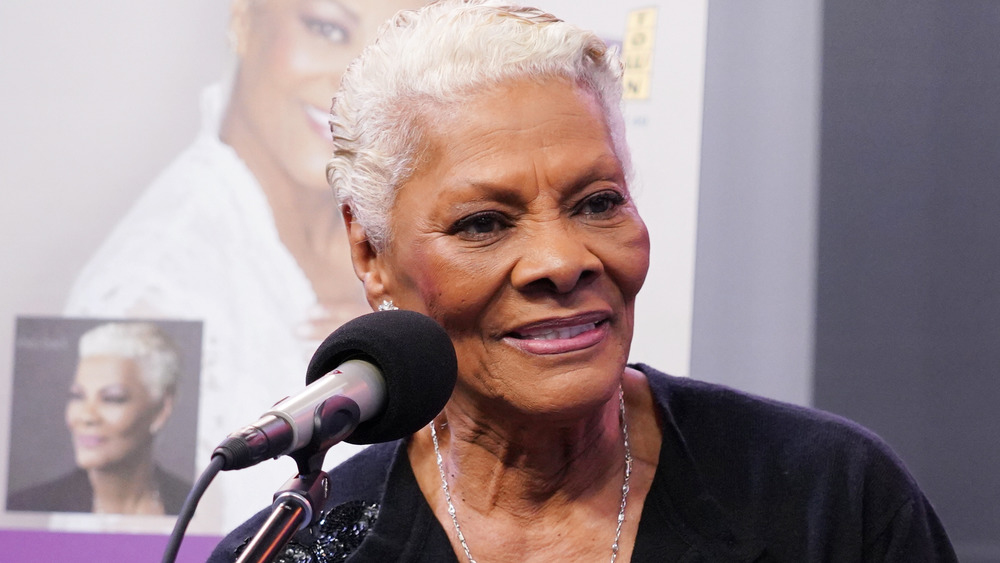 Cindy Ord/Getty Images
What does a music industry legend do with a Twitter handle? As it turns out, they ask new age artists lots of questions. At least, that was the case with singer Dionne Warwick. In December 2020, Warwick took to Twitter to ask what we've all secretly been wondering about Chance the Rapper and The Weeknd. "If you have 'The' in your name I'm coming for you. I need answers today," Warwick tweeted. 
Warwick's Twitter has been a topic of conversation given her diva status. Fans were especially zeroed in on the legendary singer after her surprise appearance in the ultimate diva Verzuz battle between Pattie LaBelle and Gladys Knight in September 2020. On Dec. 5, 2020, Warwick's son tried to cut the star off from the social media app. Damon Elliot — who is a singer and a producer – tweeted at his famous mom, writing, "Mom that's it! As soon as this quarantine is over I'm taking your iphone away from you.. time to go back to a flip phone."
However, that didn't stop Warwick who first went after Chance the Rapper, asking him what was up with his name.
Could Dionne Warwick and Chance the Rapper collab?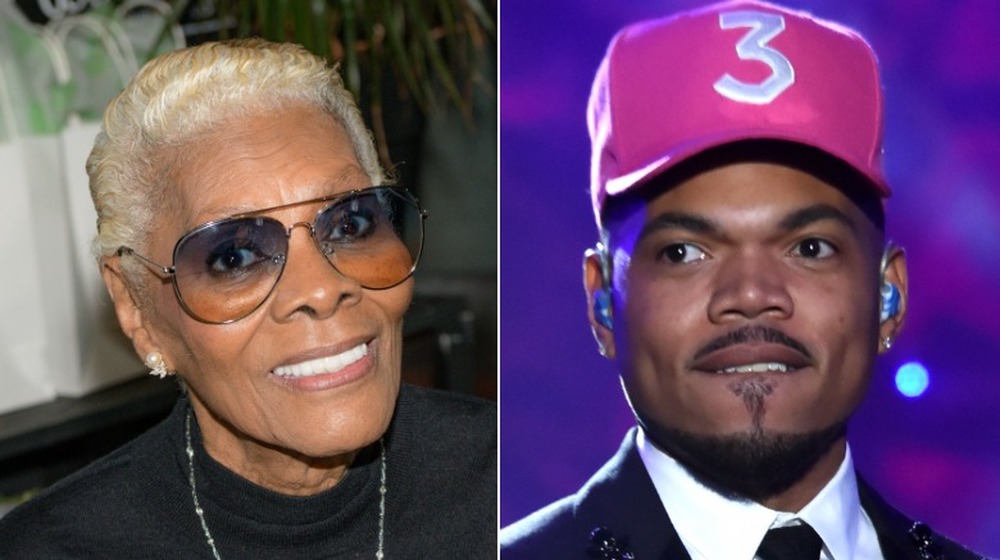 Marcus Ingram, Lester Cohen/Getty Images
On Dec. 5, 2020, singer Dionne Warwick took to Twitter to ask Chance the Rapper why he calls himself Chance the Rapper. "Hi, @chancetherapper. If you are very obviously a rapper why did you put it in your stage name?" Warwick tweeted. "I cannot stop thinking about this." The legendary artist further trolled the Coloring Book artist, claiming "I am now Dionne the Singer."
Chance the Rapper reacted to the tweet much like most people would after being noticed by a music industry legend. He simply responded in disbelief, writing, "Sorry I'm still freaking out that u know who I am. This is amazing!" And he respectfully told Warwick, "I will be whatever you wanna call me Ms Warwick. God bless you." Luckily for Chance, Warwick revealed she is a fan of his music, including his single with Justin Bieber, "Holy." The singer also offered to collab with the rapper, writing, "of course I know you. You're THE rapper. Let's rap together. I'll message you."
Dionne Warwick made The Weeknd's day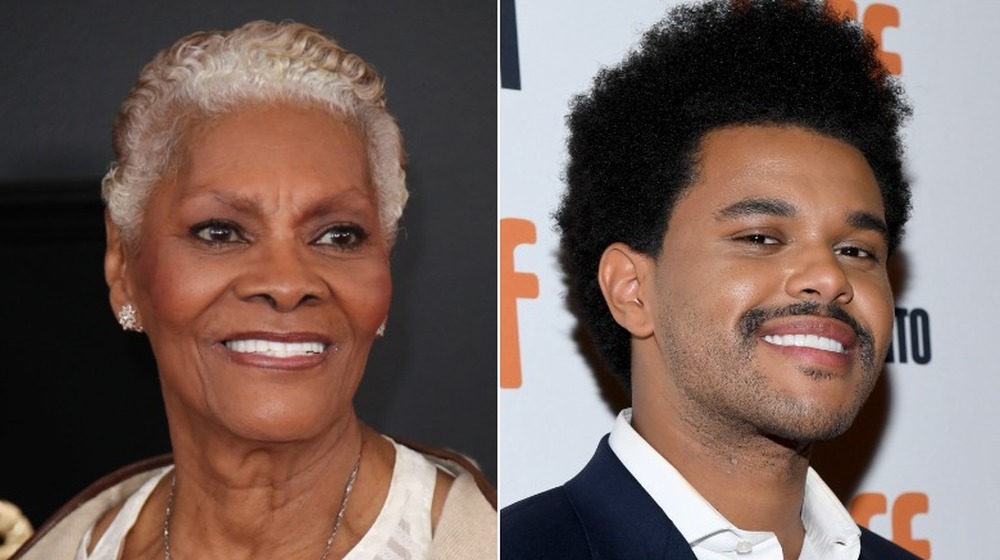 http://wp.looper.com/wp-content/uploads/embed/split-5sixLo-1607376788.jpg
Chance the Rapper wasn't the only music star to catch heat from legendary singer Dionne Warwick on Twitter. The singer also went after The Weeknd. "The Weeknd is next. Why? It's not even spelled correctly? @theweeknd," Warwick tweeted. Once the "Blinding Lights" singer caught wind of Warwick's tweets, he humbly responded, "I just got roasted by Dionne Warwick, and I feel honored! You just made my day." 
As it turns out, Warwick also made Taylor Swift's day by simply encouraging the star to "keep [her] head high." Swift responded by wishing Warwick a happy holidays, "I'm a huge fan and I respect you so much, thank you for wishing me well. I hope you have a wonderful holiday season, thank you for spreading joy." 
On Dec. 7, 2020, Warwick took down the Twitter trolls that believed the whole celebrity chit-chat wasn't truly coming from the singer herself. Responding to replies insinuating someone was running her account for her, Warwick posted a video response telling the Twitter-verse she runs her account and they'll just have to "deal with it."