The Real Reason Cardi B Joined OnlyFans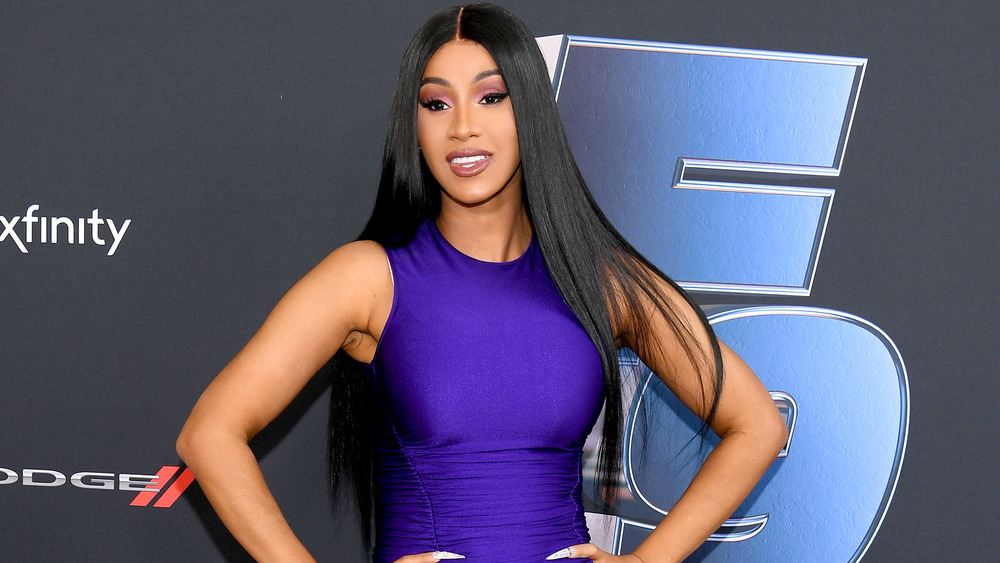 Dia Dipasupil/Getty Images
Many celebs have joined the paid platform OnlyFans, in which users pay a fee to get exclusive content from content creators. Each OnlyFans creator can charge what they like on the site and put up the type of content they see fit. Although many regular users started using OnlyFans as a way to make money from their adult content, for celebs like Cardi B, it's also a way to drop exclusive content or share things they wouldn't normally in the press for a little extra cash. 
Per People, OnlyFans was launched in 2016, and it wasn't always just a place for people to upload their pornographic content. It's a simple way to make money from home, which means people are using it in all sorts of ways. And for as much porn as there is on the platform, there are also tons of celebs on the site playing around with ways to monetize their fame. 
Some of the most popular celebs on the platform, per People, are Bella Thorne, Tyga, Jordyn Woods, Blac Chyna, and Michael B. Jordan. But the reason that Cardi B joined has nothing to do with making money or porn. Instead, the reason she joined up is perfectly on brand and lovely way to stick it to her haters. 
Cardi B isn't trying to give anyone more clout
Gregg Deguire/Getty Images
Cardi B has always used social media to connect with her fans, for better or for worse, but she told Billboard that she has a very specific reason for putting some content behind a paywall — and it's not what you think, so get your mind out of the gutter. 
Nope, the Bronx, N.Y., native just wants to be able to diss people without accidentally making them more famous. She said, "I got intrigued having a conversation with the people from OnlyFans. When you actually sit with them and get charts and numbers, you see what the hype is about. There are certain things that I want to get more personal on, and I don't want to get on Instagram Live and talk about it because blogs are gonna chop it up. There's certain people I want to curse out, but I don't want to give them clout. For example, when me and Candace Owens got into an argument, I gave that b*tch 2 million followers."
No one can ever say that Cardi B doesn't know how to hustle or curse people out, so it's only right that she's joined a platform where she can do both in private.