Here's Who Was Oprah's Least Favorite Talk Show Guest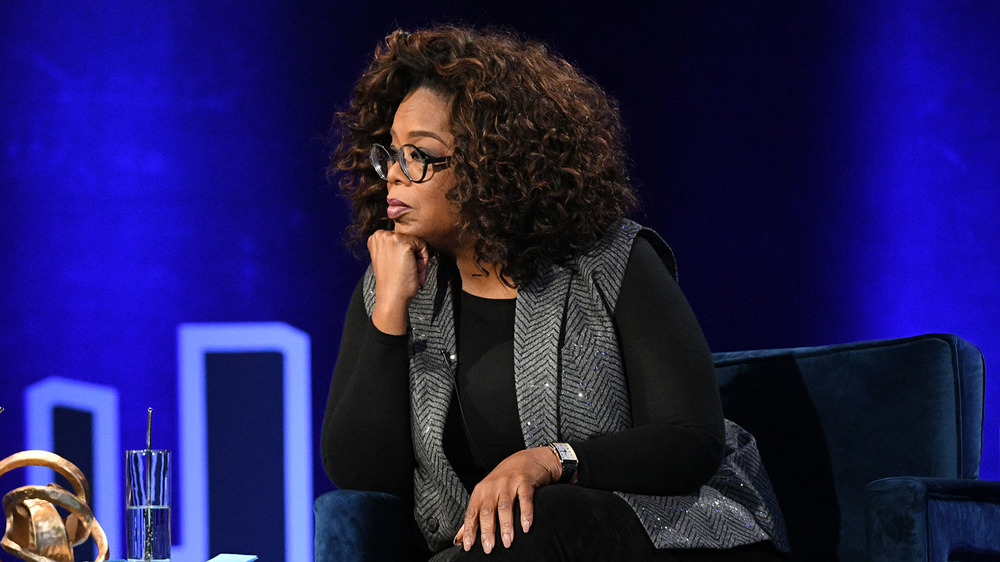 Bryan Bedder/Getty Images
When it comes to interviewers at the top of their game, there just isn't anyone who can compare to the indomitable Oprah Winfrey. Over the course of her 40+ year career, Oprah has done a staggering 37,000 interviews and counting (via Inc.), talking with more people than most of us will ever meet in our lifetime.
More than a few of Oprah's interviews are now television classics and unforgettable in pop culture. Take, for example, that incredible Tom Cruise couch-jumping moment that became one of the first clips to ever go viral, or that astonishing interview with cyclist Lance Armstrong, where he admitted to the talk show queen that he'd used banned substances. Though the host, entrepreneur, and philanthropist hasn't exactly won over every person she's met, she's nonetheless become beloved by millions and the gold standard to which all future talk show hosts aspire.
Given her incredible 25 years hosting her eponymous program, it's fair to say that in just about every interview we've ever seen with the mogul, she kept it professional and kept her composure. Not that there wasn't some tension brewing behind the scenes sometimes before Oprah left her show in 2011.
Naturally, talking to thousands and thousands of people means some of the conversations won't be home runs, and Oprah definitely has had a few duds. In fact, the media maven — said to be worth $2.6 billion in 2020 by Business Insider — can point to one interview in particular that stands out as especially awful. 
Oprah Winfrey doesn't suffer fools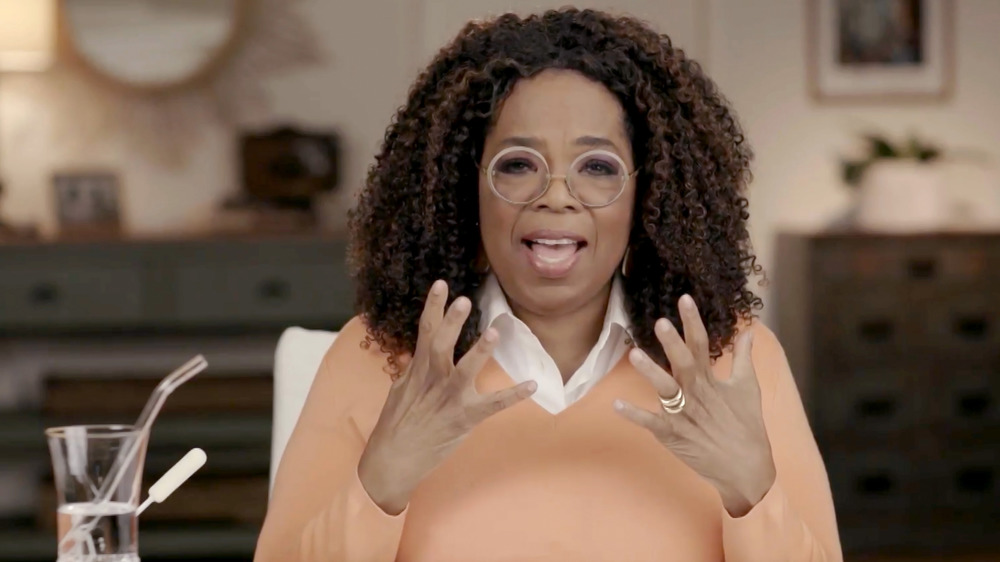 Arturo Holmes/Getty Images
Despite being the blueprint for which other talk show hosts aspire to, as well as a big proponent of mindfulness and kindness, Oprah Winfrey has sure had her fair share of beefs in her day — figuratively and literally. One of her biggest, most memorable, and most costly feuds all started with an interview on her show in 1996, after an animal rights activist inadvertently forced Oprah into a fight with the cattle industry. And that's just one interview that went south.
Another infamous Oprah interview that left tongues wagging was her tense confrontation with author James Frey — author of the book A Million Little Pieces — which had the daytime TV legend read him the riot act over inaccuracies in his book in front her audience and millions of viewers at home. (She gave him such a drubbing that even she felt compelled to apologize to him for her behavior, according to Time.)
More ill-fated interviews took place over the years, including a somewhat shady back-and-forth with diva Barbra Streisand and an eyebrow-raising exchange with 50 Cent. In every interview, the visionary Aquarius and BFF of Gayle King has to walk a delicate line between authoritative and in control, while also being tender and vulnerable so that subjects feel comfortable enough opening up. This is an enormously difficult thing to do. Oprah has always made it look easy, and yet there are times when even she can't make an interview go smoothly. 
Oprah Winfrey revealed how she turned a terrible interview around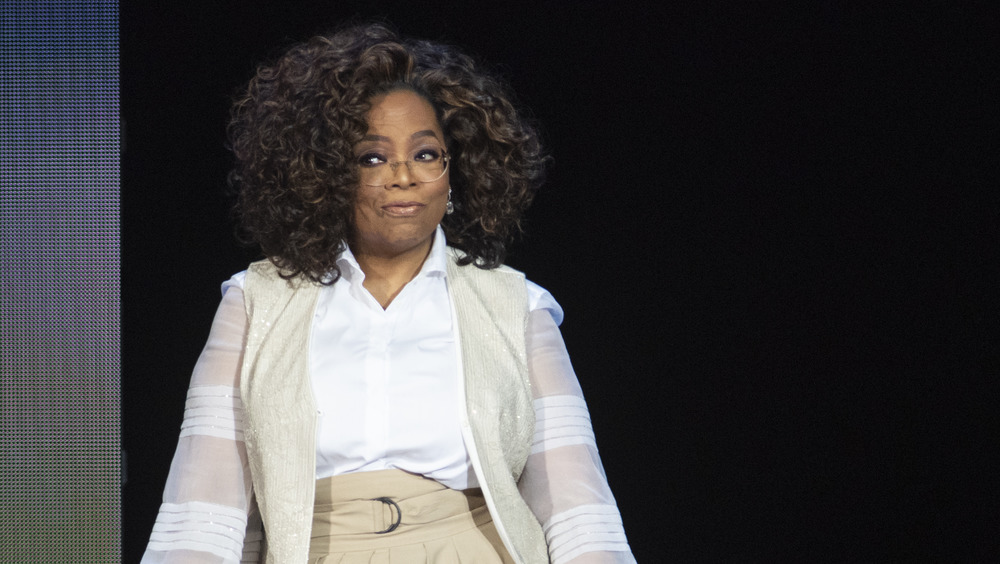 Tom Cooper/Getty Images
Oprah Winfrey — who recently unveiled a new series on Apple TV+ (per Reuters) — knows very well that a conversation with her can change someone's life. She has been remarkably candid about her process of getting people to open up — often using the same question on everyone to get the ball rolling, according to Insider. Yet she can recall one person she talked with during her 25 seasons on Oprah who rubbed her the wrong way.
Speaking with Harry Connick Jr. on his talk show back in 2017, Oprah told the crooner that her least favorite guest of all time was a lawyer who'd come on to promote his book. "He mentioned the book 29 times," she told him. "Every sentence started, 'In my book, in my book, and if you buy my book.'" Irked by his naked opportunism, Oprah of course found a way to turn things around. "Finally, around the third segment, I said, 'We all know the name of the book. Audience, tell him the name of the book... so you don't have to say the name of the book anymore." 
After that, she said, they started having conversations, proving once again how powerful Oprah is. Indeed, that tale shows how even though it's very much possible to get on Oprah's bad side, she can — as Essence notes of her spats with Iyanla Vanzant and James Frey — mend fences and focus on what's important: making the world a better place.