Inside Christina Ricci And Johnny Depp's Relationship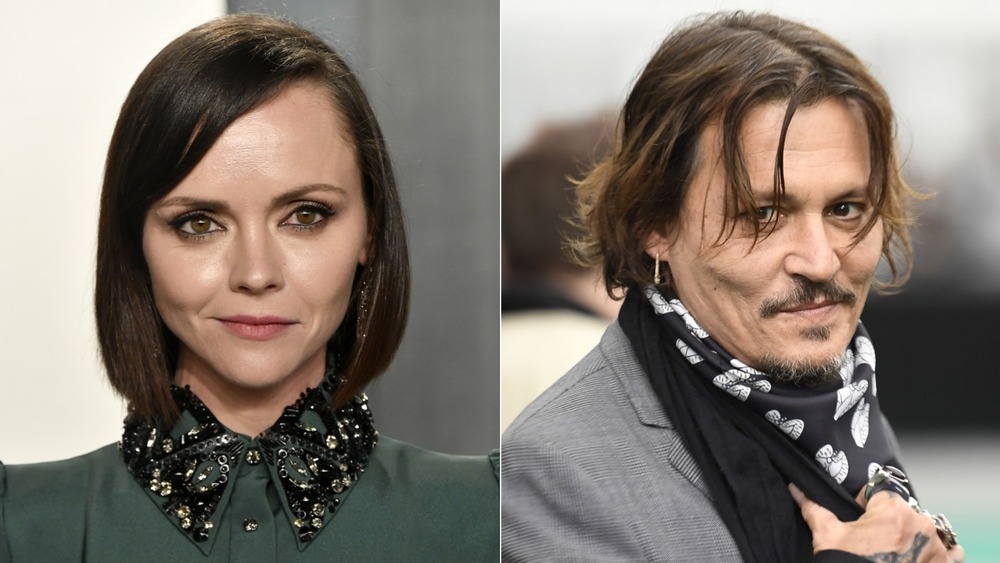 Frazer Harrison, Valeriano Di Domenico/Getty Images
From child star to Hollywood lead, actress Christina Ricci has enjoyed a successful career in the entertainment industry. She has literally grown up in front of the camera, earning her first starring role in 1990's Mermaids at age 9. She went on to become a breakout star through her roles in The Addams Family, Casper, Now and Then, and The Ice Storm. But it was her role in Mermaids that allowed her to rub shoulders with the likes of Winona Ryder and Cher. In fact, it was that same movie where she met another actor whom she would work with as she grew older. 
For those who might have forgotten, there was a time when actors Winona Ryder and Johnny Depp were a thing. They were, in fact, so serious about their love, that Depp inked her name on his right arm with his infamous "Winona Forever" tattoo. Even though the tat transitioned into "Wino Forever," the youth of the '90s can vividly remember them for being dark-haired relationship goals at one point. They were hot and heavy from 1989 to 1993, as noted by Newsweek. So, Depp would often visit the Mermaids set where he first met a then 9-year-old Ricci years before they would act alongside each other. 
Inside Christina Ricci and Johnny Depp's 'strange' love scene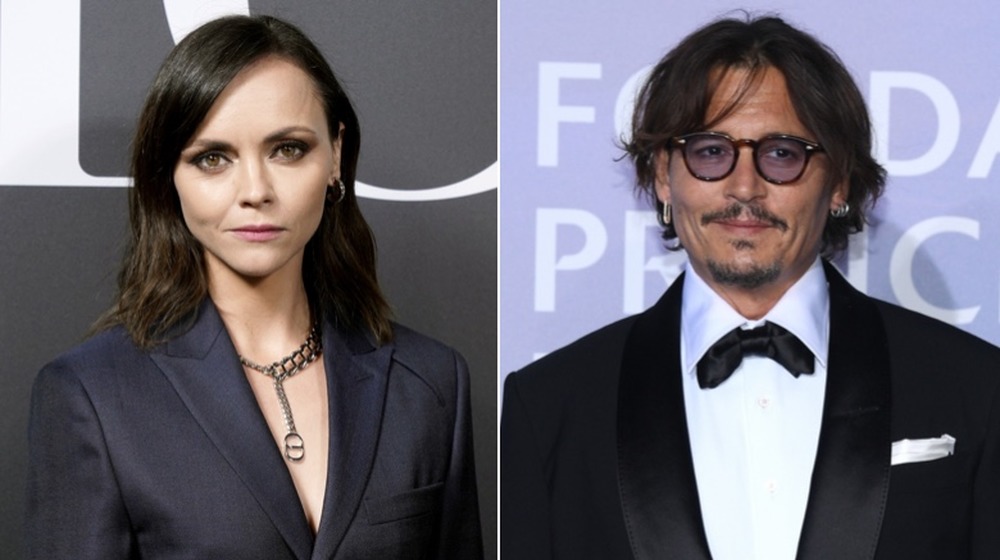 Francois Durand, Pascal Le Segretain/Getty Images
In 1999, Christina Ricci was cast in her first film starring alongside Johnny Depp in Tim Burton's horror flick Sleepy Hollow. The following year, they were cast together again in The Man Who Cried. However, while Tim Burton allowed them to avoid any romantic scenes, Sally Porter's film did not. The movie required the longtime friends to get intimate in what would be Ricci's first-ever sex scene. Aside from working off the nerves of being a first timer, she also had to perform the risqué scene with someone she looked at like a brother. 
"This love relationship is intense and strange," Ricci said while at the 2000 Venice Film Festival. "I've known Johnny so long, he's protective of me as an older brother and it's weird to think of having sex with him. So we know enough about each other to laugh at it. He said it was 'like we were rooting around together like pigs.'" When asked about preparing for the scene, she explained the awkwardness of it all and stuck with the pig analogy. "It was a little weird," she told Entertainment Weekly. "Anytime you're rooting around like two pigs in front of 20 men or women on a set, it's kind of bizarre, especially with someone you met when you were 9 and he was 27. But we get along so well that we could both laugh it off and say, 'This is really irritating."'