Why Johnny Depp And Winona Ryder Broke Off Their Engagement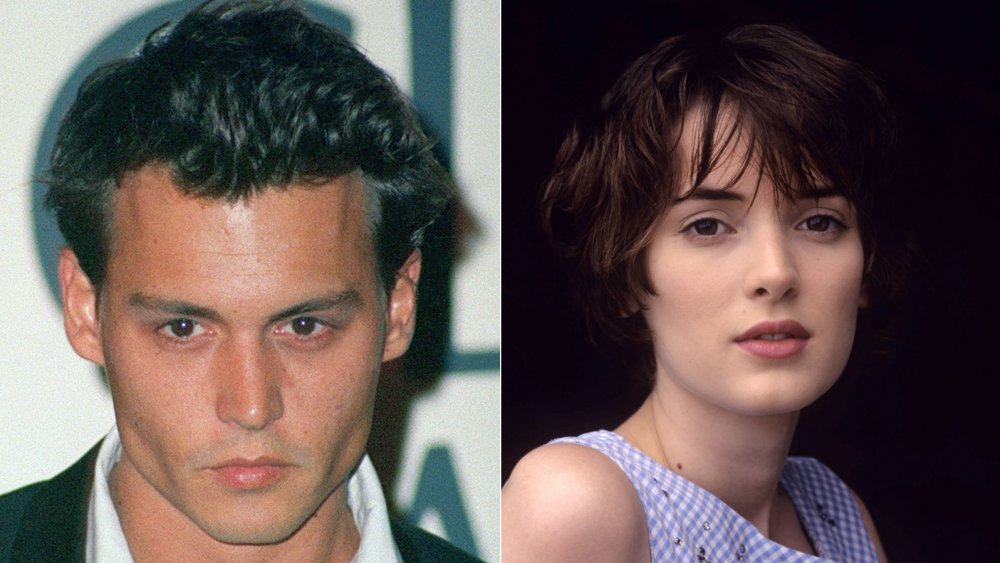 Kypros, Joe Mcnally/Getty Images
Johnny Depp and Winona Ryder were two of young Hollywood's biggest stars as the 1980s turned into the 1990s. According to People, the two met in Los Angeles when Ryder was 18 and Depp was 26, and things got steamy between the two quickly, both on-screen and off. The two went on to star in Edward Scissorhands together and, within six months of meeting, they were engaged. (Depp's infamous "WINONA FOREVER" bicep tattoo commemorated their ephemeral love.)
Romances that burn bright and flame out fast are not exactly a rarity in Hollywood. Ariana Grande and Pete Davidson, Katy Perry and Russell Brand, Kim Kardashian and Kris Humphries... plenty of celebs have made big commitments and thought about the consequences after. Ryder and Depp were a different case, however. Despite the quick engagement, the pair had a long courtship; so long, in fact, that the marriage never actually came to be. The pair remained together for another three years, but eventually broke it off before they could ever make it down the aisle. So what happened?
Winona Ryder and Johnny Depp received too much attention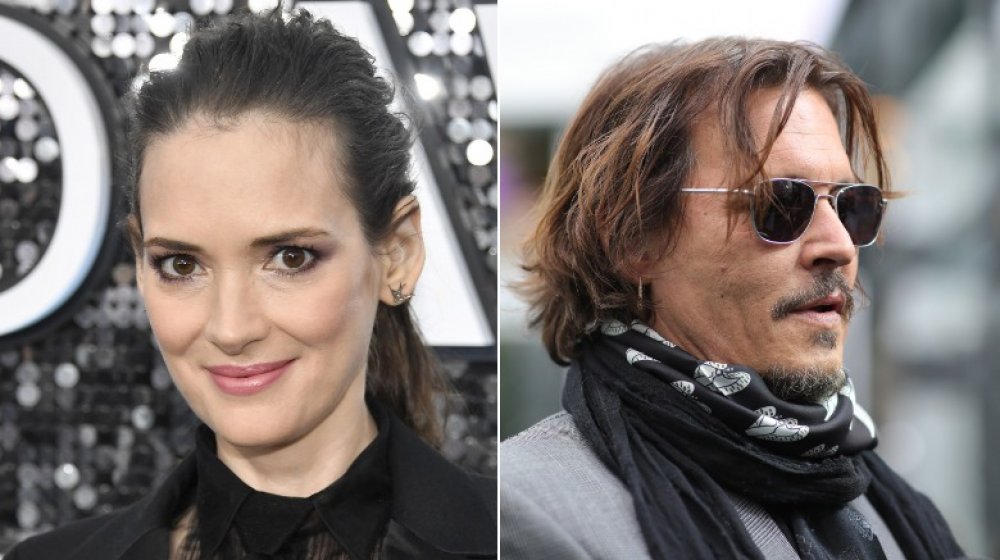 Frazer Harrison, Andreas Rentz/Getty Images
As it turns out, being the "it" couple of the moment carried a ton of pressure. By the time Winona Ryder and Johnny Depp got engaged, they had both heard that a million times, so in an attempt to avoid the invasive eye of the paparazzi, they adopted a different strategy — one of truth and openness. However, after the relationship ended, it was clear they had made a mistake.
"It's very hard to have a personal life in this town," Depp told the Los Angeles Times after their split in 1993. "My relationship with Winona, it was my mistake to be as open as we were, but I thought if we were honest it would destroy that curiosity monster." Not a bad idea, but it ultimately garnered negative results. "Instead it fed it, gave people license to feel they were part of it," Depp explained. 
While we will never know what happened between them in private, the public's demand for the intimate details their life together didn't do their relationship any favors. The two still seem to respect each other, however. Ryder spoke up on Depp's behalf in 2020 after ex-wife Amber Heard claimed he was abusive. As for the tattoo? Now it says "WINO FOREVER."