Stunning Admission From Amber Heard Revealed In Johnny Depp Trial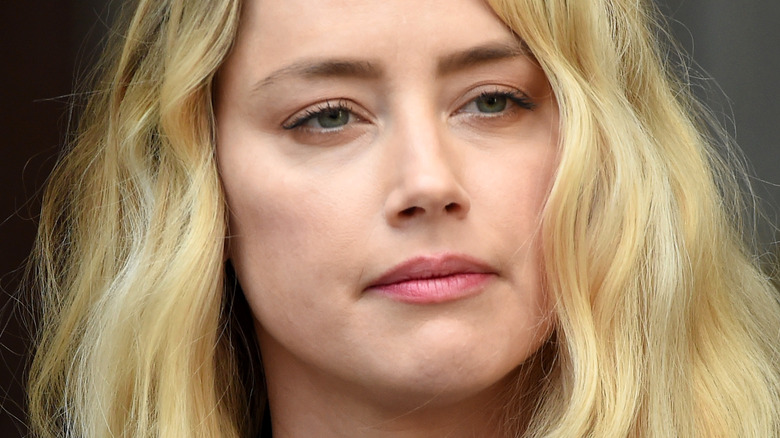 Stuart C. Wilson/Getty Images
Johnny Depp returned to a Fairfax, Virginia, courthouse on April 20, for the second day of testimony in his defamation case against ex-wife, Amber Heard. Depp has made several shocking claims thus far about his union with Heard, which ended after one year of marriage. And, while embattled pair's split was riddled with Heard's accusations of abuse, the couple settled their divorce in August 2016.
"Our relationship was intensely passionate and at times volatile, but always bound by love," the couple said of their relationship at that time, according to The Hollywood Reporter. "Neither party has made false accusations for financial gains."
Depp would later file a $50 million lawsuit against his former spouse, claiming that Heard's 2018 opinion piece for The Washington Post gravely impacted his working relationships. In response, the "Aquaman" actor filed a $100 million libel counterclaim against Depp, sending the pair into a messy legal quarrel. As the trial unfolds, the couple continues to reveal even more explicit details about their time together.
Amber Heard admits to 'hitting' Johnny Depp in the past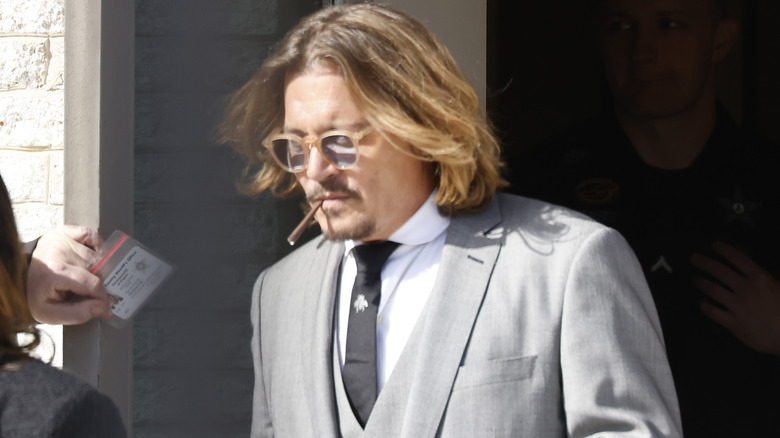 Paul Morigi/Getty Images
Johnny Depp is describing in detail the abuse he allegedly endured at the hands of his ex-wife, Amber Heard. The court heard a recording of an altercation between "The Rum Diary" actors, in which Heard admitted to "hitting" Depp during one of the couple's fights. Depp can be heard accusing his ex-wife of punching him, but Heard exclaims she was "hitting" him, instead.
"I didn't punch you... I was hitting you, it was not punching you. You didn't get punched, you got hit... I did not f****** deck you, I f****** was hitting you," Heard said in the recording, per Yahoo. "But you're fine, I did not hurt you... you're a f****** baby. You are such a baby, grow the f*** up, Johnny."
During the same day of testimony, Depp recalled an incident in which Heard allegedly threw a large vodka bottle at him, injuring his fingers. "She threw the large bottle and it made contact [with the bar] and shattered everywhere. I honestly didn't feel the pain at first," Depp testified, via Newsweek). The "Pirates of the Caribbean" star went on to describe the moment he knew it was time to end his relationship with Heard. "I knew in my mind and my heart, this is not life. This is not life. No one should have to go through it," he said.