Why Gwen Stefani And Blake Shelton Aren't Having A Wedding Anytime Soon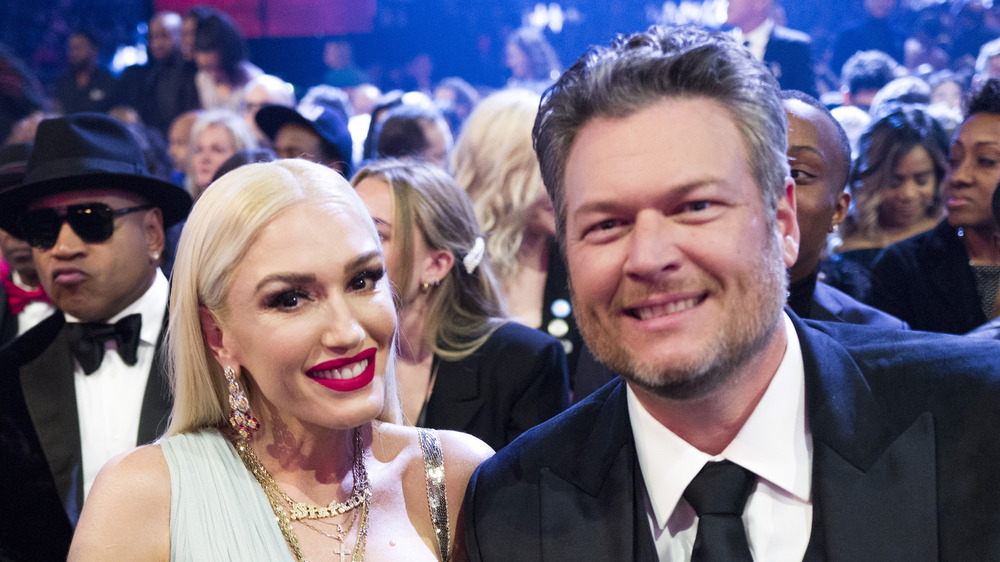 John Shearer/Getty Images
When Gwen Stefani and Blake Shelton both signed on to work as music industry pros on The Voice, they probably never intended to find love on the set of the show. But that's exactly what happened when the two fell for each other and eventually got engaged after five years together. "Blake told [Stefani's sons] that he wanted to propose and asked their permission," a source told People. While also noting that "her family very much approves of him," the insider added that the "proposal was a surprise."
Stefani may not have been prepared for the proposal, but it seems as if she didn't want to take her time when it came to planning the wedding. "This won't be a long engagement," the insider said, explaining that "there is a reason why Blake proposed now." That reason? "They are both ready to get married," the source said. On top of that, "they don't want a huge wedding," and instead only want to make sure that "their family and close friends ... attend and that's it."
However, when it comes to having the kind of wedding that Stefani and Shelton were hoping for, it looks like there's something that's keeping them from tying the knot in the way that they envisioned. Because of that, they may not be getting married as soon as they may have wanted.
Gwen Stefani and Blake Shelton's wedding is up in the air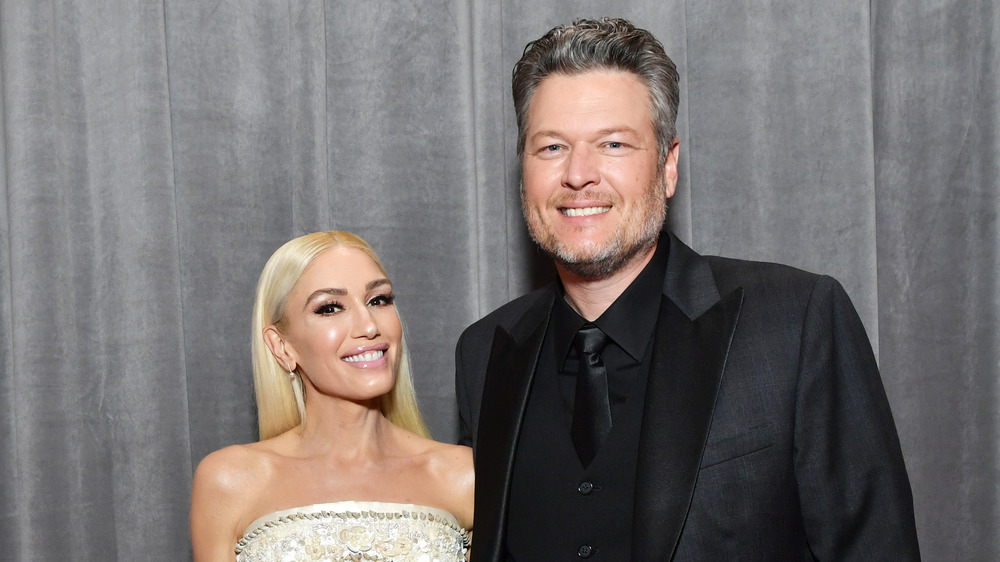 Emma Mcintyre/Getty Images
There's "No Doubt" that Gwen Stefani and Blake Shelton's wedding will be anything but normal. Not only are they both high-profile celebrities, but she also has a strong sense of style that makes its way into anything that she's involved with. However, when it comes to actually saying "I do," there's something getting in the way: the coronavirus.
While opening up about her relationship during an On Air with Ryan Seacrest interview in December 2020, Stefani said that she is "so excited" about her engagement to Shelton. And although she doesn't have a wedding date set, she does know that she wants to wait until we're in what Seacrest described as a "post-pandemic world" for one specific reason.
"I would say I just want my parents there at this point," Stefani explained, referring to her father Dennis and mother Patti, per People. "My parents wouldn't come to Thanksgiving because they're so scared so really would rather it not be a COVID situation. Like, I would rather not have masks and that kind of thing." Stefani added that "even when you cut it down to just family, it's still too many people for COVID."
So what does that mean for Stefani and Shelton's wedding? The future bride explained that they're "going to see what happens in the next few months." Hopefully, their eventual nuptials will be worth the wait.