Why Julie Bowen Almost Turned Down Her Modern Family Role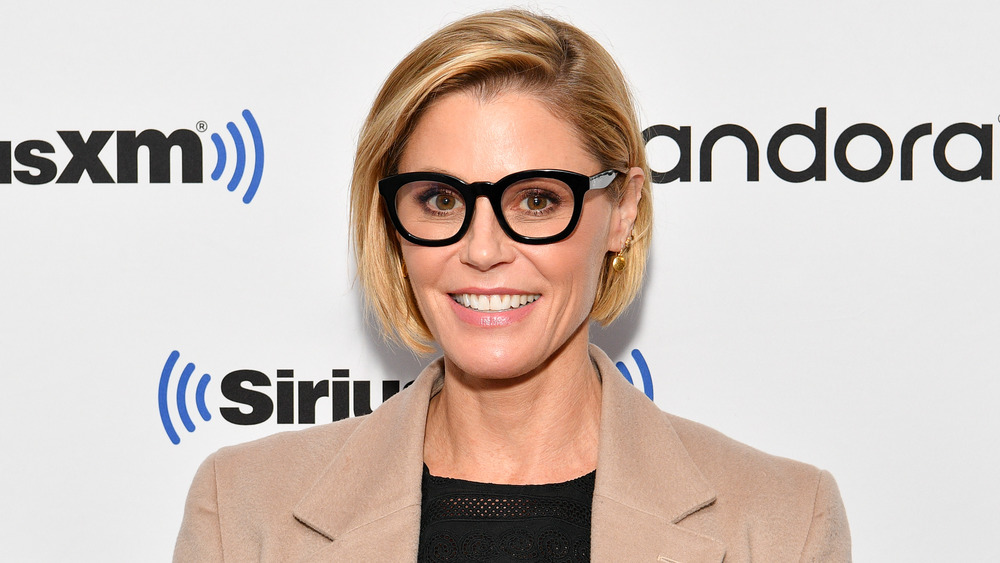 Dia Dipasupil/Getty Images
It's mind-boggling to think how the smallest choices made by Hollywood's stars inevitably end up changing pop culture forever. For example, Gloria Estefan was supposed to be in Mystic Pizza and the world might have never met Julia Roberts in her breakout role. And even though it's all but impossible to imagine Claire Dunphy played by anyone other than Julie Bowen, once upon a time, she wasn't really sure about being on a sitcom like Modern Family. 
Not only did her eventual decision to take the role change the face of primetime television for over a decade, it also changed the actor's life in a big way. She has two Best Supporting Actress Emmy wins under her belt from the show (and four other nominations) because of the series. She's also reportedly worth $18 million, per Celebrity Net Worth, which makes sense given how lucrative the show was for ABC. And to think, she almost didn't have it all. 
Julie Bowen was pregnant when she auditioned for 'Modern Family'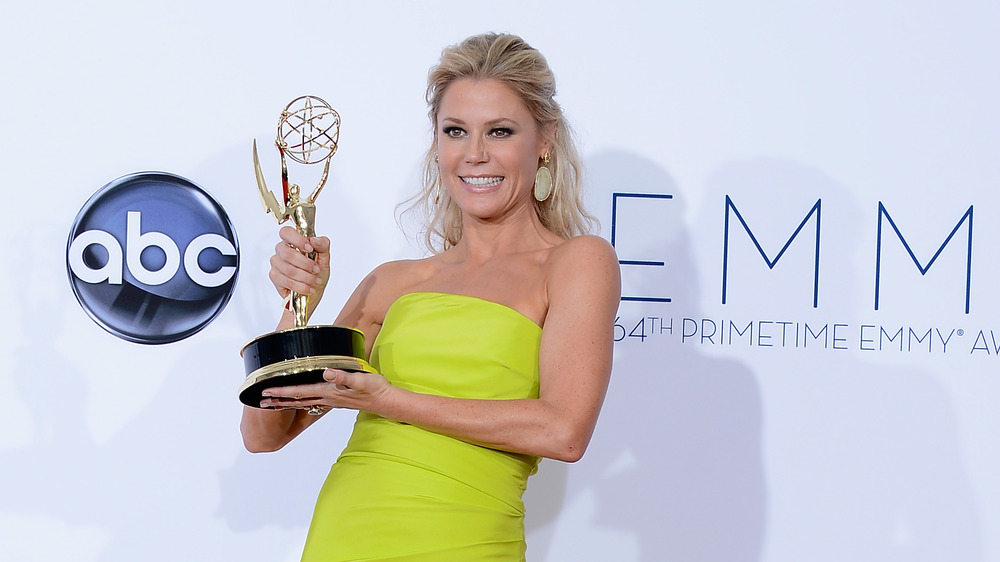 Kevork Djansezian/Getty Images
In 2016, Julie Bowen said during an appearance on The Ellen DeGeneres Show that she didn't think she was ever even going to get the role in Modern Family. During the audition process, Bowen was very, very pregnant with her twins, and it was so taxing that she temporarily took herself out of the running just so she didn't have to deal with the rejection.
"I'd go home and cry and think I'm never going to get this — the greatest job in the world — so I took myself out of first place for it, because there was another job that was auditioning where the lady was pregnant," she told DeGeneres. The actor added that she eventually realized it was a good gig no matter what and did some "scrambling" to get back in the mix. "I don't know what my life would be like right now," she added, which makes sense considering it was on for 11 seasons.
It ended up being so important to her that when she walked onto set to begin filming the final season she couldn't stop sobbing. "It was sort of the beginning of the end," Bowen told Us Weekly in 2019. Although auditioning while pregnant had to be hard, any TV fan should be thrilled that she made it happen.