How Cardi B Really Feels About People Celebrating The Election With Her Song, WAP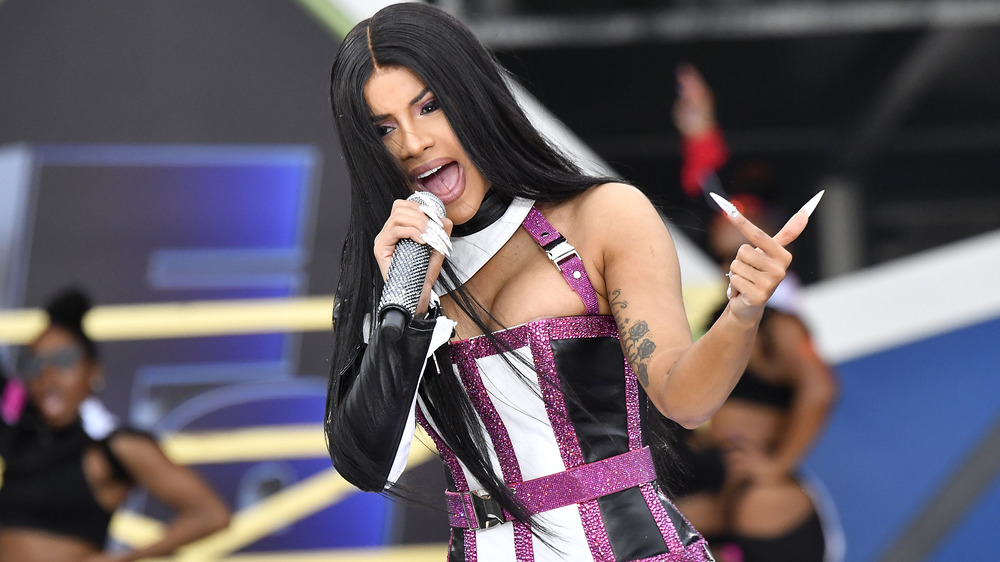 Frazer Harrison/Getty Images
In November 2020, Billboard announced rapper Cardi B as Woman of the Year, an honor set to be presented at Billboard's Women in Music event on Dec. 10, 2020. And in true take-no-prisoners fashion, Cardi B came out swinging at the "haters" who expressed dissatisfaction with the choice. "For you crybabies like, 'But she only got one song!' Yeah, I got that song, b**h," the hitmaker said in a video posted to her Instagram. "You know, the one that sold the most? The one that streamed the most? The one that had Republicans crying on Fox News about it? ...The one that had your grandma popping her p**y on TikTok? Yeah b**h, that one."
Of course, the infamous song in question is "WAP" — Cardi B's cameo-filled ode to female sexuality, which features Megan Thee Stallion. As Cardi B pointed out, "WAP" is already a multi-platinum success, "spending four weeks at No. 1 on the Billboard Hot 1000 and setting a record for the most streams of a song in a single week," per Billboard. Beyond the impressive stats, "WAP" is an anthemic feminist statement that's quickly becoming a pivotal part of daily culture. 
As inappropriate as it may sound to anyone familiar with the explicit lyrics, "WAP" got sung in celebration of President-elect Joe Biden's victory in the general election! So, how does Cardi B feel about people celebrating the election outcome with her song?
Cardi B is proud of WAP's influence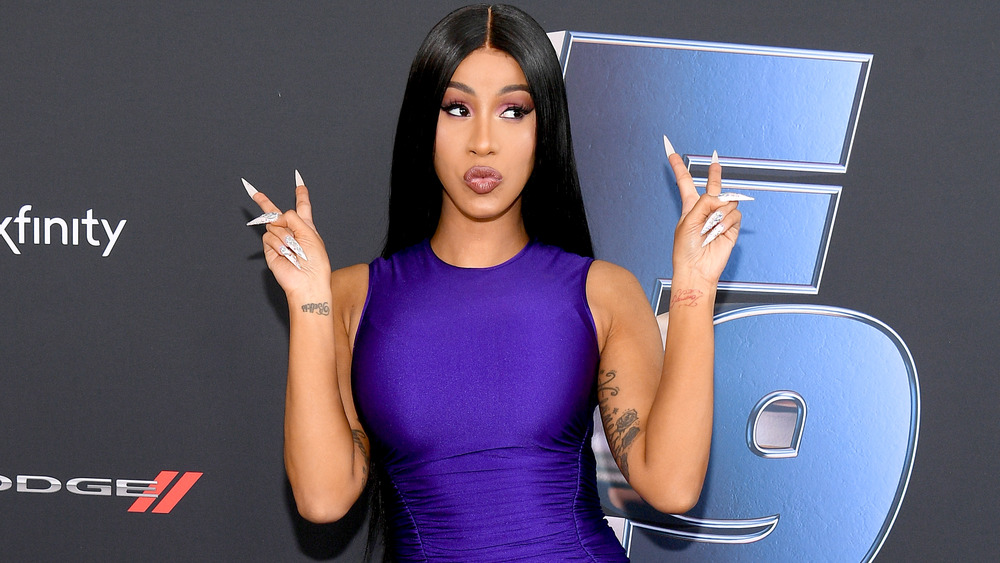 Dia Dipasupil/Getty Images
On Nov. 7, 2020, a massive crowd of Joe Biden supporters (and evidently Cardi B supporters, too) gathered around the White House in support of the Democratic candidate's projected victory, breaking into a chorus of the rapper's mega-hit, "WAP." Cardi B commemorated the scene on her Instagram, tagging Megan Thee Stallion and writing, "B**H WE ON CNN OUTSIDE OF THE WHITE HOUSE LITTY LIKE MY T**IES!!!"
It was also a cathartic moment for Cardi B, whose song has weathered plenty of controversies after conservative analysts deemed it "crass" and "inappropriate." As the rapper explained to Billboard, "So many Republicans – not just any Republicans that got an Instagram following, but a lot of Republicans that got blue checks [on Twitter] and millions of followers, [like Ben] Shapiro, Candace Owens, Tomi Lahren – were talking so much crap about "WAP." So it was just a victory for me seeing people celebrating Biden's win with my and Megan's song."
Perhaps the backlash felt more targeted because Cardi B has been dipping her toes in the political pond lately. The singer has been a passionate supporter of Bernie Sanders since 2019 and even interviewed him to help educate her audience on the importance of voting at both the local and national level. It's therefore arguably unsurprising that "WAP" would find a place in young voters' hearts. As Cardi B herself expressed to Billboard, "power of the p**y, ya heard?!"