This Is Why Fans Believe Tana Mongeau Is Lying About Her Age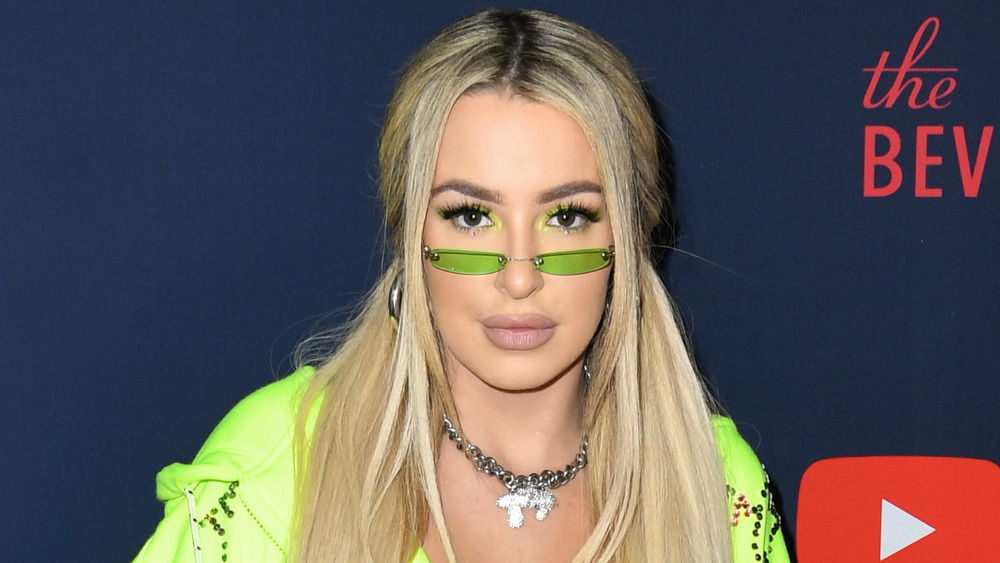 Jon Kopaloff/Getty Images
As of December 2020, YouTuber and influencer Tana Mongeau is 22, right? Not so fast, according to some who believe she's actually a different age than she seems. Let's dive in.
It all started when Vice reporter Casey Johnston questioned the legitimacy of Mongeau's reported age on Dec. 2, 2020. Johnston took to Twitter to reveal that her research into Mongeau's financial situation led to a different discovery altogether.
"hm in the process of trying to find out if tana mongeau got any PPP loans i've learned lexisnexis lists her age as 30, not 22 as the rest of the internet says," Johnston tweeted, showing a document that lists Mongeau's birth year as 1990 instead of 1998. But she followed up with an amended tweet: "in fairness, i've now looked through all the yearbooks from her high school from 2004-2009 and she is not in any of them, so either she is younger than that, she missed picture day (they don't seem to have any "not pictured" students), or she didn't go to that high school." (Johnston also revealed that there are no online yearbooks after 2009, so she couldn't follow through with more research.)
Mongeau, for her part, was quick to laugh at the accusation and offer proof that she is, indeed, 22. Yet this didn't dissuade fans from dissecting her driver's license and concluding that there are still some inconsistencies going on. Check out the full story below.
Tana Mongeau initially seemed to prove her age with one simple photo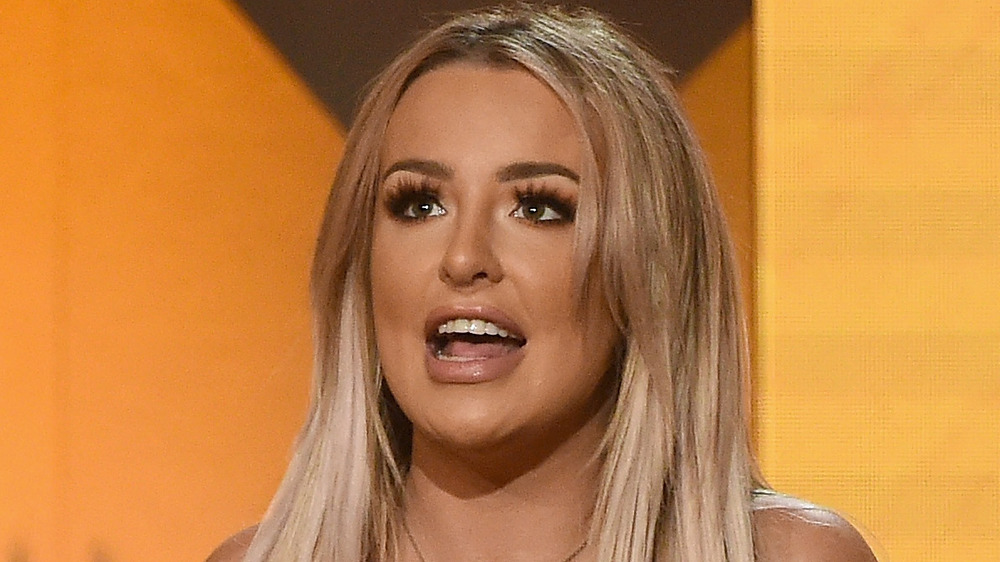 Kevin Winter/Getty Images
When Casey Johnston's tweet was brought to Tana Mongeau's attention, the YouTube star immediately grabbed the most common form of identification: her driver's license.
"imagine me taking my id out of my wallet rn and taking a picture of it and hunter goes 'what are you doing' and i go 'stopping a scandal before it starts,'" Mongeau tweeted on Dec. 3, 2020, including a picture of her license. Indeed, the ID listed her birthday as June 24, 1998.
Mongeau jokingly added that she might even call the hospital where she was born in order to get her birth certificate.
She also enlisted her longtime friend for further proof. "FR I JUST WALKED IN HIS ROOM AND GO "you remember middle school right? we were the same age right?" and he goes "is this about the scandal a reporter just got my number and called me" HAHAHAHAHHAHAHA," Mongeau tweeted.
Still, eagle-eyed fans were at the ready to question Mongeau even more.
Why don't some fans believe Tana Mongeau is telling the truth about her age?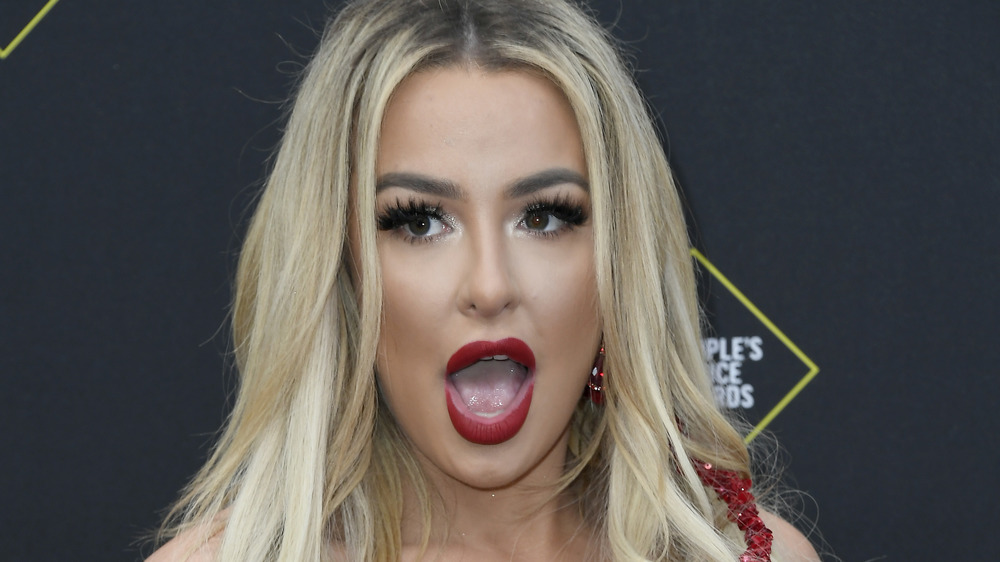 Frazer Harrison/Getty Images
Tana Mongeau may have shown government proof that she is actually 22 — and not 30 — as of December 2020, but that didn't stop Twitter users from questioning every aspect of her driver's license.
Some wondered about her height. "u are not 5'7," accused one follower, to which Mongeau responded: "i am." Another fan didn't think her signature was valid. "The signature???" they asked. "this was before the touring okay," Mongeau replied.
Others felt that her driver's license photo was altered. "Is your ID Picture photoshopped?" demanded a user. "looks sus," said another, including a crying-laughing face. Yet another fan questioned the orientation of her license. "Why is it vertical if you're over 21? I'm not from Nevada so idk if that's a thing there," they asked.
For what it's worth, Casey Johnston seemed satisfied by Mongeau's reply containing her ID. "wow it's here," Johnston tweeted. Mystery solved?