Tom Cruise Is 'Serious' With New Girlfriend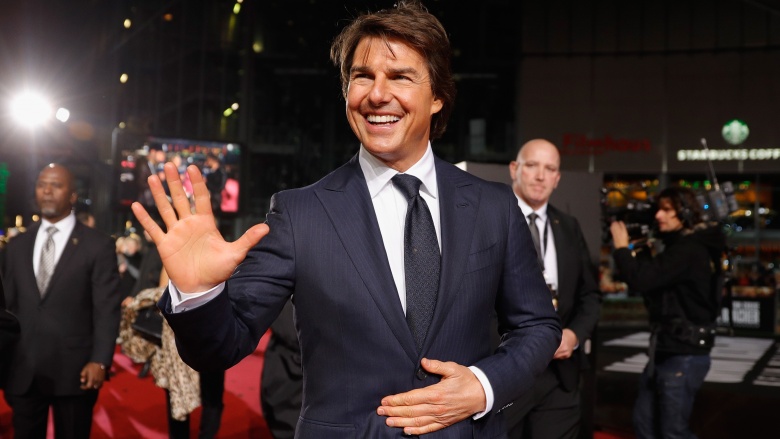 Getty Images
Tom Cruise is finally moving on from Katie Holmes.
Sources tell Us Weekly that Cruise, 54, has been quietly dating a British beauty for months. His new girlfriend's name wasn't disclosed; but she's described as "very normal and pretty," and they reportedly met while he was filming The Mummy in London this year. In fact, he "charmed her" with a date to the idyllic village Bourton-on-the-Water.
An insider says he's been "smitten ever since."
"They go on bike rides through the countryside. Sometimes Tom's sister would join them," an insider said. "He's serious about this relationship and wants to make it work...Tom wants some companionship."
The Daily Mail reports that the nameless lady isn't the only girl in Cruise's life: he's also reunited with daughter, Suri, whom he allegedly hadn't seen in years. Suri reportedly was flown to England to spend five days with her dad over the summer. Cruise reportedly enlisted his sister, Lee Ann Devette, to ensure that the visit was kept secret.
"Everything was treated very discreetly," a source said, adding that Suri is "very important to him [and] a special part of his life."
While Cruise is happy in a new romance, his ex-wife Holmes, 37, may or may not be in a clandestine relationship with Jamie Foxx. As Nicki Swift previously reported, Holmes and Foxx, 48, were said to split recently over his refusal to go public with their romance—but sources told Us Weekly today (Oct. 27, 2016) that the pair is "for sure still together."