The Truth About Sienna Miller And Jude Law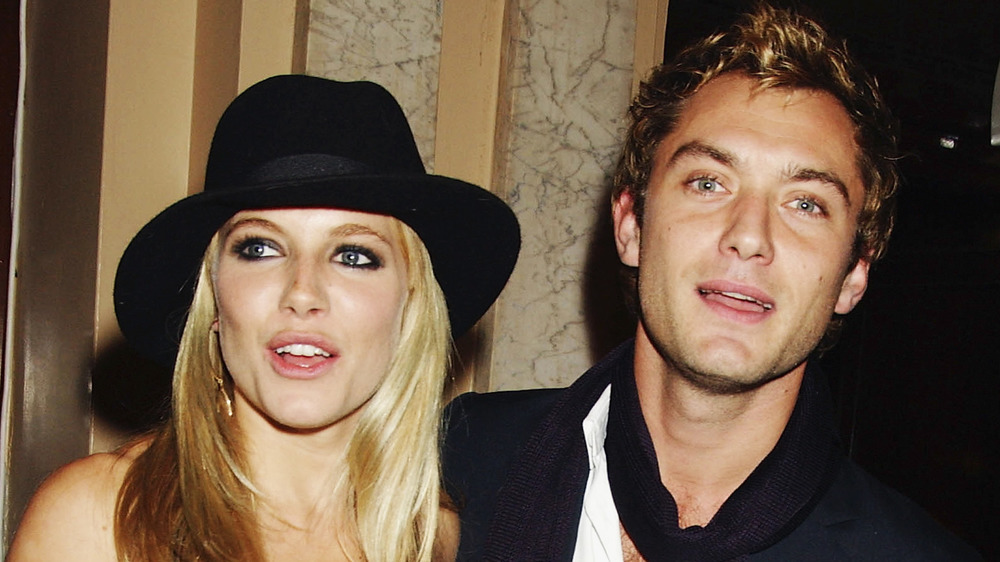 Dave M. Benett/Getty Images
In the 2004 Alfie remake, Sienna Miller plays the chic, spirited Nikki, who gets her heart broken by Jude Law's womanizing Alfie. After the actors met on the movie's set and got swept up in a whirlwind of seemingly blissful real-life romance, however, it became clear that Miller's and Law's lives were imitating their art. 
Miller and Law got together while filming Alfie in 2003, the same year Law had undergone an abrupt and messy divorce from his first wife, Sadie Frost. Law, then 31, proposed to Miller, then 22, with a "big cluster diamond ring" on Christmas Day in 2004, according to People. The engagement screeched to a halt in July 2005, when it was revealed that Law had an affair with his children's nanny. 
"Following the reports in today's papers, I just want to say I am deeply ashamed and upset that I've hurt Sienna and the people most close to us," Law said immediately after the story broke (via Fox News). "I want to publicly apologize to Sienna and our respective families for the pain that I have caused." After months apart, the couple attempted to patch things up before splitting in November 2006. They reunited three years later, in 2009, before parting again in 2011. The aftermath of the initial split extended beyond mere heartbreak for Miller, even involving a court battle.  
Sienna Miller's split from Jude Law led to paparazzi mayhem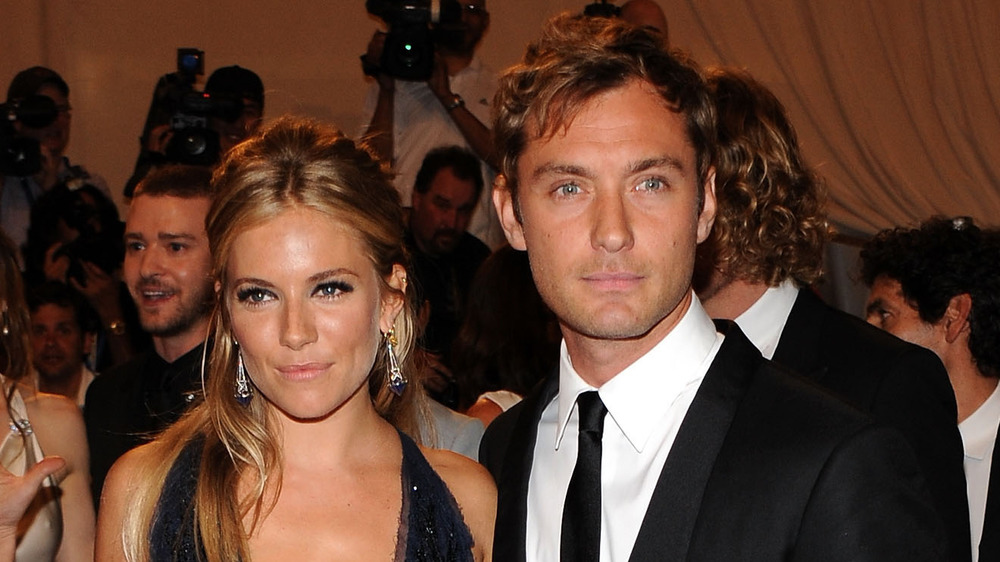 Larry Busacca/Getty Images
In a December 2020 interview with Marlow Stern for The Daily Beast, Sienna Miller called her highly publicized heartbreak by Jude Law "one of the most challenging moments" of her life. "There's a whole six weeks of that experience that I don't remember. I have no recollection of it... I was in so much shock over it all."
Beyond being betrayed by Law, Miller was hounded by members of the paparazzi who were obsessed with exploiting her personal life and perpetuating a narrative of Miller as a "party girl." "There were moments where it came close to making me really feel crazy, and it was incredibly aggressive," Miller told Stern. "The way I managed it was to get really litigious, start suing." She recorded paparazzi by using a camera the size of a cigarette lighter and brought a privacy act to court, which ultimately led to the enactment of laws that protect her privacy from paparazzi in the UK.
"It was a long battle, and I think I was really paranoid," Miller said of the experience. "There was so much noise that it was hard to think straight and focus on my work, which I always took very seriously. It ate everything else. I look back on it and wonder how I did get through it—but I did." Not only did she get through it, but she has changed laws and thus protected others in the process.