Ivanka Trump And Jared Kushner Find Their New Island Home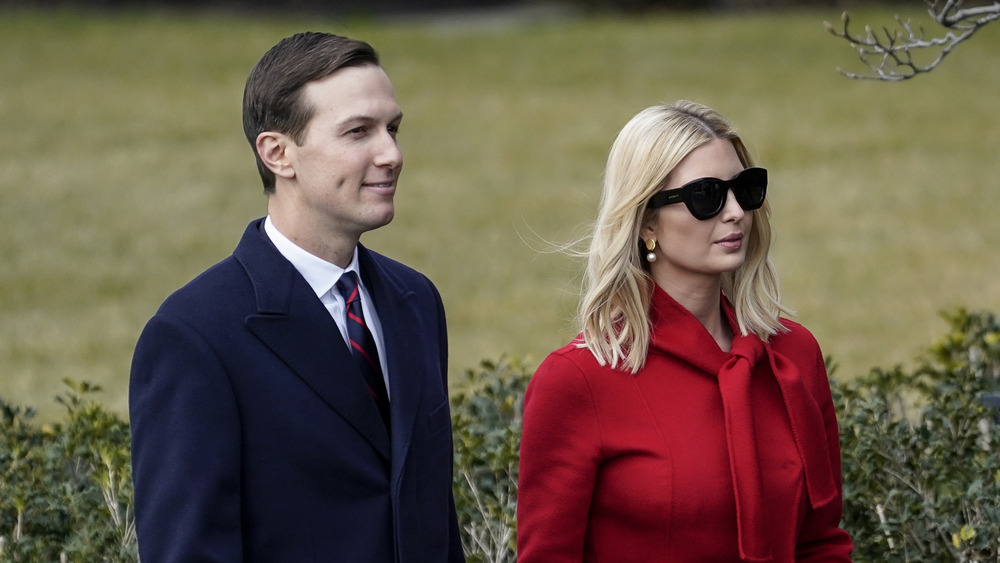 Drew Angerer/Getty Images
Despite the fact that President Donald Trump has yet to officially concede and continues to make unsubstantiated claims of election fraud, it appears that his daughter Ivanka Trump and her husband Jared Kushner are making plans to leave Washington, D.C., where they've lived since 2017.
The couple is currently living in a $15,000-a-month rental house in the coveted Kalorama neighborhood of D.C. with their three children (via Page Six). Their neighbors include former President and first lady Barack and Michelle Obama, who moved there after leaving the White House in January 2017; Amazon CEO Jeff Bezos; Bloomberg Media CEO Justin Smith; Fox News host Chris Wallace; and many others (per Business Insider).
According to OK! Magazine, the couple had been looking at properties in Miami and Palm Beach, and settled on a $30 million plot of land on Miami's high-security Indian Creek Island. According to Zillow, the land was sold on Nov. 19, 2020, nearly two weeks after former VP Joe Biden was declared the winner of the election. Meanwhile, President Trump tweeted that same day, "...And with these numbers, by far the highest for a sitting President, there was no way the Dems could have won, except through what we are learning now – A Rigged Election!" It came with a flag from Twitter that read, "This claim about election fraud is disputed."
It appears President Trump's children are coming to terms with the lost election before he is. Read on for more details about the Kushners' new Florida home.
Ivanka Trump and Jared Kushner bought a plot of land on Miami's 'Billionaire's Bunker'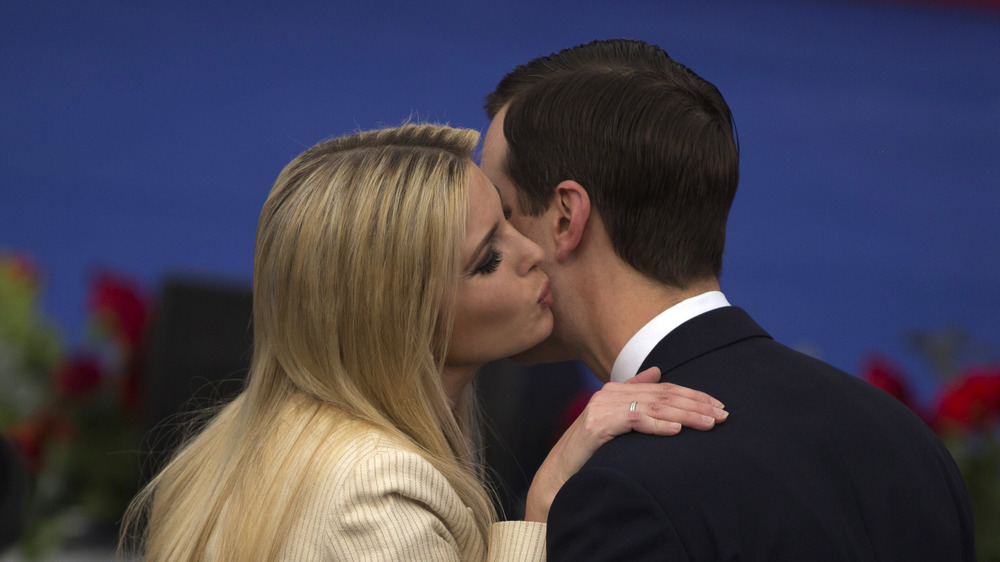 Lior Mizrahi/Getty Images
The 1.836-acre plot of land, owned by Julio Iglesias, comes with 200 feet of private waterfront and with taxes of $472,764 a year, according to OK! Magazine. The property is situated in a gated community with its own 13-person police force for 42 residents (via OK!). The main drag on Indian Creek Island topped Zillow's list of the most expensive streets in America, with an average home value of $21.48 million, according to Business Insider. According to Forbes, "the sole entrance is heavily guarded, and a private police force patrols the island via boat, jeep and Jet Ski 24 hours a day."
The Kushners and their kidswill have plenty of wealthy neighbors, including Kushner's brother Josh, who bought a $22-million home with wife Karlie Kloss, according to Page Six. Other neighbors include billionaire investor Carl Icahn, supermodel Adriana Lima, former Dolphins coach Don Shula, real estate mogul Jeffrey Soffer, and his supermodel wife Elle MacPherson (via Business Insider).
The Kushners will keep their four-bedroom New York City penthouse on Park Avenue. The first daughter attempted to sell her two-bedroom apartment in the same building back in 2017 for $4.1 million or rent for $15,000 a month, which got no takers, even after a price drop to $10,450/month, according to Curbed New York. The couple also plans to expand their Bedminster cottage near the Trump National Golf Club in New Jersey (via OK! Magazine).
President Trump will likely relocate to Mar-a-Lago when he leaves the White House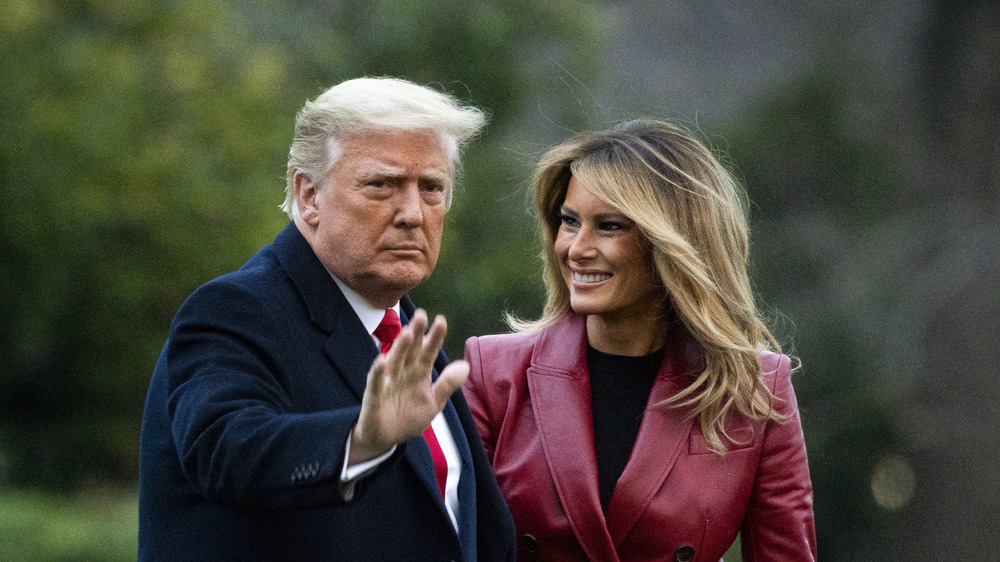 Al Drago/Getty Images
It's no secret that President Donald Trump will have his fair share of properties to choose from when contemplating where he, his wife Melania Trump, and their son Barron Trump will move on inauguration day. According to Yahoo! News, his legal address prior to winning the election was at Trump Tower in New York City. The Trumps lived in a 10,000-plus-square-foot triplex penthouse on Fifth Avenue worth $58 million where Barron had his own floor, according to South China Morning Post.
Trump's permanent address, as of 2019, is his Mar-a-Lago club in Palm Beach, Fla., where he reportedly voted, according to Yahoo! News. He's having work done to his living quarters at the club and Secret Service members are being asked if they'd like to relocate to West Palm Beach (via ABC News). The club is just an hour from Indian Creek Island, and Trump will be required to spend at least six months there in order to claim it as his permanent residence, which is not supposed to serve as a full-time residence for anyone, according to an agreement made with Palm Beach officials (via New York Times). The former reality star is also expected to spend time at his golf club in Bedminster, N.J., according to ABC.
While they may not be in the White House come January 2021, it seems like President Trump and his daughter Ivanka will continue living close by in their Florida estates.