The Career Charli D'Amelio Wanted Before Her TikTok Fame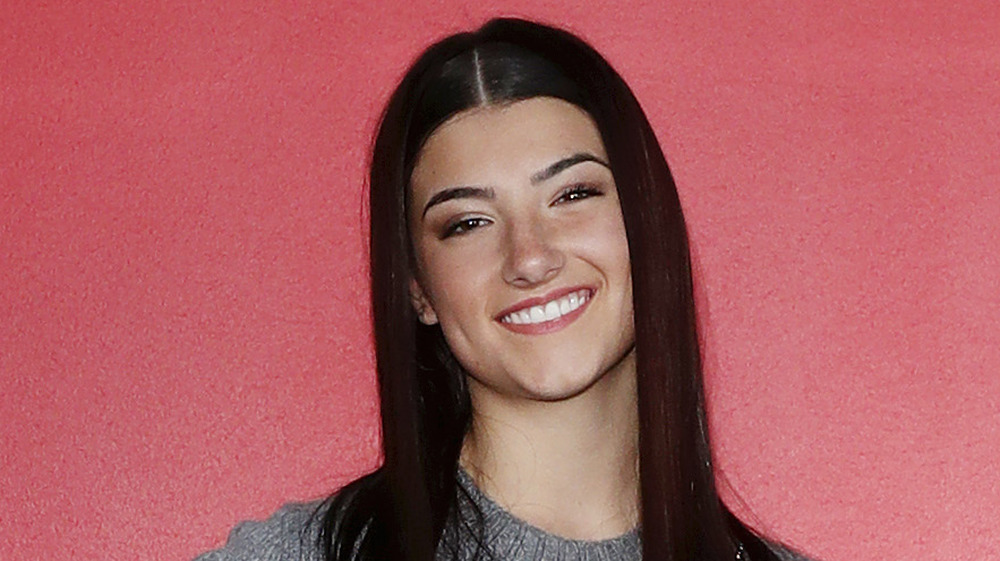 Vittorio Zunino Celotto/Getty Images
Charli D'Amelio went from your average teenage girl to a TikTok sensation seemingly overnight. She created her account on the popular lip-syncing app when she was 15, and it took her about 15 posts to start gaining notoriety and only a few months to reach one million followers, per The Face. Just over a year after achieving that milestone, D'Amelio made history by becoming the first person on the app to reach 100 million followers.
"I don't even know how to react, mostly because this doesn't feel real," D'Amelio said in an Instagram Live after waking up to the news in November 2020. "How do people even react to this? I just genuinely don't know what to do," she continued. Clearly astonished, the TikTok star reflected on how much her life has changed since becoming an internet sensation and influencer. "Life doesn't feel real," she marveled. "It's just so weird to think a little over a year ago, I was in Connecticut doing regular school, doing nothing, and now I'm living in LA." Since fully breaking into the influencer world, D'Amelio has secured deals with brands like Hollister and Morphe, wrote her own book, and has befriended the biggest stars, including Jennifer Lopez.
D'Amelio is still getting used to fame, especially because it's never something she never saw in her future. In fact, she had a whole path planned for herself while she was a high school student back in Connecticut. Let's take a look at the career Charli D'Amelio wanted before her TikTok fame.
Charli D'Amelio wanted to dance through life
Charli D'Amelio found fame on the right app because she always wanted to dance for a living. However, she never saw herself gaining any sort of popularity from it. Before blowing up on TikTok, the young star planned to attend The University of Las Vegas and be on their dance team because the team shares choreographers with Jennifer Lopez, per Entertainment Tonight.
Luckily for D'Amelio, her dreams came true ahead of the 2020 Super Bowl when she danced with the "Jenny from the Block" singer and her choreographers for Lopez's Super Bowl Challenge. "I was just so, so excited. Her dancers, some of them are dancers I've also been following for a very long time, because they are all crazy talented. It was like, one big dance dream all coming true at once," she told ET in February 2020 about the experience. 
The TikTok star credits dance to shaping her into the person she is today. "I feel like people don't understand the importance of movement and how dance can really change someone's life," she explained. "If I was never put into dance, I would not have any confidence. I would not like myself and be able to go out and have people take pictures of me and post videos for millions of people to see it." It looks like D'Amelio has surpassed her dreams and is beyond thankful for it. Congrats, Charli!