Charli D'Amelio Is Good Friends With This Stranger Things Star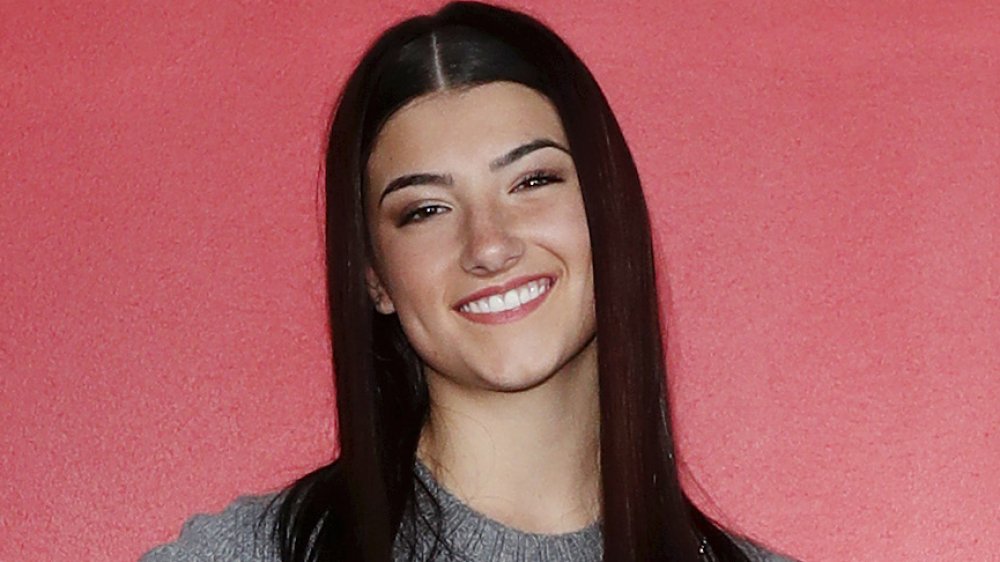 Vittorio Zunino Celotto/Getty Images
While "Stranger Things" have surely happened, Charli D'Amelio has struck up a surprising friendship with one actor that will brighten your day. The TikTok superstar has reached an unparalleled led of fame on the app that's cherished by pretty much anyone who dares call themselves Gen Z. D'Amelio's dance videos have made her TikTok's most-followed user. As of this writing, she has more than 90 million followers.
Yup, since joining TikTok D'Amelio has gone from your average teenager to a huge star, appearing in a music video alongside Bebe Rexha, earning an endorsement deal with Dunkin' Donuts and dancing it up with Jennifer Lopez ahead of the 2020 Super Bowl. If she isn't the video-sharing app's first household name, who is? (Aside from maybe the Fleetwood Mac cranberry juice guy). 
Amid her rise to fame, it's no surprise that D'Amelio has made a few A-list friends along the way. "He taught me how to act. I taught him about a dance. It was so much fun," the star told Variety in August 2020, referring to one specific high-profile buddy. "He's so sweet. He's a very, very, kindhearted person." Aw! But wait. Who is D'Amelio referring to? We'll give you a hint: he's a Stranger Things cast member and his last name rhymes with "tap."
Charli D'Amelio and Noah Schnapp's friendship got started on Snapchat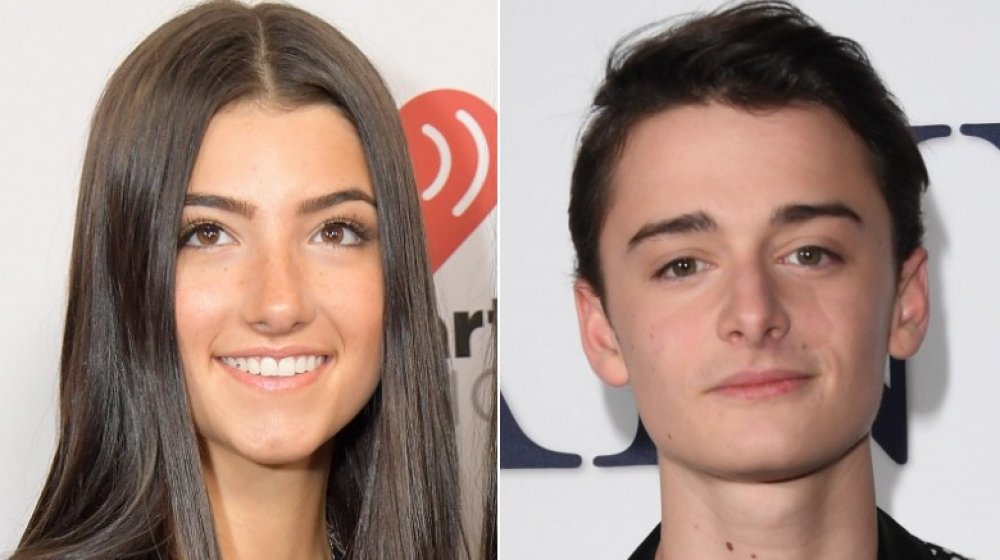 Michael Loccisano, Stuart C. Wilson/Getty Images
So what Stranger Things cast member is Charli D'Amelio friends with? That would be Noah Schnapp, who plays Will Byers on the hit Netflix series. "Noah and I had just been friends on Snapchat, and ... we both are around the same age in this world of being in some sort of spotlight," D'Amelio told Variety. "I think his team reached out to mine and were like, 'Hey, we should collab." She added, "He actually came to my home dance studio because we live near each other, and we just shot two YouTube videos."
Apparently, Schnapp gave the TikTok star some dramatic acting lessons on YouTube back in March 2020, and, in return, D'Amelio gave Schnapp some TikTok-style dance lessons. "... [H]e was like, 'I hang out with Charli one day and I'm a dancer,'" she told Entertainment Tonight. Guess he learned quickly! While it doesn't seem like the pair are, say, dating (D'Amelio has an on-again, off-again relationship with TikTok star Lil Huddy, per Seventeen) it's sweet that these two unexpected stars hit it off! 
All that being said, D'Amelio was apparently more nerve-stricken when collaborating with other names, like YouTube star James Charles. "I was so nervous to even answer [when he reached out] because I had been watching him for such a long time. I was like, 'Hey mom, James Charles asked me to collab,'" she told Variety, adding, "... [a]nd of course, J.Lo." Clearly, Schnapp is in good company!