Everything We Know About The iCarly Reboot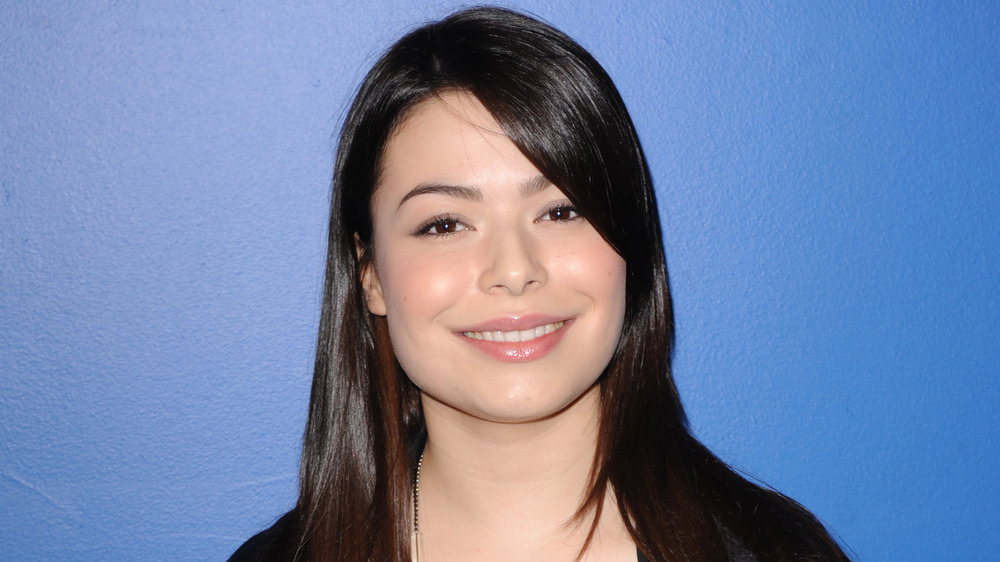 Larry Marano/Getty Images
Wake up the members of iCarly nation, because Carly Shay is back! TVLine reported on Dec. 9, 2020 that the hit Nickelodeon comedy is set to return to screens through Paramount +, currently known as the streaming service CBS All Access.
iCarly premiered on Nickelodeon in 2007 and was an immediate hit. It centered around Carly (played by actress Miranda Cosgrove), and her friends Sam Puckett (Jennette McCurdy) and Freddie Benson (Nathan Kress), as they navigated high school and their newfound internet fame from their web show iCarly. The series ran for seven seasons and featured A-list guests like The Tonight Show host Jimmy Fallon, then-first lady Michelle Obama, Grammy award-winning singer Ariana Grande, and One Direction during their days of being a worldwide phenomenon. iCarly ended as Cosgrove headed to college in real life, and as her character went to live with her father in Italy, per J-14. 
One of the reboot's producers, Jay Kogen, confirmed the news on Twitter, writing, "People were asking what I was doing. Now I can tell you. We get to make iCarly for ADULTS!" With the exciting news verified, let's dive into everything we know about the iCarly reboot.
The iCarly reboot will bring back familiar faces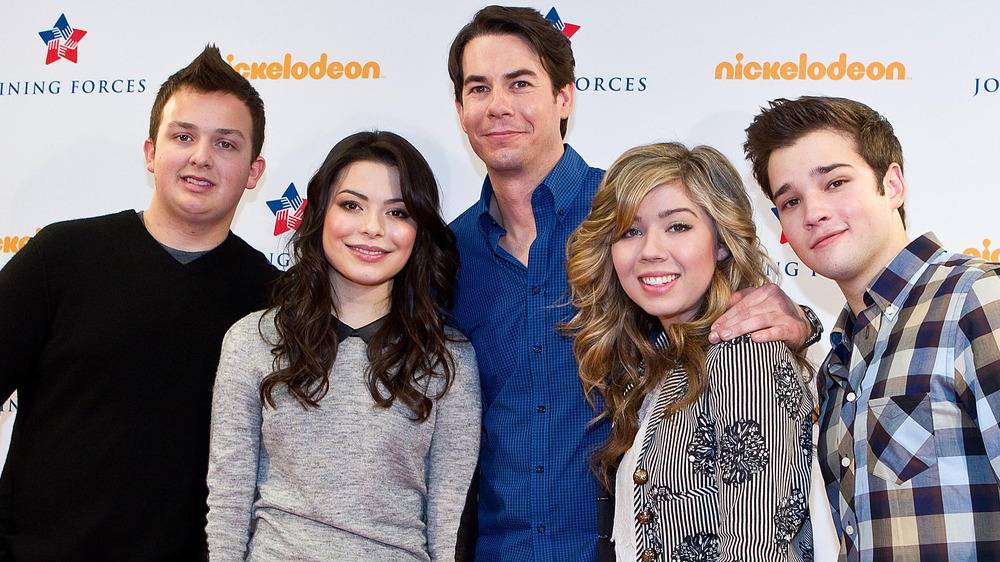 Paul Morigi/Getty Images
iCarly fans will see some familiar faces return to the beloved show, including Miranda Cosgrove, Nathan Kress, and Jerry Trainor, who played Carly's quirky and adventurous brother (who is also known for playing Crazy Steve on the hit series Drake & Josh), as reported by TVLine. There is no word yet if Jennette McCurdy will return as Sam Puckett, nor if Noah Munck will reprise his role as Gibby, who is Carly, Sam, and Freddie's dorky, but lovable classmate and friend.
As the reboot news circulated, McCurdy posted on her Instagram Story to promote her podcast Empty Inside (per E! News) and Cosgrove shared behind the scenes photos of her latest movie, North Hollywood. Kress remained silent on his social media accounts, while Trainor retweeted Jay Kogen's confirmation tweet.
Cosgrove has been open about wanting an iCarly reboot in the past, and even had an idea for the storyline for a revival. "I'd love to know what happened with Carly's mom," she told Teen Vogue in 2016. "No one ever told me and I'm still wondering about that." There is no set debut date for the series, but fans can prepare to see Carly and her crew navigating life as adults, according to Kogen. Maybe they will produce a web show about adulting or create the newest viral app, like TikTok. Only time will tell!