The Untold Truth Of Kate Siegel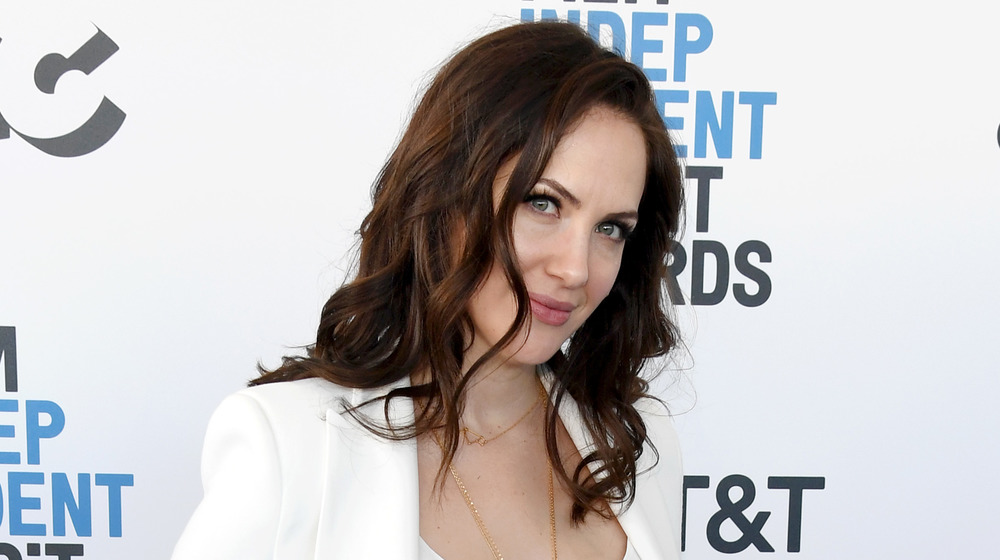 Kevin Mazur/Getty Images
Actor and screenwriter Kate Siegel has had an incredible career in the entertainment industry, specifically in the spooky arena. Although her name might not ring any bells, her face and enchanting blue eyes might. She is arguably best known for her work with her husband, Mike Flanagan, who is a pretty successful filmmaker. Together, the movie-making couple has filmed Oculus, Hush, Ouija: Origin of Evil, and Gerald's Game. Not to mention the extremely successful Netflix series, The Haunting of Hill House and The Haunting of Bly Manor.
The couple has done a fantastic job of balancing business with pleasure. In a November 2020 interview with Elle, the star revealed she found out she was pregnant with the couple's first child during the filming of The Haunting Season 1. Since she had a new baby when they started production for Season 2, she wasn't sure whether she would be participating this time around. "But then it really paid off beautifully," she told the outlet, revealing that she fell in love with the script and the idea of shooting one episode in black and white. "It was a real gift — a push present, if you will!" she joked. 
Want to know more about the talented actor? Keep on scrolling for additional details.
Why does Kate Siegel feel a connection to horror?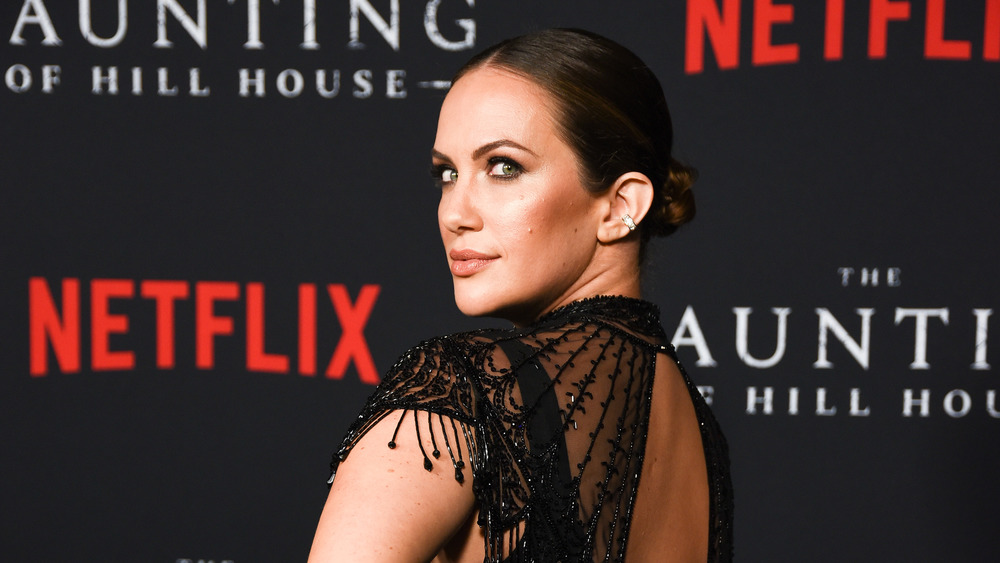 Presley Ann/Getty Images
Just looking at her resume, it's clear that Kate Siegel enjoys playing the roles of spooky and mysterious characters. Although some actors (and even viewers) may stray away from the things that make us jump, Siegel thinks horror can be good for the soul. "Horror helps people process trauma. It's a safe place to be afraid because you know it ends," she told Entertainment Weekly while promoting The Haunting of Bly Manor in October 2020. "This is a particularly excellent show for that. It shows that this type of fading away can be fought through human connection, and love, and it's important." Referencing the coronavirus pandemic, she added, "It will allow people to vent a little bit, and maybe let go of some of this grief and trauma we have from being stuck in our homes."
Since Siegel's character in the Netflix series, Viola, is trapped in her house by a curse, so her story may resonate with people around the world who have been in quarantine amid the pandemic. "If I say to you 'she sleeps, she wakes, she walks,' you can know what that feels like to be trapped in your house," she told the outlet. "We're not trapped in our houses by a decades-old curse, we're all there because we choose to be like Viola."
It probably doesn't hurt either that Siegel's husband, Mike Flanagan, loves the genre as much as she does. "You are my favorite person on the whole planet," the star gushed via Instagram on the couple's anniversary in 2020.