Kate Siegel: How Much Is The Haunting Of Bly Manor Star Worth?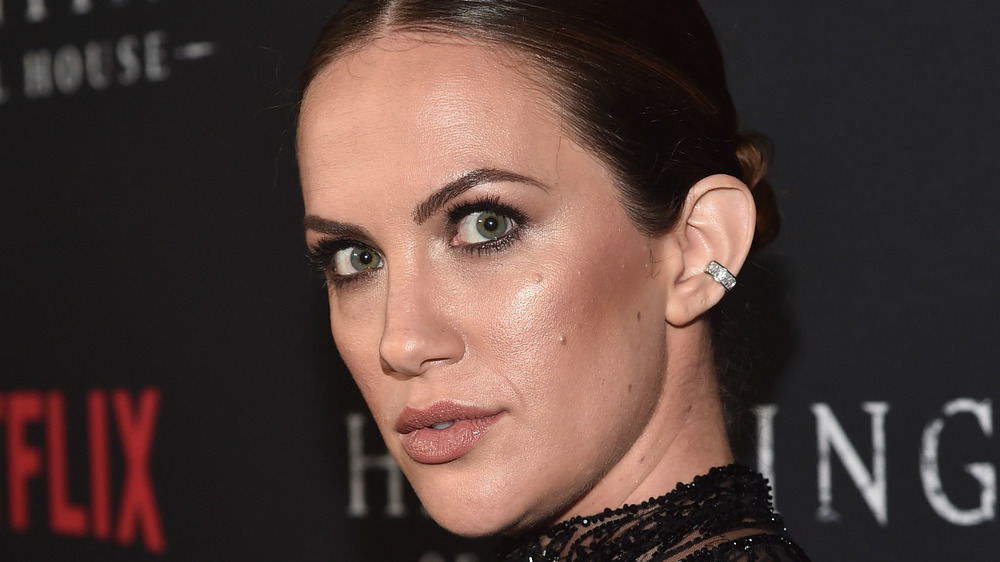 Alberto E. Rodriguez/Getty Images
Netflix's The Haunting of Bly Manor is such a success, it's scary! According to Forbes, in October 2020, the horror anthology series "haunted" the platform's No. 1 spot on its Top 10 list for a full week. According to Entertainment Weekly, it's loosely based on the gothic novella The Turn of the Screw, much like its 2018 predecessor The Haunting of Hill House was loosely based on a Shirley Jackson novel. But the series has stayed relevant well past spooky season.
Many fans are still buzzing about the series' standouts, like Oliver Jackson-Cohen, Carla Gugino, and certainly, Kate Siegel. She's the showstopper from Episode 8, Bly Manor's black-and white bottle episode, per EW. As wealthy sister Viola/The Lady in The Lake, her character becomes one of Bly Manor's tragic ghosts. Siegel argues part of the reason her character may resonate with fans is that she essentially lives the same day on repeat, haunting her own home. Sound familiar?
"That feeling of the repetitive nature of time just eating away at you, it was terrifying to me before we shot it. And I think it's doubly terrifying now," she told Elle in November 2020. She drew a comparison to another past-obsessing character. "That's what [Donald] Trump is doing," she added. "He's in there in the White House... trying to create a reality that doesn't exist." Her words, not ours! 
Well, if you're craving more Kate Siegel, scroll down to find out her net worth and who she's married to!
Kate Siegel is one half of a successful horror power couple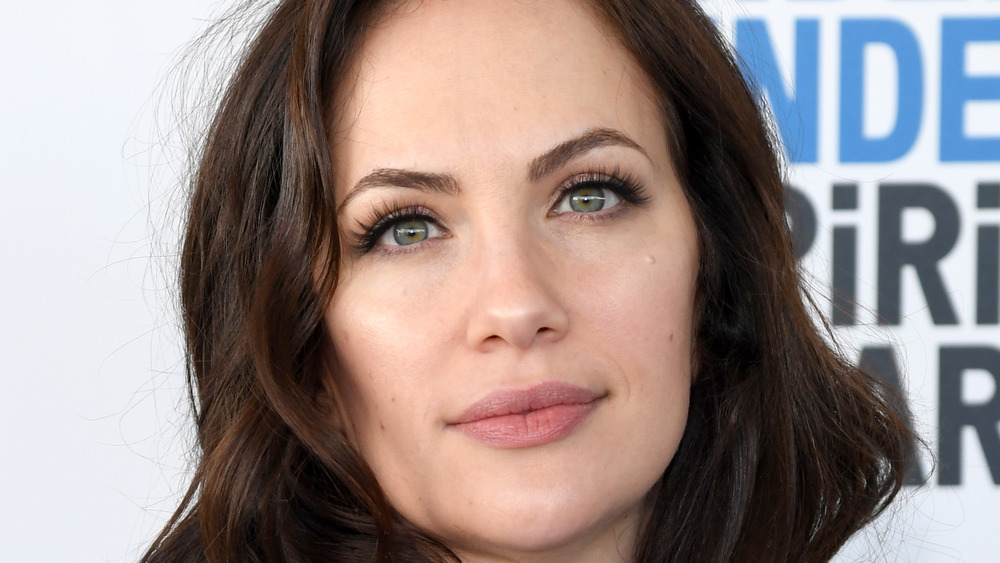 Kevin Mazur/Getty Images
If Kate Siegel seems eerily familiar to you outside of The Haunting of Bly Manor, you're probably right. Aside from that 2020 horror series and 2018's The Haunting of Hill House, Kate Siegel starred in (and co-wrote, according to IMDb) the 2016 Netflix horror flick Hush. She played the film's deaf and mute main character, a writer who faces a character-defining burglary and doesn't stand down. But if you're sensing another trend — that the actress is a little horror-centric — there's a reason for that, too!
Siegel is married to and frequently collaborates with director Mike Flanagan. Aside from directing both Haunting shows, Flanagan directed 2016's Hush and co-wrote the movie with his wife. The pair, per IMDb, conceived the storyline while on a dinner date in 2014. They're a horror power couple.
As for Bly Manor, Siegel told Entertainment Weekly she almost wasn't cast at all. "'I'm not the young naive governess, I'm not the other governess... there just isn't a part here,'" she recalled telling her husband. "I apologize in advance to Mike but I was like, 'why can't you just write me something where I get to wear a bunch of beautiful clothes and lounge around?'" And thus, her amazing Viola character was born.
So, how much is Siegel's net worth? That would be a svelte $3 million, per Celebrity Net Worth, though that figure is definitely growing as she gains fans and star power.