The Real Reason Ashley Tisdale Was Nervous To Share Her Pregnancy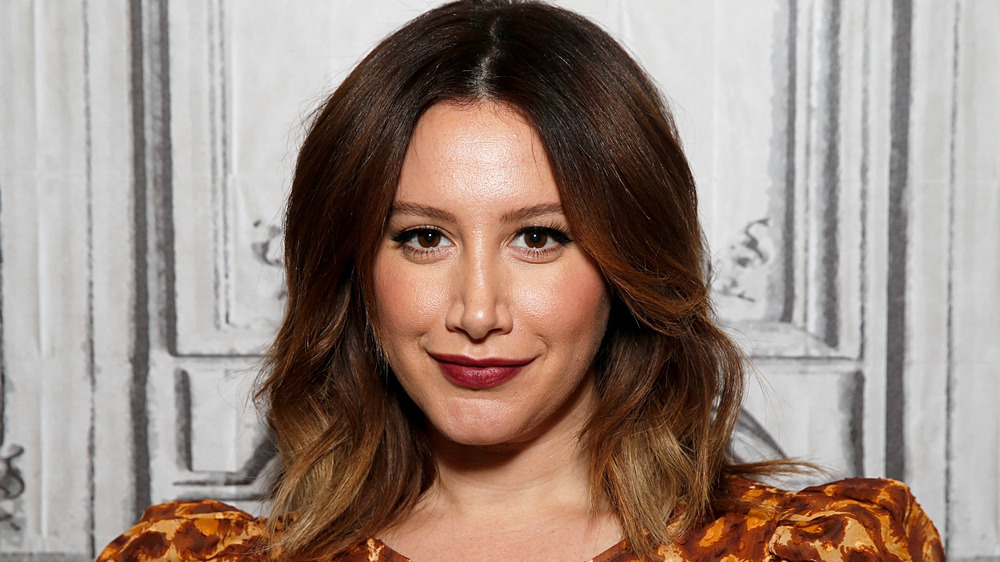 Dominik Bindl/Getty Images
In September 2020, Ashley Tisdale and her husband of over five years, Christopher French, announced they were expecting their first child together, posting two caption-less photos via Instagram of the actor cradling her growing belly. A few weeks later, the High School Musical star opened up about her pregnancy in a candid blog post, explaining why she decided to wait a while before starting a family. "I wasn't ready for that step yet and I wanted to be selfish and have Chris all to myself for a while. Honestly, I wouldn't have had it any other way," she explained. "I'm not naive about how a baby changes everything as I have a niece and plenty of friends with kids. I'm glad I worked on myself before we decided to make this decision."
"After six years of marriage, we built a strong foundation, and the timing just felt right. I gave it to God and the universe and honestly didn't feel stressed about it and then it happened very quickly," she continued, adding that she's "excited" about becoming a mom. 
Despite being ready for this next chapter in her life and "fully embracing and celebrating this monumental moment," the pregnant star was also "nervous" to announce her pregnancy to the world. Keep on scrolling to find out why it was such a "nerve-wracking" experience for her.
Ashley Tisdale wanted to have something for herself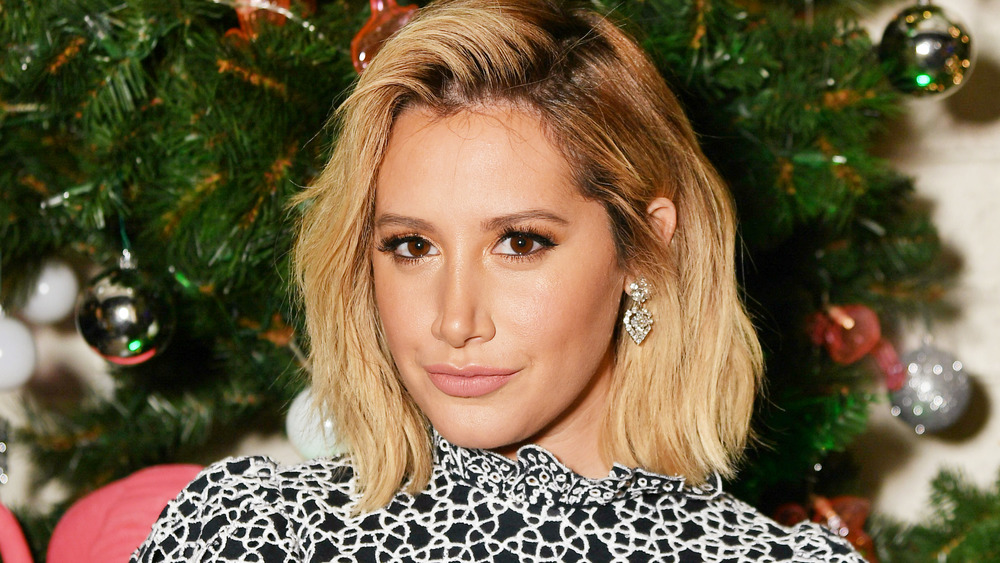 Mike Coppola/Getty Images
Ashley Tisdale admitted that she was quite nervous to announce her pregnancy, telling E! News, "It's always nerve-wracking to share such a vulnerable thing. She explained, I share a lot of me and my personal journey... and I try to balance stuff where I can keep some stuff really secret and close." However, after finally letting the cat baby out of the bag, she was overjoyed by all the positive responses. "I was like, 'Oh my god, this is so crazy this is so sweet,'" the Disney Channel alum recalled. "I just felt so much love that day and it's been pretty amazing."
The star said she's excited to raise a daughter because she feels like she has a lot to offer. (One month after Tisdale's announcement, she and husband Christopher French confirmed they were having a baby girl.) "I am independent and I feel I've gone through things that I can share with her," she shared. "And making her a strong, independent woman, that's something I look forward to." 
It's unclear when Tisdale's new bundle of joy is expected to arrive, but she's so ready to be a mom. "I am someone who has a niece who is 10, and so... I'm not going into it being like this is the easiest thing in the world," she said, adding, "I know it's gonna be hard and I know it's gonna change our life."