Kate Middleton's Secret Pandemic Actions Revealed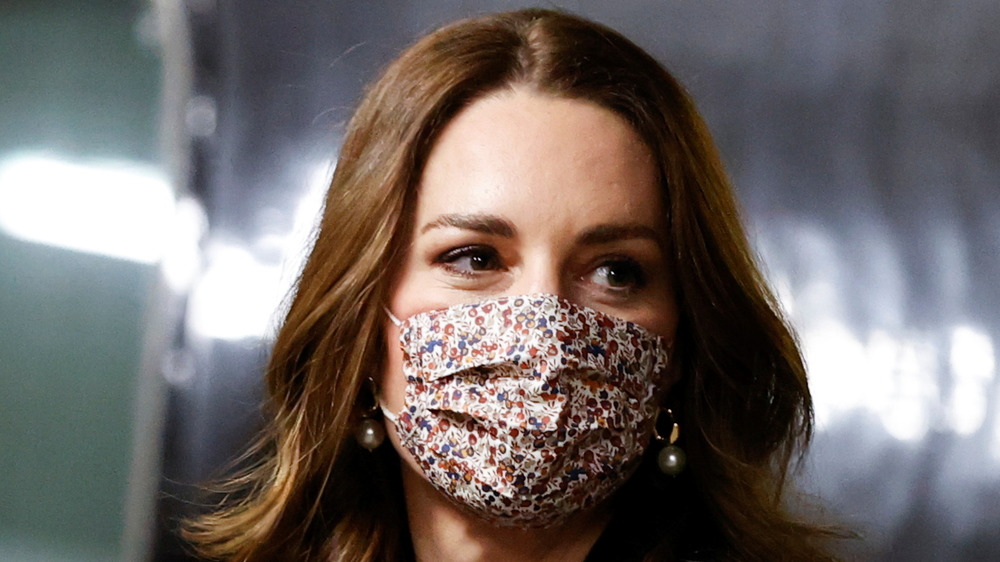 Wpa Pool/Getty Images
The coronavirus pandemic hasn't been easy for anyone, not even the royal family. Queen Elizabeth II, Prince William, Kate Middleton, and the rest of the monarchy have been spending their days primarily inside the house, per the Independent. Travel plans have been canceled, engagements have been postponed or gone remote, and keeping in touch or celebrating special occasions, like the queen's birthday, require a little tech savvy. Meanwhile, the rest of the United Kingdom, and the world at large, has been confined to much smaller quarters with far fewer resources.
To help out, members of the royal family have stepped up to the plate in unexpected ways throughout the pandemic. According to Harper's Bazaar, the Duchess of Cambridge, who is often hailed for her kindness and compassion, has been lending a hand in a number of ways. She and husband Prince William made visits to businesses in east London and Norfolk, and she's also spent some time with Cub and Beaver Scouts. According to USA Today, the duchess has met with parents, caregivers, and many others to try to boost morale, but one secret connection, in particular, has garnered a lot of attention since it was brought to light. 
Kate Middleton initiated phone calls to lonely senior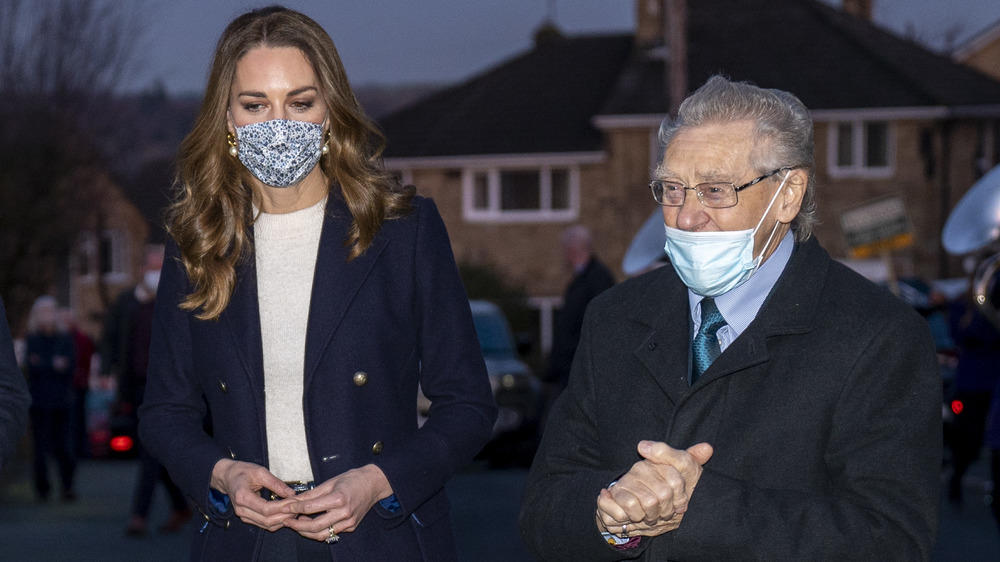 Wpa Pool/Getty Images
Kate Middleton has been doing a lot of good work behind the scenes during the coronavirus pandemic. According to The Sun, she's been secretly volunteering during U.K. lockdowns, and her good works include some very special phone calls to a grateful octogenarian named Len Gardner (pictured).
Gardner and the duchess were randomly connected in May 2020, via the Royal Voluntary Service — an organization The Sun partnered with as part of a campaign called Christmas Together, which aims to tackle the issue of loneliness. The pair reportedly spoke about his affinity for Italian cuisine and about parenting her children: Princess Charlotte, Prince Louis, and Prince George. "Never in my wildest imagination did I think I would be talking on the phone to the future Queen of England," Gardner told The Sun. "I will treasure our conversations for the rest of my life. Those calls helped me because they gave me something to look forward to."
Gardner has been battling bladder cancer, the newspaper reported. He also cares for his wife, Shirley, a fellow octogenarian who suffers from Alzheimer's. Speaking to the duchess was a bright spot. "I was flabbergasted when I found out who would be calling. The first question I asked was, 'How do I address you?' She said, 'Call me Catherine,'" he recalled. "After the first two sentences I didn't feel like I was talking to someone so important."
Kate and Len got to meet in December 2020 at an event honoring caregivers (pictured).