The Real Reason Why Cardi B Is Being Sued For Her Mixtape Artwork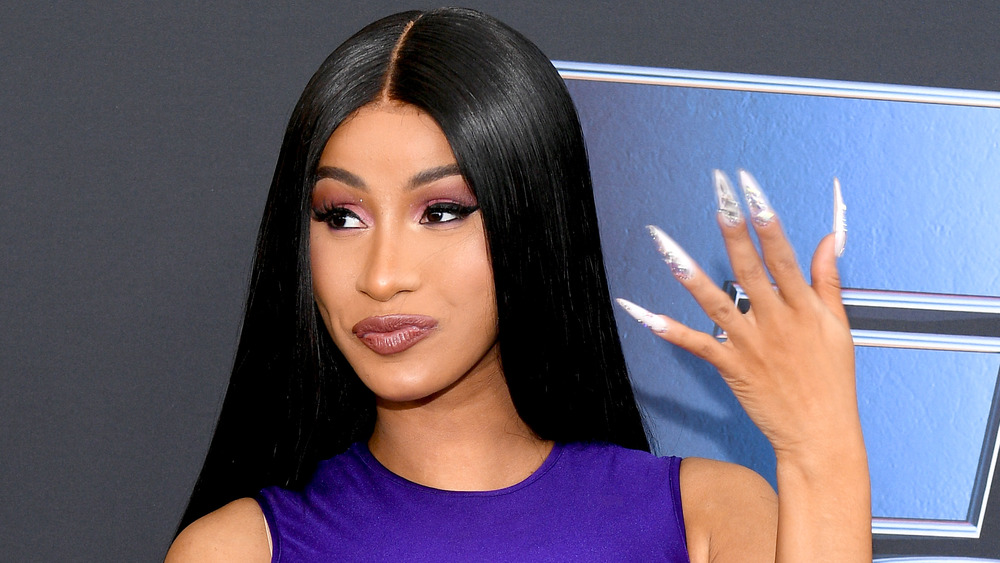 Dia Dipasupil/Getty Images
We may receive a commission on purchases made from links.
Cardi B is no stranger to controversy nor the courtroom. In the latest installment of her legal battles, as of this post, the "WAP" rapper is headed to trial over tattoo-related matters. Per The Hollywood Reporter, Cardi will face a jury for the use of a man's distinctive back tattoo on the rather provocative cover of her 2016 debut mixtape, Gangsta B***h Music Vol. 1. The tattoo bearer, Kevin Brophy Jr. filed the $5 million lawsuit in 2017, claiming the Bronx native inappropriately used his likeness in a "misleading, offensive, humiliating and provocatively sexual way" by photoshopping his tattoo onto her cover art in order to kickstart her rap career, according to court documents. Brophy Jr. also made a false light (similar to defamation) claim based on the male model in the cover art being depicted performing oral sex on the rapper.
Despite the rapper arguing in a summary judgment motion that the image is a transformative fair use of Brophy Jr.'s likeness, U.S. District Court Judge Cormac Carney rejected her defense and sent the case to trial. "To constitute a transformative fair use, the revised image must have significant transformative or creative elements to make it something more than mere likeness or imitation," wrote Carney (via The Fader). Depending on the case's outcome, Cardi B's tattoo lawsuit could mean serious bank for tattoo artists everywhere. Keep reading to find out more about the big impact this case could have. 
Cardi B's mixtape artwork lawsuit could mean a lot for tattoo artists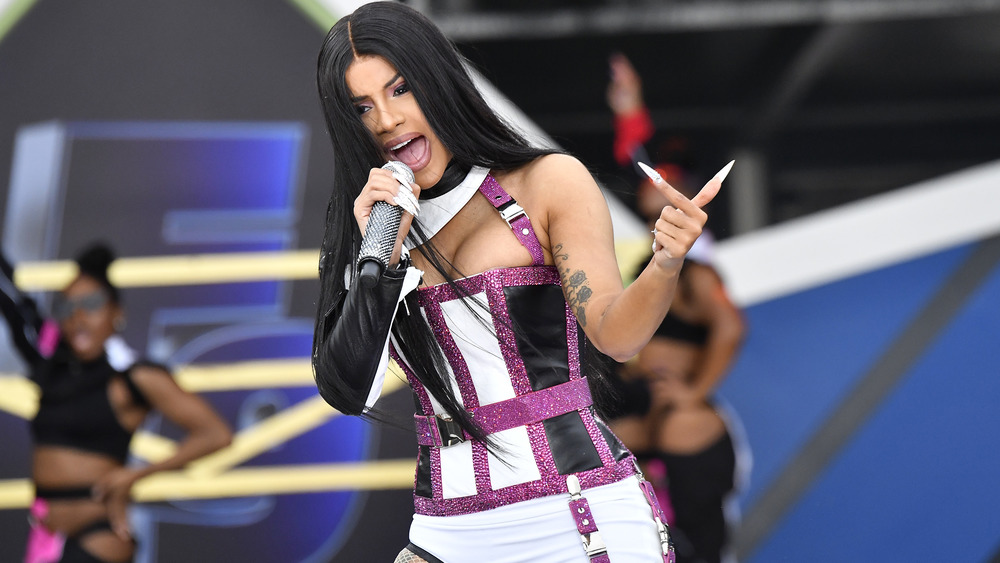 Frazer Harrison/Getty Images
As expected, Cardi B is not happy about her lawsuit. Noting that the Gangsta B***h Music Vol. 1 tape made less than $1 million, the "Bodak Yellow" rapper stated in her deposition (per Inked Magazine), "I'm really upset because I really have to be with my kid. All because of some bulls**t trying to get money and then $5,000,000. Are you f***ing kidding me? That mixtape didn't even make, not even a million dollars." Cardi added, "I got real lawsuits with real sh**, and I got to deal with this bulls**t. This is four hours long taking away from my time, my job, my motherhood."
Fortunately for tattoo artists, however, the case could set a precedent approach for content creators when depicting tattoos in the media. While tattoos have caused infringement lawsuits in the past in films and e-sports — Mike Tyson's tattoo artist, S. Victor Whitmill, who filed a case against Warner Bros. for using his design on Ed Helms' character in The Hangover, for example — Cardi B's prospective trial is the first of its kind in the music industry, per High Snobiety. The trial is scheduled for 2021, and you can expect to see Cardi B's name in the press long after that.