You Probably Didn't Know That Kaley Cuoco Went To This Star's Prom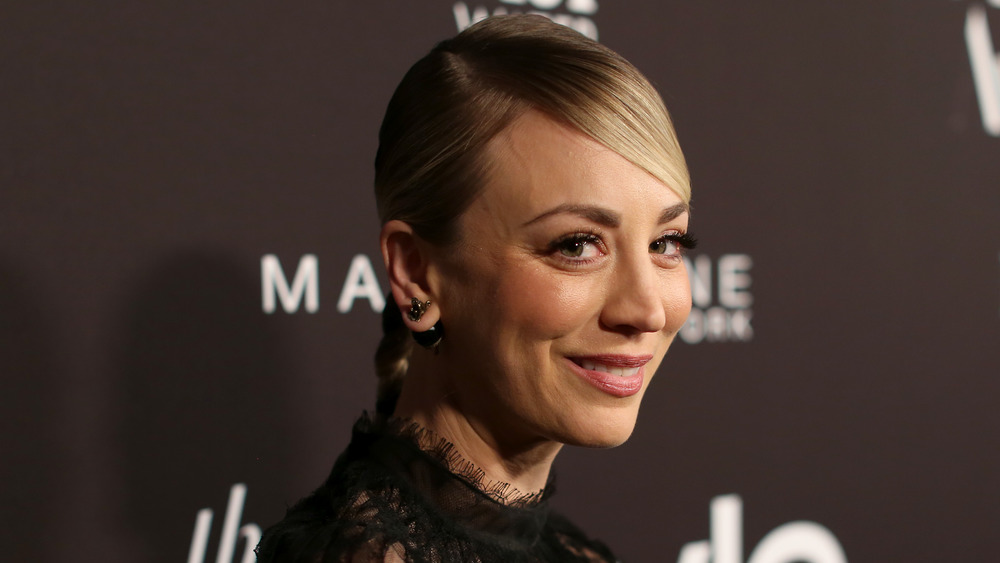 Randy Shropshire/Getty Images
Kaley Cuoco has had an incredible career. Although most people know her for her role on The Big Bang Theory, she got her start way before that hit sitcom. The actress' first big break was a Barbie commercial, as reported by Insider, which led to TV appearances and bigger parts, including a starring role on the 8 Simple Rules. She played Bridget, the daughter of Cate and Paul Hennessy (Katey Sagal and John Ritter) on the popular show. But a career that takes off at such a young age has its drawbacks. Missing out on prom, for example.
Cuoco went to school like normal kids for a while, she told Parade. While you might think having an in with Mattel and gracing the small screen would make her queen of the playground, the actress didn't have it easy. She said she was picked on a lot and had a hard time finding her clique. Eventually she left the traditional school system for homeschool, which reportedly made her "much happier," despite forcing her to miss out on some pivotal milestones of adolescence.
While she may not have had a prom of her own, Cuoco was invited to the dance by another star. Let's be real, she probably had quite a few people around the world vying to get her to their prom, but you'll never guess who she accompanied.
Kaley Cuoco went to prom with this former Disney star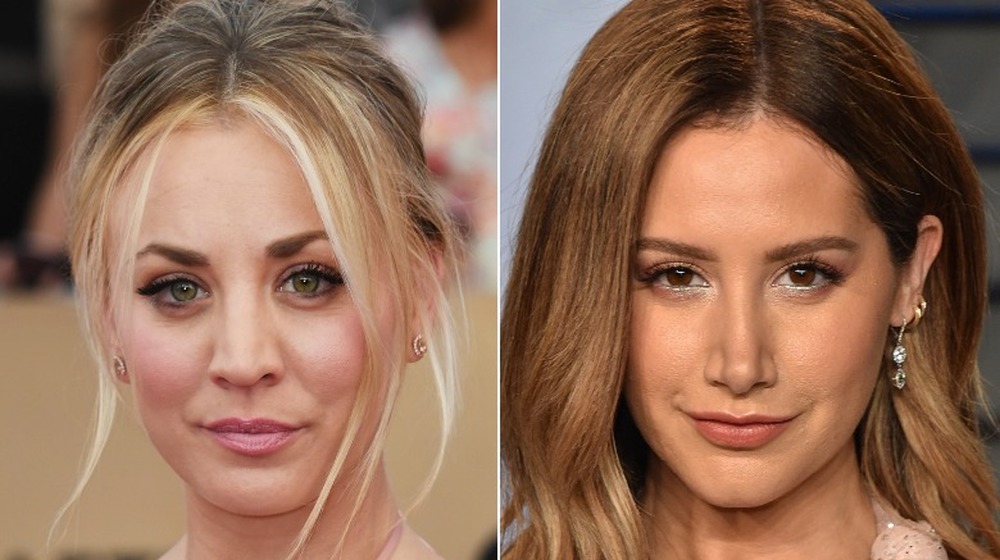 Alberto E. Rodriguez, John Shearer/Getty Images
Although she never got a prom of her own, Kaley Cuoco got the experience another way. She was invited by friend and former Disney channel star Ashley Tisdale to her school's version of the dance. At the time, Cuoco had been a cast member on 8 Simple Rules for about a year. She was famous, but not overly so. Still, it didn't take much for her to get recognized.
Cuoco told Parade that she decided to keep her prom look simple. She wore a classic little black dress — a staple in any wardrobe, right? Apparently it was too much for some. Although Cuoco was nowhere near as famous as she is now, she reportedly rubbed elbows with a few haters during Tisdale's prom who apparently thought she was being a bit too showy for the occasion. "I wore something plain to be understated. But these horrible mean girls said, 'Oh, you think you're going to the Academy Awards in your classy black dress?'" Cuoco recalled. "Honestly, it just made me happy to know I wasn't in that school." 
Jokes on them, though. Years later, Cuoco has plenty of award-winning work under her belt, including her role on the monster series The Big Bang Theory. In fact, she even got to go to "prom" again — and have a really nice time — during an episode of the hit show.