Michael Phelps, Nicole Johnson Have Second Wedding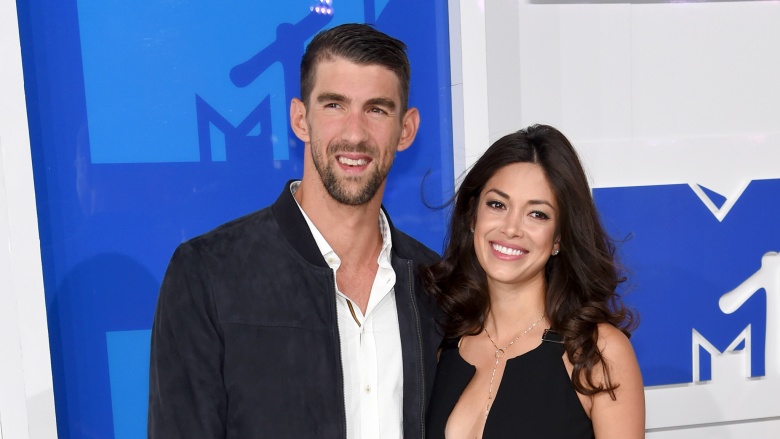 Getty Images
Michael Phelps and Nicole Johnson got married again!
The pair had a second ceremony in Cabo San Lucas, Mexico, on Oct. 28, 2016. Johnson, 31, wore a gown designed by Julie Vino for her walk with Phelps down the aisle. (Of course, they got married near water on the beach!)
Phelps, 31, shared a photo on Instagram of the wedding, to which he rocked a light gray suit and blue shirt, captioning the sweet moment, "My best friend....I love you!!"
Vino dished to People that Johnson had a particular dress in mind for a while, which the designer helped to customize for her. "She did not want a traditional bridal gown. She wanted something that was a little more easygoing and flowing, and a slit up the side. She always wanted something with a slit. It was something that she had in her head from the beginning."
Vino's gowns typically range in price from $7,000 to $10,000.
To really prove she's really serious about this marriage business, Johnson even changed her Instagram handle to mrs.nicolephelps. Too cute!
As Nicki Swift previously reported, the happy couple confirmed last week that they secretly tied the knot in June 2016 ahead of the Rio Olympics and one month after the birth of their too-cute son, Boomer. The pair had a hush-hush ceremony in Maricopa County, Arizona that was only unearthed on Oct. 26, 2016.
"I've been married for a while," Phelps, 31, admitted during a Facebook Live session with fans days after the news first broke. "A couple months. I had to keep it a secret from y'all! I had to keep it hush-hush from you guys. But Nicole and I are married, we are officially married and now we are getting the chance to kind of kick it and hang out now."