Jenny Slate Just Revealed Exciting Pregnancy News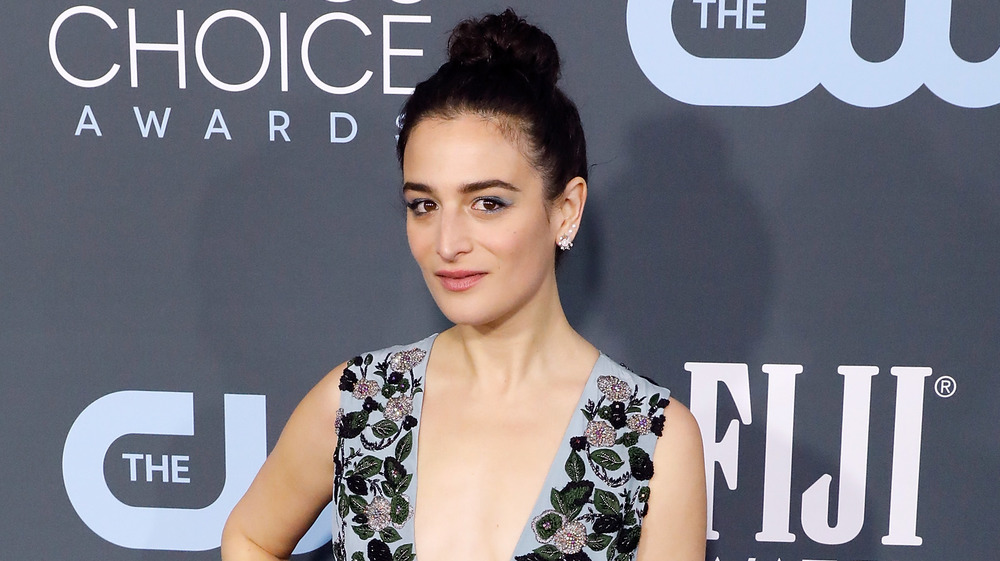 Taylor Hill/Getty Images
Comedian Jenny Slate is officially with child! The Obvious Child star announced her surprise pregnancy on the Dec. 10, 2020 episode of Late Night with Seth Meyers, joking that her love for carbs isn't the only reason her stomach has been growing during quarantine. Slate has been engaged to art curator Ben Shattuck since September 2019.
"I hunkered down and baked a lot of bread but I just want to say I might have baked too much bread or eaten too much bread, you tell me," Slate teased before standing up to show off her burgeoning baby bump on camera. The pregnancy news was a welcome bright spot for Slate and fiancé Shattuck. "It has been very nice to have something that's incredibly positive during a time that's hard and sad."  
Like most of us during quarantine, Slate has been using the stay-at-home orders to "chill out" and being more relaxed about donning bottoms. "I haven't worn pants in many moons," the former Big Mouth actor said with a smile. The soon-to-be mother has been living in a "beautiful tiny little seaside town" in Massachusetts. 
While fans celebrate Slate's big news, it's tempting to wonder how Slate's famous (and very handsome) exes are taking the news. So what about all those baby daddies that could have been?  
Remember when Jenny Slate dated Chris Evans?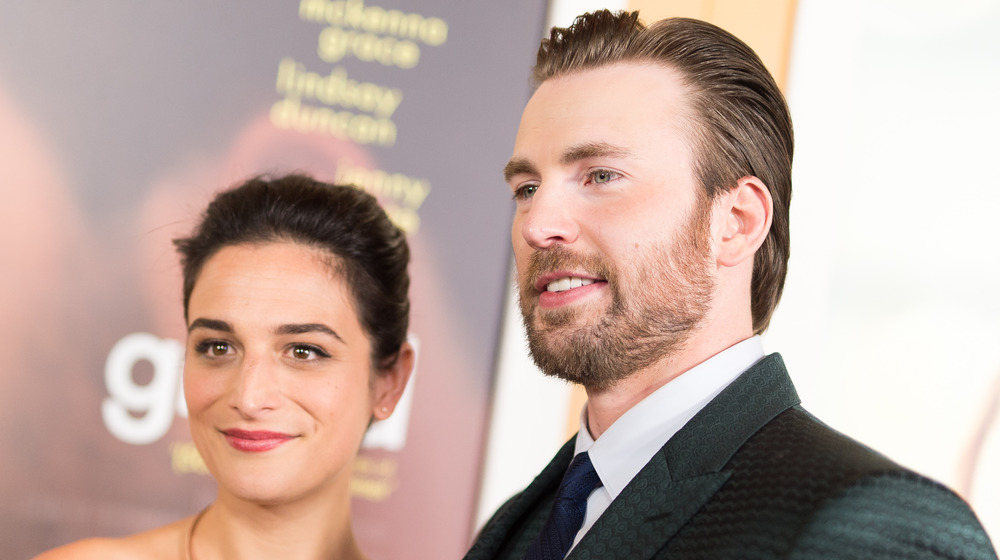 Emma Mcintyre/Getty Images
Though Jenny Slate's exes have yet to comment on her pregnancy news as of Dec. 11, 2020, let's take a stroll down memory lane about the comedian's past romances. Before Ben Shattuck popped the question in September 2019, Jenny Slate was linked to a slew of swoon-worthy bachelors. Slate was previously married to film editor Dean Fleischer-Camp from 2012 to 2016, as per Cosmo.
After her divorce, Slate dated Avengers star Chris Evans. Evans had Slate's heart as her on-again, off-again beau from 2016 to 2018. The couple met on the set of their film Gifted, and even though Slate was intimidated originally by his "huge muscles," she connected with Captain America, Slate explained on Anna Faris' Unqualified podcast in 2016. 
The pair amicably split in February 2017 after almost a year together. Slate was briefly linked to Mad Men alum Jon Hamm, according to Entertainment Weekly, before finding her way back to Evans. Slate and Evans rekindled their love later that year, but by March 2018 they called it quits for good. "You know, relationships are tricky, there are lot[s] of moving pieces," Evans previously told USA Today. "But I am endlessly grateful for having met her. She will be in my life always." It's clear that Evans wishes Slate well, and there is no ill will between the exes. Seeing as how they're on good terms, we can only imagine Evans is as happy for Slate as fans everywhere.