Chris Evans, Jenny Slate Split Again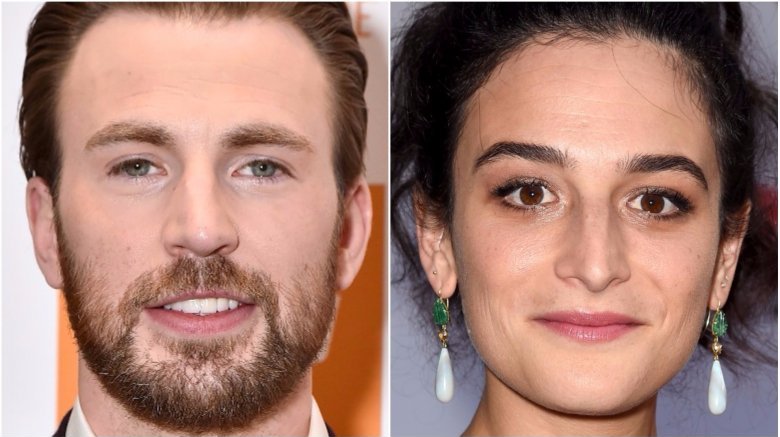 Getty Images
Chris Evans and Jenny Slate have broken up for the second time.
On Thursday, March 22, 2018, pop culture reporter Reggie Ugwu briefly noted their split in a New York Times profile on the Avengers: Infinity War star.
"Their on-again, off-again relationship, beloved by the internet, recently ended," he wrote as an aside in a section which discussed Evans acting as an ally to women amid the #MeToo movement. "One book he found eye-opening was Rebecca Solnit's The Mother of All Questions. Mr. Evans read it while dating the actress Jenny Slate," Ugwu wrote, adding, "And decided that he needed to listen more and speak less." 
Evans said, "The hardest thing to reconcile is that just because you have good intentions, [that] doesn't mean it's your time to have a voice."
At the time of this writing, neither Evans nor Slate have further publicly commented on their split.
As Nicki Swift previously reported, Evans, 36, and Slate, 35, began dating in May 2016, shortly after the Obvious Child divorced her husband of four years, filmmaker Dean Fleischer-Camp. However, they called it quits for the first time in February 2017. Afterward, the former couple, who starred in Gifted together, became known as Hollywood's friendliest exes, as they often sang each other's praises in the press.
"Chris is truly one of the kindest people I've ever met, to the point where sometimes I would look at him and it would kind of break my heart," Slate told New York Magazine in March. Meanwhile, Evans shared similar sentiments, telling People, "She's my favorite human."
Rumors that the pair had reunited began swirling in October when they were spotted hanging out together in Atlanta, Ga. while Evans filmed his latest Marvel flick. Shortly after, they exchanged a series of flirty messages on social media. 
The following month, Slate gushed about her then-unnamed boyfriend on Twitter. "My boyfriend does many dreamy&generous things," she wrote. "But number 1 in my mind right now is how he celebrates my new turtlenecks/let's me show him my online shopping spoils&cheers me on."
Speculation of their rekindled romance was finally confirmed in late November after Slate was seen helping Evans apartment hunt in New York City, as he prepared for his March 2018 Broadway debut in Lobby Hero.