The Real Reason Shawn Mendes Is Apologizing To Sam Smith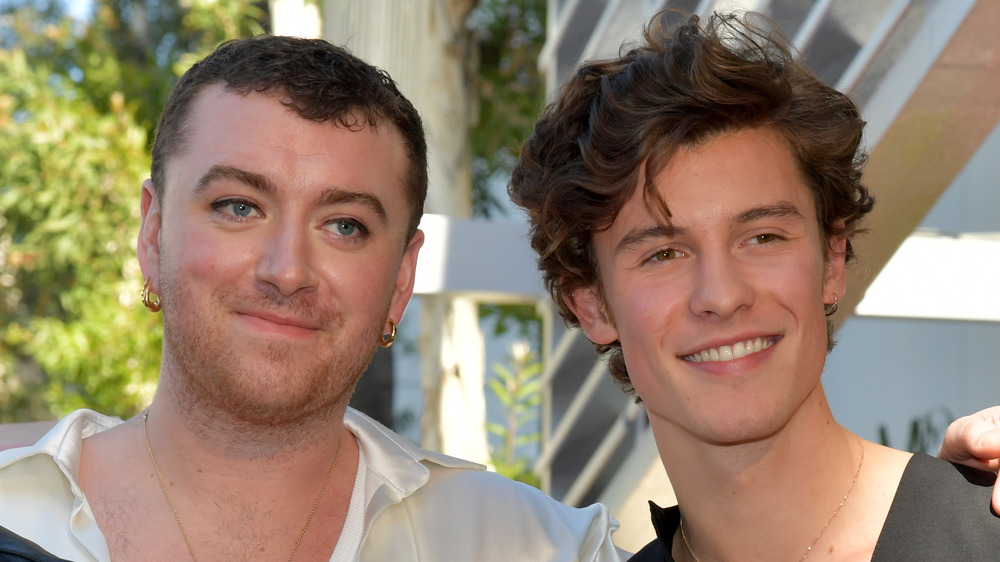 Lester Cohen/Getty Images
Pop star Shawn Mendes has to sing a new tune this week after wrongfully introducing iconic crooner Sam Smith at iHeartRadio's Jingle Ball in December 2020. While both performers were onstage, Mendes, 22, referred to Smith as "he" during the live show. Smith, 28, identifies as non-binary and uses the pronouns "they, them, and theirs." 
Fans were quick to call out Mendes' mistake. "Hi @ShawnMendes, you misgendered Sam Smith while introducing them yesterday at the jingle ball using 'he' when they officially go by the pronouns they/them," one person tweeted. "[We] know you meant no harm and it was unintentional but you owe an apology for Sam and your non-binary fans."
Mendes took to Instagram Stories to apologize to Smith. "Oh @samsmith I'm so sorry for referring to you as a 'he' for your jingle ball introduction," Mendes wrote (via Page Six) on Friday, December 11. "It absolutely slipped my mind! Won't happen again...Sending you so much love! Also you are absolutely one of the funniest people I've ever met!" Smith quickly accepted Mendes' sentiment, and wrote on their Instagram Story, "We're all learning together. Happy holidays, all my love xx." The Grammy award winner began using non-binary pronouns in March 2019. Smith isn't the first person to find themself in a situation like this, however. 
Sam Smith and Shawn Mendes' interaction demonstrates understanding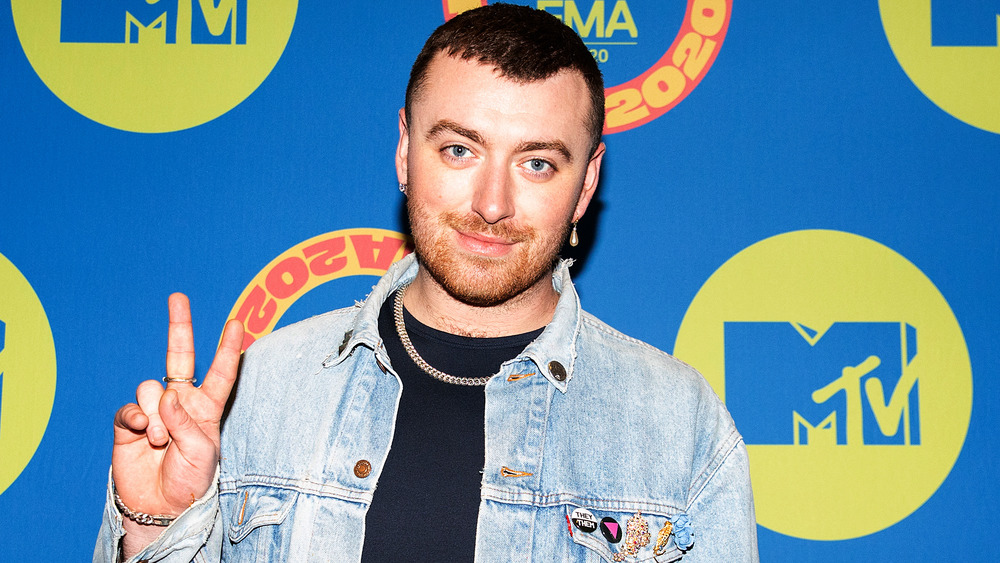 Madison Phipps/Getty Images
While Smith graciously accepted Mendes' apology, Mendes' slip up embodies what so many non-binary people face in having to correct others and at times defend their use of pronouns. A little over a week before their interaction, another celebrity made headlines for similar reasons. 
Actor Elliott Page recently came out as transgender and non-binary, announcing his use of "he" and "they" pronouns. The Juno star announced the news on Twitter on Dec. 1, 2020, writing, "I want to share with you that I am trans, my pronouns are he/they and my name is Elliott." Page added that he is "lucky to be writing this" and described the happiness he feels to "finally love who I am enough to pursue my authentic self." 
He also pointed out that while he is sharing his journey, there are many others who are fearful of anti-trans discrimination. "To all trans people who deal with harassment, self-loathing, abuse, and the threat of violence every day: I see you, I love you, and I will do everything I can to change this world for the better," Page concluded. Page's announcement was met with an outpouring of support, not just from his fans, but from fellow celebrities.
Both Mendes' apology to Smith and Page's coming-out journey show the steps we can take to better understand one another, and how to move forward to create a place where everyone is accepted regardless of their gender, pronouns, or orientation.