Fun Facts We Learned About Shawn Mendes From IN WONDER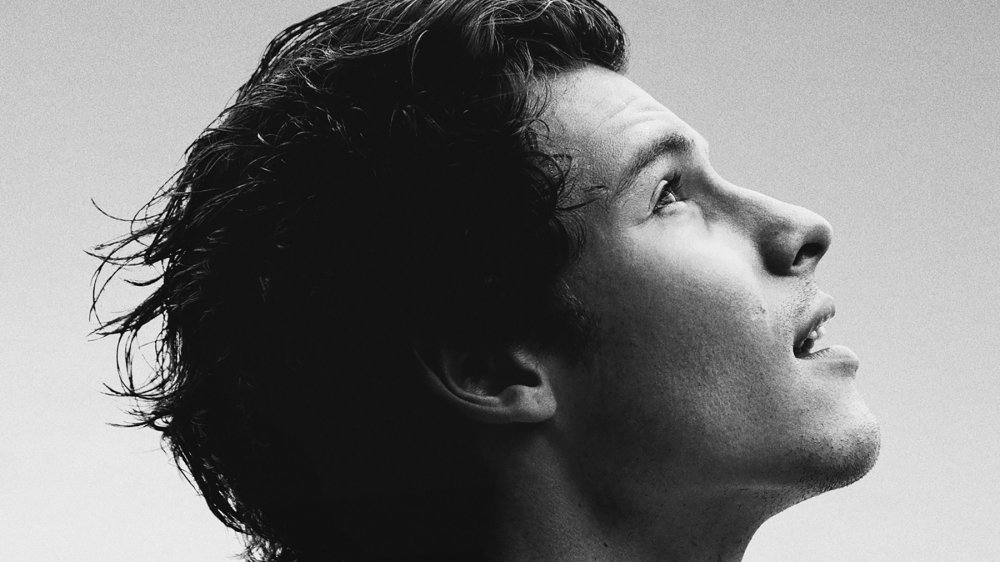 This content was paid for by Netflix and created by Nicki Swift.
Shawn Mendes: In Wonder isn't really about a world tour, even though it's centered on pop sensation Shawn Mendes' 2019 trip around the world. In actuality, it's a chance to get to know Shawn a little bit better. In the musician's new documentary, Mendes opens up about what his life is really like, inviting viewers to join him on an intimate journey through the ups and downs of one very, very difficult year. You'll see Mendes at his highest and his lowest points, and get to hear what he thinks about his career, his music, and his general approach towards life.
But that's not all. In Wonder is also an exclusive peek into Mendes' day-to-day life, and it doesn't disappoint. While watching In Wonder, you'll get to meet Mendes' family. You'll get to hang with his childhood friends. You'll get to spend some private time with Mendes and his girlfriend, Camila Cabello, and join the talented musicians, songwriters, and producers that Mendes surrounds himself with in the recording studio.
You'll also learn a few fun facts about Shawn Mendes that you may not have known before, even if you're a die-hard fan. Intrigued? Here's just a small taste of what In Wonder has to offer.
He has many people, including an old teacher, to thank for his success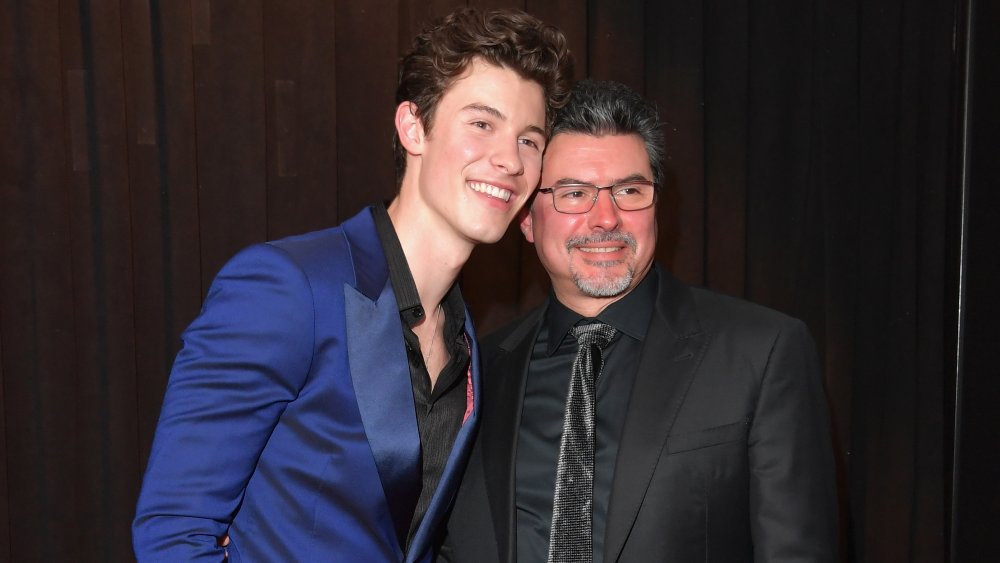 Shawn Mendes has both incredible natural talent and a remarkable work ethic, but he didn't get where he is alone. As In Wonder makes clear, Mendes had the backing of the people around him from the very beginning, which made it just a little easier for the young musician to achieve his dreams. "My parents, my friends, nobody for one second looked at me and said, 'You're crazy,'" Mendes remembers. "Everybody was like, 'Go for it.'"
That included one of Mendes' teachers, who helped put the singer on the path to stardom. "When I got into school, Ms. Parker, she was the vocal class teacher. I told her, 'I want to be a singer," he says. "I wanna be an artist, you know? And she had no hesitation to believe me." And so, Mendes' training began.
That's a recurring theme in In Wonder: One of the reasons why Mendes is so successful is because he constantly surrounds himself with kind, talented, and positive people. Mendes explains why. "As a kid, when you look at someone and you're like, 'This is my dream,' and someone goes, 'That's a stupid dream,' you'd be like, 'Oh yeah, it is a stupid dream,'" he says. That didn't happen to him. Instead, Mendes felt nothing but love — and, as In Wonder shows, that makes all the difference.
He didn't always want to be famous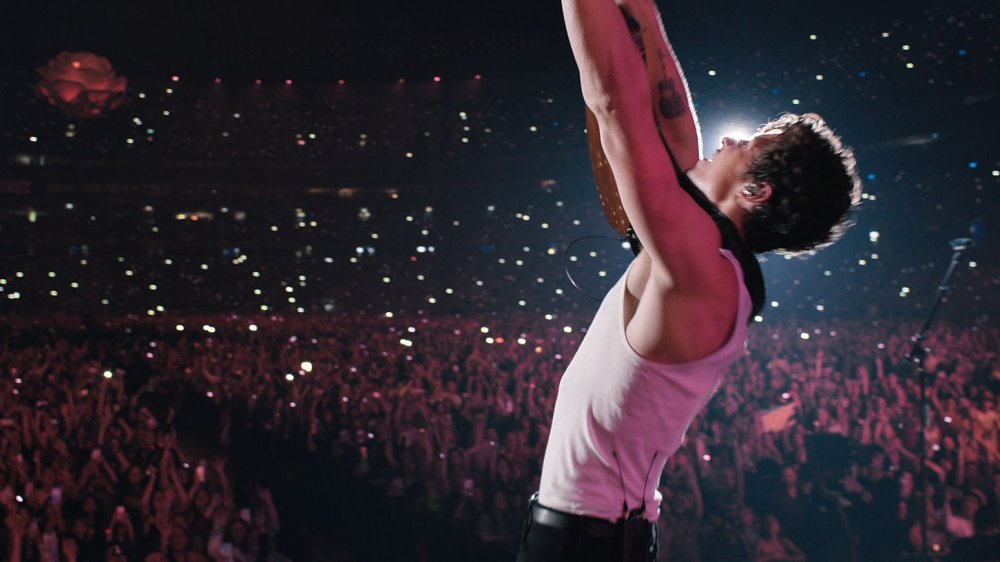 If you didn't already realize it, In Wonder makes it clear: Shawn Mendes is a very, very big deal. From the sold-out arenas to the crowds of adoring fans, there's no doubt that Mendes is one of the most popular musicians in the world. Heck, the guy can't even pick his sister up from school without being stopped at an intersection for a selfie.
And yet, Mendes has grown into his celebrity without losing his sense of self, and he remains thoughtful and humble. That's hardly a surprise, given that he didn't want to be famous in the first place. At least, that's what Shawn Mendes' younger sister, Aaliyah says. 
Throughout In Wonder, Aaliyah makes it clear that she loves her brother, but she also doesn't hesitate to bring her brother back down to Earth. "I asked him if he wanted to be famous one day, and he shut the whole idea down so fast," Aaliyah recalls. "He was like, 'No, I don't want to be famous! It sounds awful.'"
As it turns out, Mendes doesn't remember that conversation, although Aaliyah insists they had it multiple times. Mendes' explanation? "Well," he says, laughing, "I obviously changed my mind."
He's had the same muse for years (and you probably know who it is)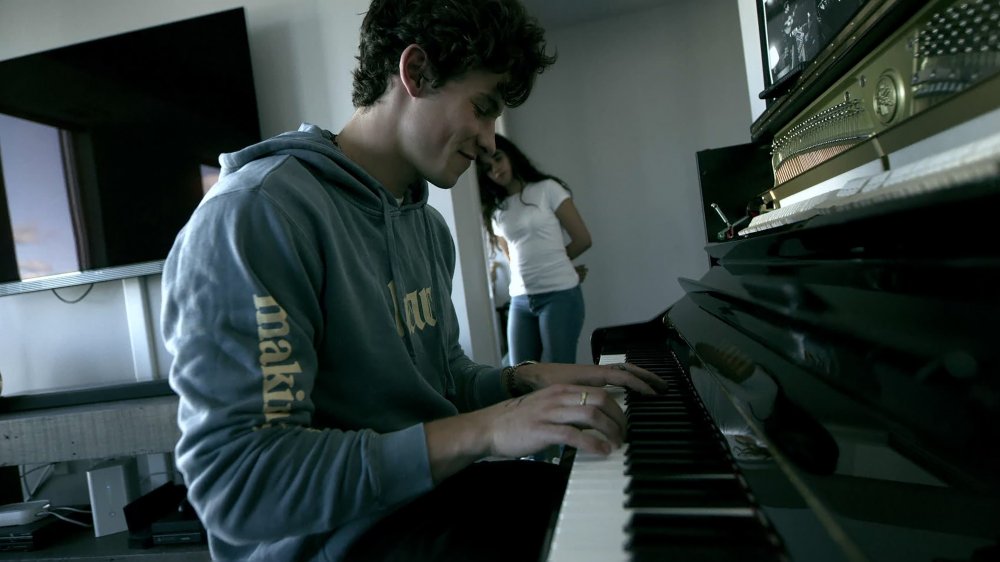 Lester Cohen/Getty Images
Shawn Mendes and Camila Cabello didn't begin publicly dating until 2019, but the sparks had been flying for years. At one point during In Wonder, Mendes and Cabello tell the story: The two met on Mendes' first-ever tour, when Cabello was still part of girl group Fifth Harmony, and both of them were opening for singer and songwriter Austin Mahone.
Mendes immediately caught Cabello's eye. "I thought he was cute," she admits, but couldn't tell if he was interested. "He was hyper-focused on what he was doing. I never saw him, that whole tour. He was constantly going in and out of his bus, playing guitar, writing songs," Cabello says. "I was like, 'He's doing other stuff, so whatever.'"
The couple grew closer shortly afterwards, when a quick trip to Mendes' dressing room before a Taylor Swift concert turned into an impromptu song-writing session. The result, "I Know What You Did Last Summer," brought them closer together. They toured together and performed their new hit on talk shows and awards programs, but Cabello still wasn't sure how Mendes felt. "I really liked him, and I guess he liked me, but I don't really know," she says.
Mendes, of course, thought he was making his feelings known loud and clear — through his music. "We're in New York and my song comes on the radio or something, and the fact comes up that it's about her. I'm like, 'Yeah, it's about you. Everything is about you. They've always been about you,'" Mendes says. "'They're all about you. Like, every song I ever wrote.'" Cabello was flabbergasted. "She literally had no idea," Mendes says, flashing a small smile. "This whole time, I thought she knew."
One of his first big hits earned him a very unusual reward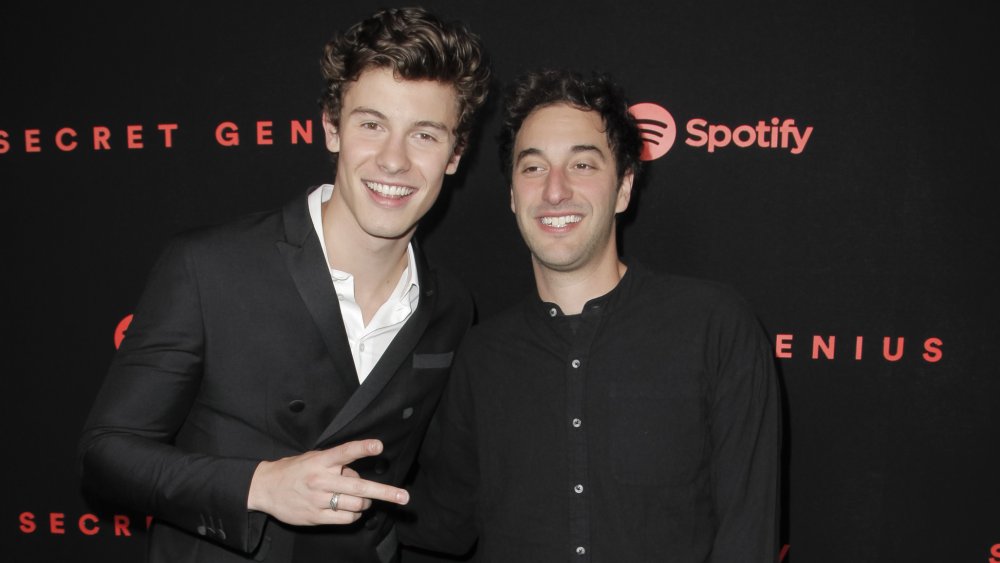 Tibrina Hobson/Getty Images
Songwriter Scott Harris has worked with a number of hot acts, including The Chainsmokers and Noah Kahan, but he's probably best known for his collaborations with Mendes. Harris co-wrote 10 songs on Mendes' first album, Handwritten, ten on his second, Illuminate, and 13 on his third, the self-titled Shawn Mendes. If you've enjoyed almost any of Mendes' big hits, you have Harris, in part, to thank.
While watching In Wonder, you can see Mendes and Harris working together, and the duo clearly has an easy, collaborative chemistry. When Mendes figures out a particularly cool guitar riff and mentions that he can't wait to show Scott, it's easy to get caught up in his enthusiasm. Well, according to Mendes, it's been that way since the very beginning. "It all stems from when I met him, and he had this cool pair of sunglasses on," Mendes says in the movie. "And he's like, 'If you have a number one single, I'll give you the sunglasses.'"
You can probably guess what happened next. "The first thing we released together," Mendes says, "went number one." Boom. Mission accomplished. Sunglasses secured.