Why Lizzo Says She Sometimes Cries Before Her Shows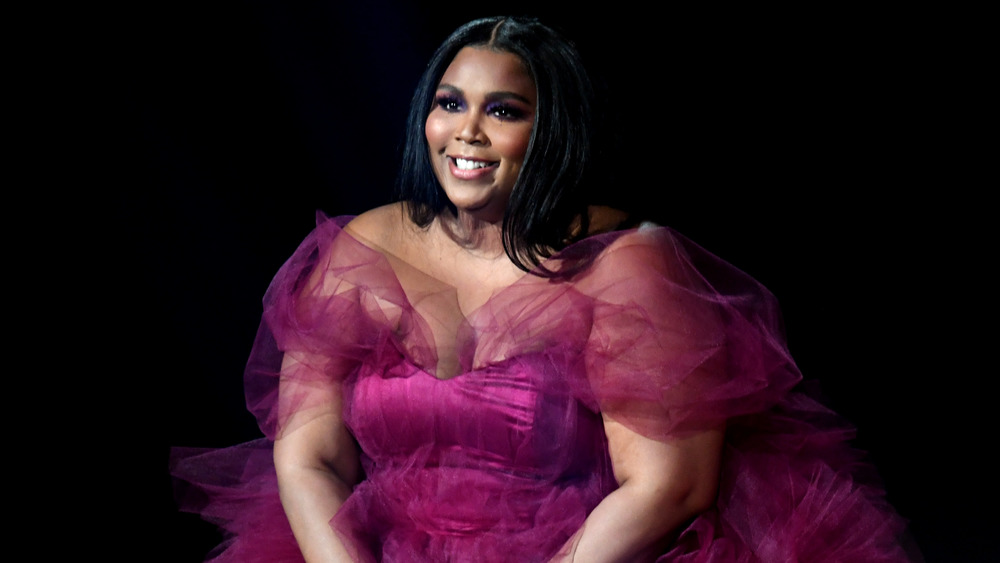 Kevin Winter/Getty Images
Lizzo is a champion of female empowerment, unveiling her vulnerability and impeccable flute-playing one moment, and twerk-able dance tracks that ooze unparalleled confidence the next. But in an interview with fashion designer Jeremy Scott for Vogue, released on Dec. 4, 2020, the multi-talented artist revealed that she sometimes has to fake it 'til she makes it.
"My music is joyful because I write songs about trying to find joy," she explained. "I'm almost writing songs for the woman I want to be, and to help me in the future, because whatever I'm writing about to seek that joy, I'm going through it and I haven't sought it yet."
A prime example is her girl power anthem "Truth Hurts," which features a lyric that could be described as iconic: "I just took a DNA test, turns out I'm 100% that b***h/Even when I'm crying crazy." Despite the disputes over who wrote the song, however, the song sprang from Lizzo's personal heartbreak — and she has the tears to prove it.
Lizzo's performances are two-way therapy sessions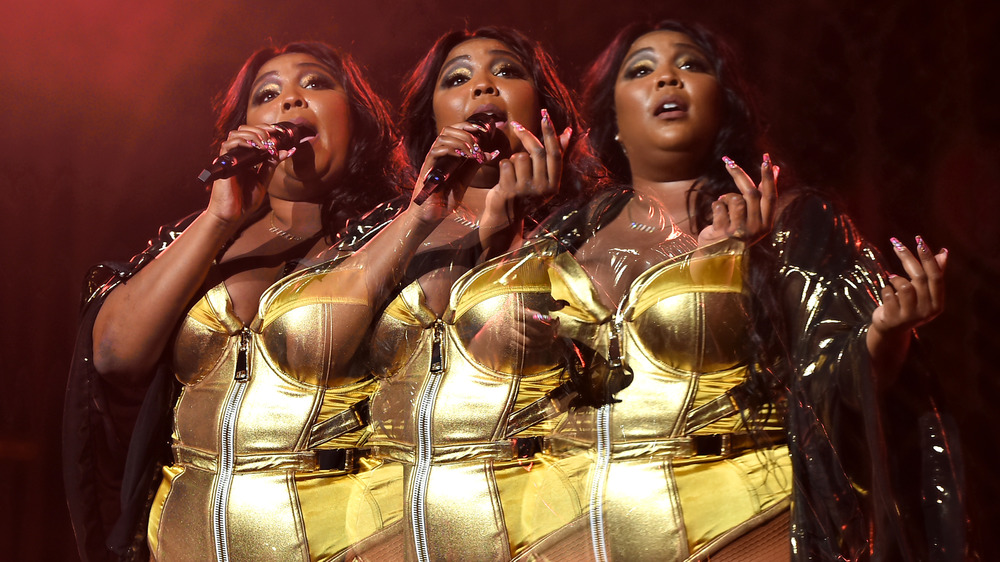 Theo Wargo/Getty Images
"Yeah I got boy problems, that's the human in me," Lizzo sings in "Truth Hurts," one of the top hits from her album, Cuz I Love You. "Bling bling, then I solve 'em, that's the goddess in me." In conversation with Vogue, Lizzo explained to Jeremy Scott that she often solves her boy problems through her music. 
"How do you, like, recharge your batteries and kind of manage the stress... to be able to continue to bring the joy?" Scott asked. "Um, I don't," Lizzo replied, laughing, before getting candid. "There are times where... I would be crying about the guy I wrote 'Truth Hurts' about... before a show," she said, "and then I'd get on stage, and I would start singing 'Truth Hurts' and I would just start laughing to myself like, 'Girl, you needed this.'"
"Truth Hurts" is more than a feel-good dance track — it's cathartic, both for her and for her listeners. "I'm having therapy on stage and the crowd is just watching me, and I think that's why they feel so invested, 'cause they're having therapy while I'm having therapy," she said. "I don't know who's the therapist, and who's the person talking, who's the patient."
While the song was first released in 2017, it became a viral hit in 2019 — thanks, TikTok — and Lizzo's career has continued to skyrocket ever since. "I think music really saved me and continues to save me," she told Scott. And despite her "boy problems," Lizzo continues to "put the sing in single."