Why This Actress Loves Her Life With The Royal Family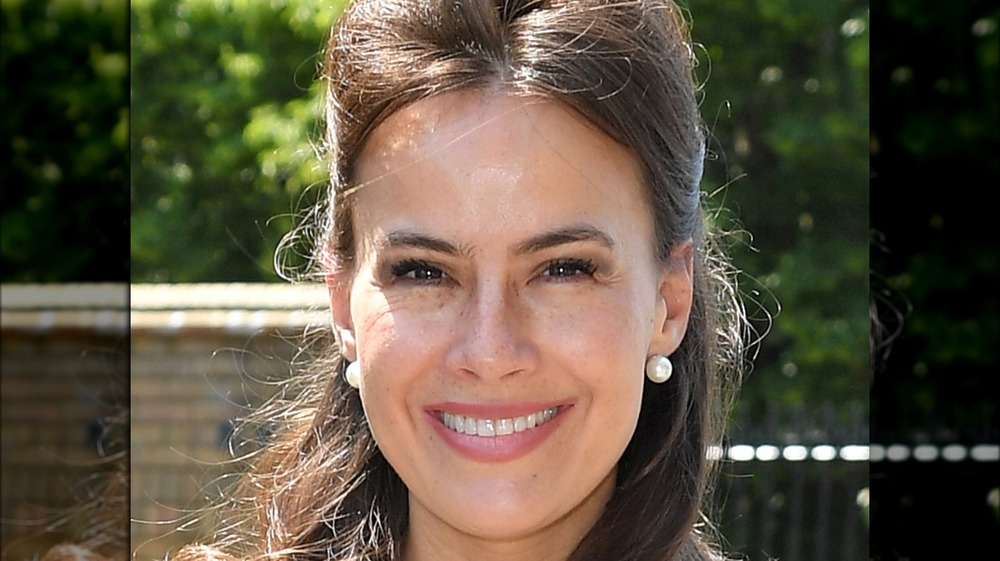 Karwai Tang/Getty Images
Not all of the women who marry into the royal family have had as tumultuous an experience as Meghan Markle or Princess Diana. While both of those ladies stirred up reams of controversial press within royal circles, actress Sophie Winkleman has somehow avoided the tabloid scrutiny and appears to have enjoyed a lovely life with the royals since 2009, when she married Lord Frederick Windsor — 49th in line to the throne. 
Like Markle, Winkleman also worked in TV. She's best known in the United States as Zoey, Ashton Kutcher's almost-fiancé in Two and a Half Men, and she played Lady Susan in the 2019 TV series Sanditon. Unlike Markle, Winkleman was born and raised in London, England, and she was popular there on television and in movies before making a mark in the States. When she married Lord Frederick Windsor, the son of Prince and Princess Michael of Kent, she was reportedly welcomed into the family and has felt at home ever since. 
Sure, her husband's sizable distance from the crown may play a role in Winkleman's easy, breezy experience in the press, but even so, Lady Windsor literally gushed about the entire family in a recent interview with The Times, painting a very rosy portrait of some controversial figures.
Actress Sophie Winkleman says Prince William is 'heaven'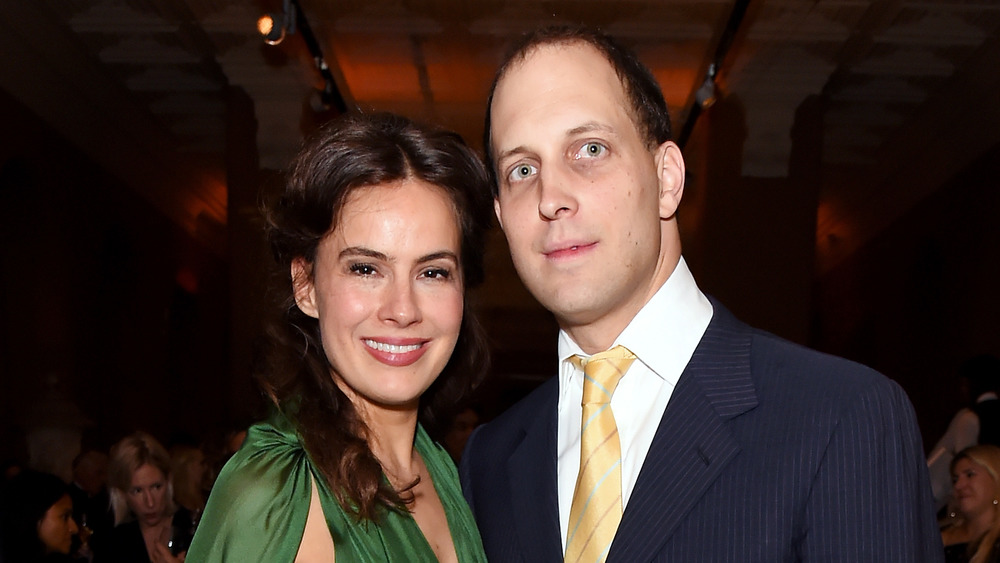 David M. Benett/Getty Images
Members of the British royal family have been dealing with image issues in the wake of the Netflix series The Crown, but actress Sophie Winkleman absolutely raved about the royals in a December 2020 article in The Times. "I haven't had a single negative experience," she told the London paper (via People). "The Queen's been wonderful, Prince Charles has been wonderful, Prince William's been heaven." 
Fellow actress-turned-royal Meghan Markle shuttered her lifestyle blog and made plenty of accommodations when marrying Prince Harry, but Winkleman apparently enjoys plenty of freedom. "They'd never tell me off at all if I wanted to play some [racy] role," she said. 
The royals also proved to be excellent caretakers after Winkleman broke her foot and two bones in her back in a horrifying car accident in 2017. Fortunately, she didn't suffer any long-term problems, but her recovery took months. During that time, Prince Charles reportedly arranged for his chef to deliver meals to her house to ensure that Winkleman, her husband, Lord Frederick Windsor (pictured), and their two young daughters, Isabella and Maud, didn't have to prepare meals. 
Winkleman has reportedly focused on philanthropy during the coronavirus pandemic, serving as an ambassador for the charity magazine The Big Issue and as a patron of the Children's Surgery Foundation. "Being a member of the royal family gives me a platform..." she said, and Winkleman is determined to put her title to good use.