Eddie Van Halen's Final Resting Place Revealed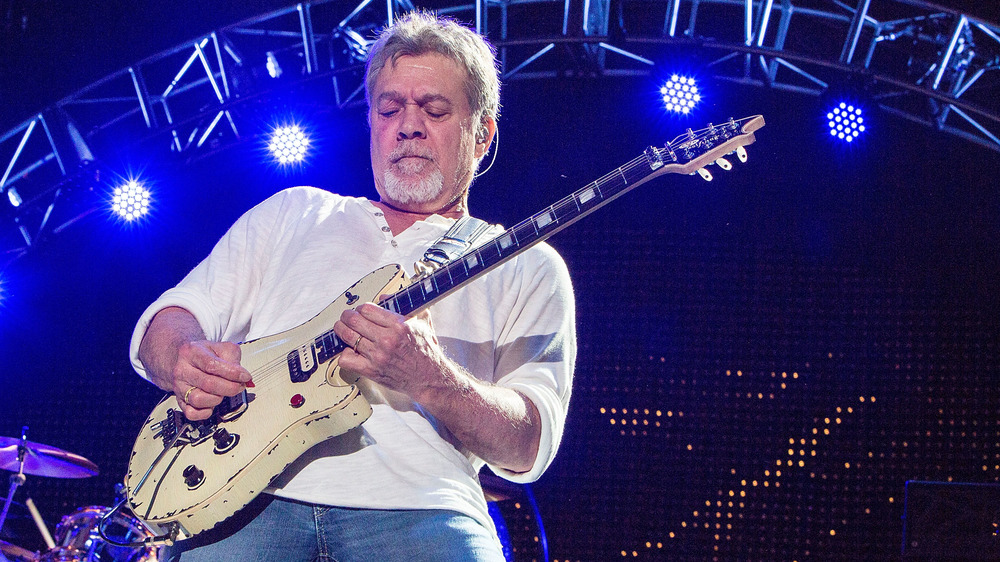 Daniel Knighton/Getty Images
Fans are still reeling after the passing of rock legend Eddie Van Halen, who died in October 2020 at age 65 after battling throat cancer. However, it may come as some consolation that we now know the final resting place of the master guitarist and co-founder of rock band Van Halen.
When Eddie passed, Wolfgang "Wolf" Van Halen, his son and only child (whom he shared with his first wife, actress Valerie Bertinelli) paid an emotional tribute to his father online. "I can't believe I'm having to write this, but my father, Edward Lodewijk Van Halen, has lost his long and arduous battle with cancer this morning," Wolfgang wrote on Instagram. "He was the best father I could ever ask for... My heart is broken and I don't think I'll ever fully recover from this loss. I love you so much, Pop."
Now, new details have emerged about Eddie's final wishes that we hope may offer Wolfgang some comfort as he continues to mourn his famous father alongside family, friends, and fans of the beloved musician.
Eddie Van Halen reportedly wanted his ashes to be scattered along the coast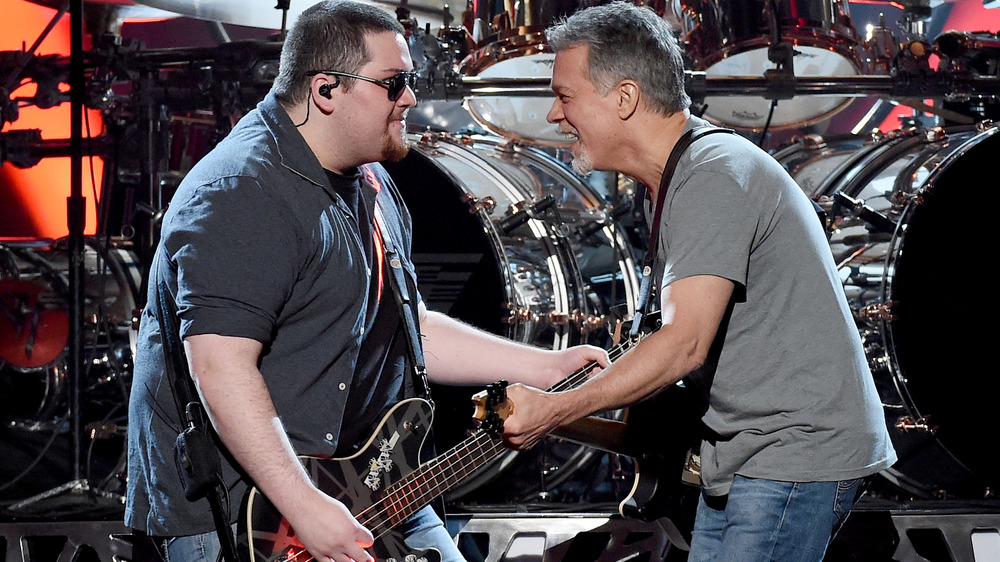 Ethan Miller/Getty Images
Twenty-two days after he died at Providence St. John's Health Center in Santa Monica, Calif. from a stroke related to his cancer, Eddie Van Halen was cremated, according to the rocker's death certificate, a copy of which TMZ reportedly obtained. Eddie's only son, Wolfgang Van Halen, was given sole possession of the ashes. Sources told TMZ that Eddie wished for his final remains to be scattered off the picturesque coast of Malibu, Calif., where he lived, according to Page Six.
In November 2020, Wolfgang, who performed as the bassist for Van Halen since joining his father's group in 2007, revealed that the band would not continue without his father: "You can't have Van Halen without Eddie Van Halen," he said. The group, which was known for hits such as "Jump" and "Hot for Teacher," was inducted into the Rock & Roll Hall of Fame in 2007 with this tribute: "Eddie Van Halen forever changed the vocabulary of the electric guitar. [He] reimagined the sonic possibilities of the guitar and became an inspiration for an entire generation of musicians who worshiped his sound and style."
Amen! May he rest in peace.