The Huge Movie Role Adam Sandler Lost To Johnny Depp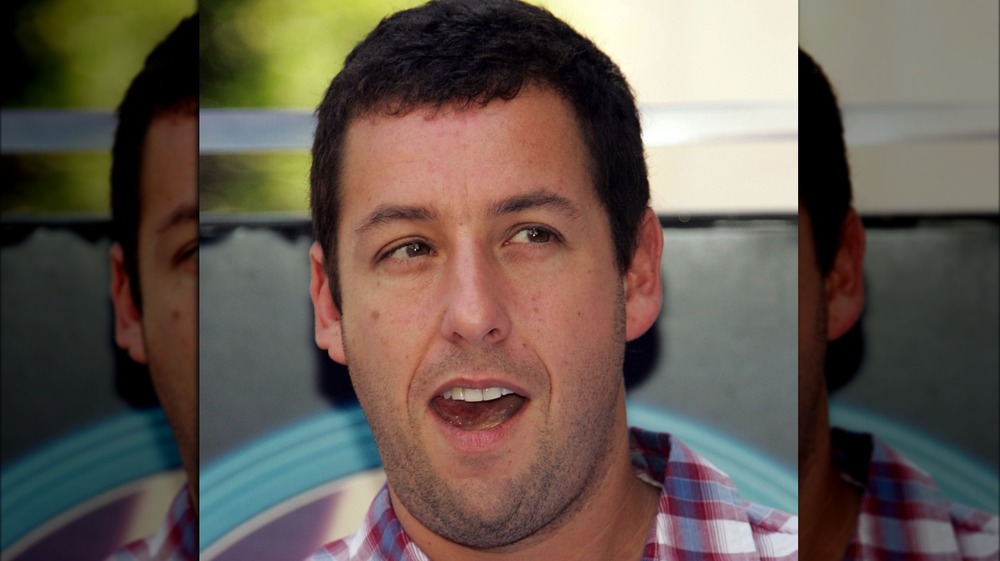 Frazer Harrison/Getty Images
Saturday Night Live has churned out huge, multifaceted movie stars since its earliest days. The sketch comedy show creates the perfect opportunity for actors to showcase their abilities and springboard into A-list acting careers once they leave the series (and even if they don't). One of SNL's more prolific graduates is Adam Sandler, whose impressive career is still on track (despite some stinkers) and a busy life as a worried dad. Sandler even generated a ton of Oscar buzz in 2019, with his starring role in the film Uncut Gems. But not every actor gets every role they're considered for, and Sandler lost out on a big one to none other than Johnny Depp.
Now, Hollywood is chock full of stories about lost roles and actors in competition. It's just part of the business, but it's fun to consider some of these casting decisions and why one actor was chosen for a role over another. In this case, we can barely imagine Sandler in this huge role in the first place.
Adam Sandler missed out on this sweet starring role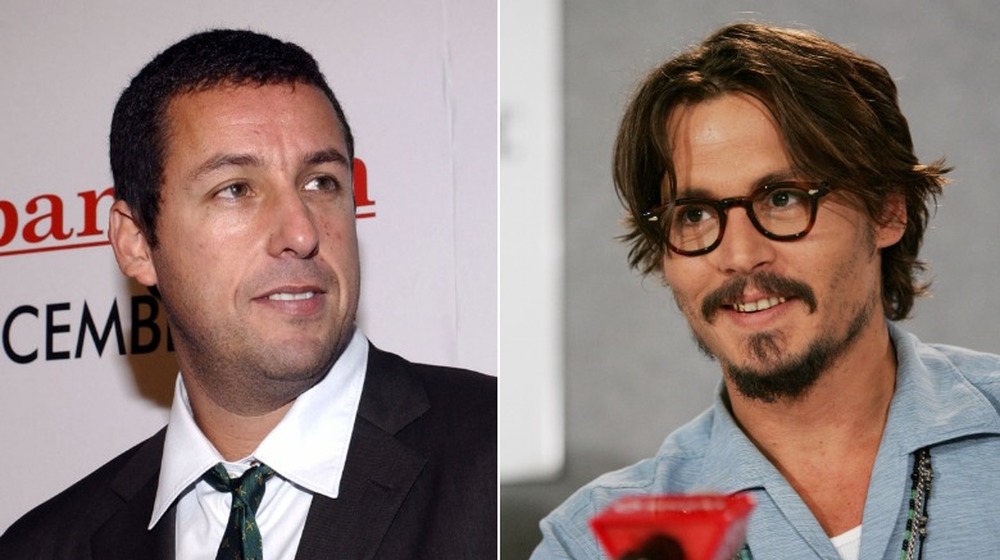 Stephen Shugerman, Evan Agostini/Getty Images
Adam Sandler was one of many actors considered for the role of Willy Wonka in the 2005 remake of Roald Dahl's classic novel, Charlie and the Chocolate Factory. The movie ultimately starred Johnny Depp as the quirky chocolatier, but the backstory on this project is as fascinating as the plot itself. 
The planned adaptation took some 15 years to come to fruition, with Warner Bros. studio initiating talks with Dahl's estate in the early 1990s, according to Variety. Dahl's widow, Liccy Dahl, reportedly exercised strong creative control over the new film because the author apparently didn't like the famous 1971 movie adaptation starring Gene Wilder. Roald supposedly didn't feel like that film captured the true spirit of the book.
Liccy was reportedly excited about the remake's potential, particularly after Tim Burton was named as a possible director. According to the Los Angeles Times, Liccy said Burton was "the first and only director over whom we were all happy." Apparently, Burton also didn't care for the 1971 classic, and Burton had already produced an estate-approved Dahl adaptation with the 1996 movie James and the Giant Peach. Once Burton was involved, it seemed almost a lock for Depp to land the role of Wonka, considering the director and actor had collaborated on many films before (and since).
Sandler certainly shouldn't feel bad because, according to Vulture, he was one of many big names considered for the role, "including Jim Carrey...Nicolas Cage, Brad Pitt, and Will Smith."