Lily Collins Lost Out On Two Huge Roles To This Actress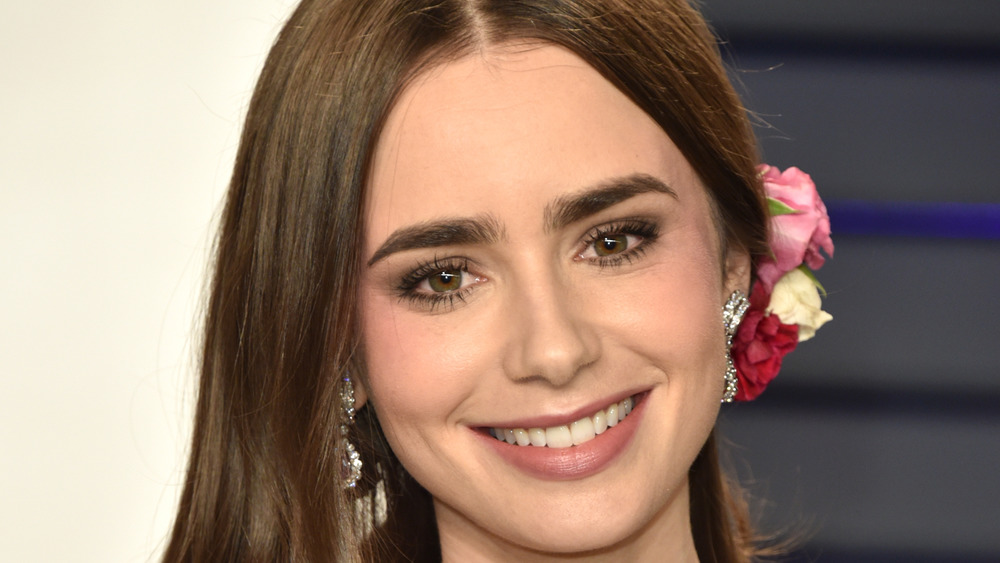 John Shearer/Getty Images
It's safe to say not everyone won in 2020. But someone who definitely did is Lily Collins. The actress, who is the daughter of musician Phil Collins, dazzled in Netflix's highly binge-able Emily in Paris. Starring as its titular character, she is hoisted from her put-together life in Chicago into the City of Love without speaking a lick of French. But you'd have to be "ringarde" not to know that by now. Netflix subscribers ate up the show faster than anything Chef Gabriel could cook up, watching over 676 million minutes of Season 1 of the show within its first week, according to The Hollywood Reporter, with Season 2 already on its way.
But Collins, who is 31 years old as of this writing, has worked hard climbing the Hollywood ladder. Her first gig was all the way back in 1999, when she did some voice work on the animated Tarzan movie. Since then, she's landed roles in films like 2009's The Blind Side with Sandra Bullock, 2012's Mirror Mirror alongside Julia Roberts and Armie Hammer, and 2017's Okja with Tilda Swinton. Then there are the roles she didn't land. 
Though Collins' Parisian breakthrough has been huge, she also missed out on some pretty big roles before then. Not getting parts comes with the territory in Hollywood, but it's still fascinating what parts some actors missed out on, and to whom, specifically. Scroll ahead to find out two huge roles Collins almost nabbed.
Lily Collins lost two supernatural roles to Kristen Stewart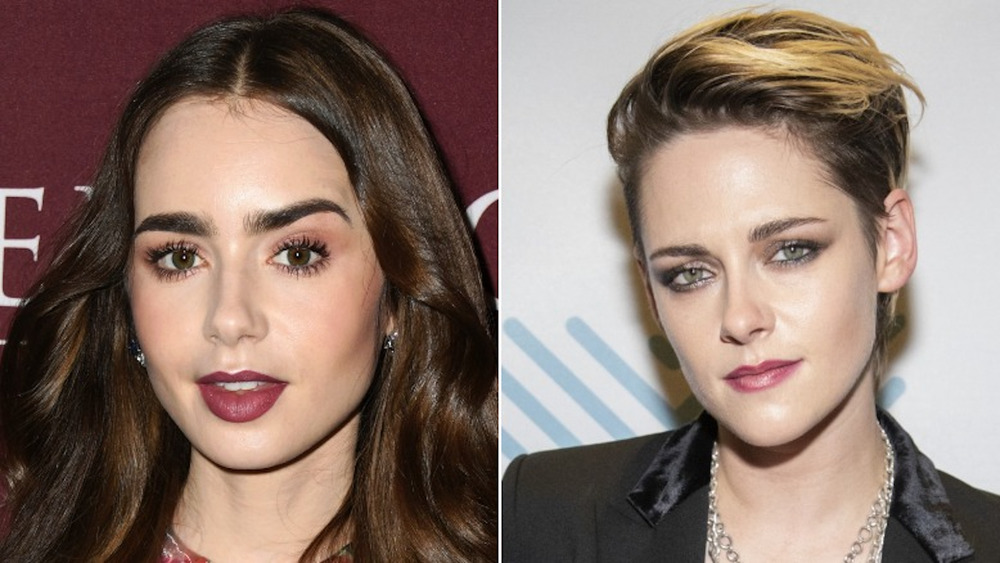 Jon Kopaloff, Kimberly White/Getty Images
So what were the two huge roles Lily Collins missed out on? Surprisingly, both were to the same actress — Kristen Stewart — and both were pretty major. 
One of Collins' first major auditions was for 2008's vampiric smash Twilight. She told CraveOnline, per E! News in 2013, that she auditioned for Bella Swan, but ultimately, of course, Stewart got the role. Then, Collins got unlucky again when she auditioned for the role of Snow White in 2012's Snow White and the Huntsman, but, yep, lost to Stewart, according to an interview Collins did with Access Hollywood back in 2011, per Us Weekly. Both films grossed hundreds of millions of dollars, so it's worth considering Collins could have been a household name sooner than Emily in Paris. But interestingly enough, Collins did play Snow White in the film Mirror Mirror the same year, and that film did impressively well at the box office. 
Collins acknowledged there was no ill will with Stewart over their dueling Snow Whites years back. "It's funny, I mean, they are so different, they couldn't be more different," Collins told Access Hollywood about the two films in 2012, per Marie Claire. "Kristen and I have laughed about the fact that we're apparently 'rivals.' And it's just funny to us." Collins added, "I'm excited for her and that version is so utterly different than ours." 
Seems like there's no sour grapes — or poisoned apples — between the two stars!